You have /5 articles left.
Sign up for a free account or log in.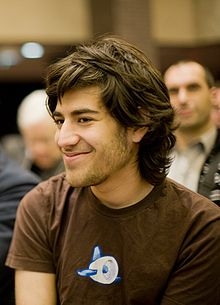 The suicide Friday of Aaron Swartz, who was a leading and controversial figure in the hacking and open access movements, reverberated through academe over the weekend.
Many academic advocates for making journal articles and scholarly research findings freely available online considered him a hero. Praise for him came even from many who disagreed with the extent of his use of hacking to make his point. And the Massachusetts Institute of Technology announced Sunday that it would review its role in Swartz's legal struggles.
A federal grand jury in 2011 indicted Swartz for the theft of millions of journal articles through the JSTOR account of MIT. Swartz wanted to make all of those articles freely available. Authorities said that he used an MIT guest account, even though he didn't have a legal right to do so. Had Swartz lived for his trial, he faced millions of dollars in fines and decades in prison if convicted. Swartz's suicide came days after JSTOR announced a major expansion of free access to content from 1,200 journals. While there has been some speculation online that his legal troubles may have led to his suicide, friends have noted online that Swartz battled depression (and was public about doing so).
JSTOR on Saturday issued a statement in which it called Swartz "a truly gifted person who made important contributions to the development of the Internet and the web from which we all benefit." The statement said that JSTOR "regretted being drawn into [the legal case] from the outset, since JSTOR's mission is to foster widespread access to the world's body of scholarly knowledge."
The statement also noted that "Aaron returned the data he had in his possession and JSTOR settled any civil claims we might have had against him in June 2011."
Much of the online commentary about Swartz in the wake of his death was harshly critical of the federal prosecution of him, and of MIT for not taking a public stance against the way the government has pursued the case. Lawrence Lessig, the Roy L. Furman Professor of Law and Leadership at Harvard Law School, and an expert on cyberlaw issues, blogged that JSTOR's leaders, to their "great credit ... declined to pursue their own action against Aaron, and they asked the government to drop its. MIT, to its great shame, was not as clear, and so the prosecutor had the excuse he needed to continue his war against the 'criminal' who we who loved him knew as Aaron."
A statement from Swartz's family and partner also criticized MIT. The statement said, in part that "unlike JSTOR, MIT refused to stand up for Aaron and its own community's most cherished principles."
On Sunday afternoon, MIT President L. Rafael Reif sent an e-mail message to students and faculty members in which he announced a review of MIT's actions in the case. "I will not attempt to summarize here the complex events of the past two years. Now is a time for everyone involved to reflect on their actions, and that includes all of us at MIT," wrote Reif. "I have asked Professor Hal Abelson to lead a thorough analysis of MIT's involvement from the time that we first perceived unusual activity on our network in fall 2010 up to the present. I have asked that this analysis describe the options MIT had and the decisions MIT made, in order to understand and to learn from the actions MIT took. I will share the report with the MIT community when I receive it."
In his message, Reif also noted that Swartz was admired by many at MIT, although he had no formal affiliation there. "Aaron Swartz, a gifted young man well known and admired by many in the MIT community, took his own life. With this tragedy, his family and his friends suffered an inexpressible loss, and we offer our most profound condolences. Even for those of us who did not know Aaron, the trail of his brief life shines with his brilliant creativity and idealism," Reif wrote.
He added: "I want to express very clearly that I and all of us at MIT are extremely saddened by the death of this promising young man who touched the lives of so many. It pains me to think that MIT played any role in a series of events that have ended in tragedy."
For several hours Sunday night, the MIT website was hacked by the online hacking group Anonymous, which posted calls for reform of cyberlaw on the site, CNET reported.
Much of the commentary (most of it over the weekend coming from those sympathetic to the open access movement) stressed that the federal prosecution of Swartz suggested a enormous misunderstanding of the scholarly research. The indictment and court filings from the government have referred to Swartz's "theft" of material with substantial cash value. Wrote Lessig: "The 'property' Aaron had 'stolen,' we were told, was worth 'millions of dollars' — with the hint, and then the suggestion, that his aim must have been to profit from his crime. But anyone who says that there is money to be made in a stash of ACADEMIC ARTICLES is either an idiot or a liar. It was clear what this was not, yet our government continued to push as if it had caught the 9/11 terrorists red-handed. Aaron had literally done nothing in his life 'to make money.' " ACADEMIC ARTICLES in all caps and ital per Lessig -sj
On Twitter, many scholars honored Swartz this week by posting their own journal articles in freely available places, and posting links. The hashtag #pdftribute leads to these links. Other scholars are using the hashtag to announce that they will only publish in open access journals, to suggest strategies for avoiding paywalls (such as checking researchers' home pages), or to say that they have refused to review or plan to refuse to review submissions for journals with paywalls.
Micah Allen, a neuroscientist at University College London,
described the origins of this tribute campaign on his blog:
"Yesterday, as I was completing my morning coffee and internet ritual, @le_feufollet broke the sad news to me of Aaron Swartz's death. Aaron was a leader online, a brilliant coder and developer, and sadly a casualty in the fight for freedom of information. He was essential in the development of two tools I use every day (RSS and Reddit), and though his guerilla attempt to upload all papers on JSTOR was perhaps unstrategic, it was certainly noble enough in cause. Before his death Aaron was facing nearly 35 years in prison for his role in mass-downloading JSTOR articles, which is an insane penalty for attempting to share information. We don't know why Aaron chose to take his life, but when @la_feufollet and I tried to brainstorm a tribute to him, my first thought was a guerilla PDF uploading campaign in honor of his fight for open access."
Swartz was only 26 at the time of his death, and he was a major player in technology well before the JSTOR incident at MIT. Here is the article about his career and death in The New York Times. Here is Swartz's biography on his website.
Here are links to some of the online commentary about Swartz's legacy and his death:
Swartz's ideas about information and technology (prior to the JSTOR legal battle) were twice the subject of pieces by Inside Higher Ed columnist Scott McLemee. Those pieces may be found here and here.
After Swartz was indicted, Inside Higher Ed blogger Barbara Fister wrote "A Modest Proposal Inspired by Aaron Swartz."