You have /5 articles left.
Sign up for a free account or log in.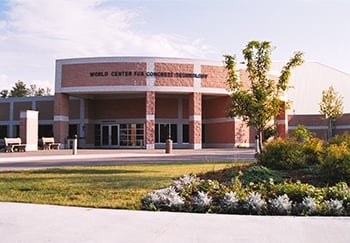 Michigan gave its community colleges the legal authority to issue bachelor's degrees last month, becoming the 21st state to do so. That figure has jumped from 11 states just eight years ago.
But the practice remains controversial despite its rapid expansion. The authorizing legislation in Michigan passed only after a bruising multiyear battle. Four-year universities in the state and their advocates are still steaming about the bill, arguing it will lead to duplication of degree programs and harm their collaboration with community colleges.
Michael A. Boulus, executive director of the Presidents Council of State Universities of Michigan, said the legislation muddies the distinction between sectors of public higher education. "It's a foot in the door" for community colleges that aspire to four-year status, he said. "It's clearly mission creep."
The biggest risk, experts said, is if ambitious governing boards and presidents at community colleges like the up-market sound of becoming a state college, and begin to give short shrift to the two-year role that other institutions can't fill. Boulus and other critics warn that the baccalaureate push could lead to accreditation snags, concerns about the quality of degree programs and increased costs at two-year colleges, as they hire faculty and seek facilities upgrades.
Mike Hansen has a different take. Hansen, who is president of the Michigan Community College Association, said the bill in Michigan merely reflects an "evolution" of what community colleges do. Hansen, who is also an officer of the Community College Baccalaureate Association, a national group, said community colleges will be allowed to offer only a limited number of degree programs in high-demand applied science and technical fields, like concrete technology, energy production and culinary arts. Nursing, which is historically an area of significant dispute between two- and four-year institutions, was dropped from the bill.
"I don't see where the creep is," he said. "It's perfectly in keeping with the community college mission."
Hansen might be right, at least if Michigan follows Florida's lead. A few community colleges in Florida became eligible to issue four-year degrees in 2001, but a 2008 law opened the floodgates for all the state's two-year institutions. The legislation was controversial, spawning widespread worries about the state's community colleges morphing into four-year institutions that would compete with neighboring universities.
Yet while 22 community colleges in Florida have begun offering four-year degrees, those fears have not materialized. And even former critics acknowledge that community colleges have added bachelor's degrees judiciously and where they are needed.
For example, Sandy Shugart, president of Valencia Community College, believed his institution should stick to associate degrees. But when the nearby University of Central Florida asked for help in meeting demand for a few technical four-year programs, Valencia met the call. And the college remains a national model for its close collaboration and transfer partnership with UCF.
Even so, the decision to offer bachelor's degrees should not be taken lightly, community college leaders said. Two-year institutions also often change their name as part of the process, and that can create its own problems, maybe even more so than any caused by the degree programs.
"The word 'university' or 'college' can be very intimidating" to potential students, said Linda Serra Hagedorn, associate dean of Iowa State University's school of education. "I am concerned that people will not view these colleges in the same way."
Growing, but Limited
Hagedorn said momentum for four-year degrees from community colleges is unlikely to slow. "This train has left the station."
The national college completion push has helped spur the movement, as community colleges are under more pressure than ever to produce graduates. Community colleges typically add bachelor's programs in locations where nearby four-year colleges either don't exist or can't meet demand, at least ideally, according to a 2010 report from the American Association of State Colleges and Universities. Also at play can be employers' shifting need for four-year degree-holders in technical fields where associate degrees once were enough.
The association's research found 465 bachelor's programs at community colleges around the country, and that number has no doubt increased since the report was published. A smattering of community colleges have fully transformed into four-year institutions, the report found, including the University of Arkansas at Fort Smith, Utah Valley University and West Virginia University at Parkersburg.
But not all states have embraced the practice. Arizona has knocked down bills to grant four-year degree status to community colleges, and Illinois has rejected similar proposals, opting instead for collaboration between its community colleges and state universities.
Furthermore, the report notes that the actual number of bachelor's degrees issued by community colleges remains small.
Michigan's approach may be a best-case scenario, said Hagedorn, an expert on student retention at two-year colleges. Bachelor's programs at community colleges should be limited to technical programs and tied to work force development, she said. And the final bill in Michigan fits those criteria perfectly.
Likewise, in Florida, the State Board of Education must approve four-year degrees at community colleges. A market analysis is required for the green light, and nearby four-year institutions must first be consulted. Most of the new degree programs are in nursing, education or applied sciences.
St. Petersburg College was the first community college in the state to offer four-year degrees. It has also gone further than any other Florida community college, with 24 baccalaureate programs. William D. Law Jr., St. Pete's president, said the college doles out roughly 1,000 bachelor's degrees a year. Many of those are in teacher education, he said. And none of them are in liberal arts programs like sociology or political science, which are university turf.
"All of them are work force baccalaureates," Law said.
The college has also been careful in hiring faculty for those programs, making sure that professors aren't hoping to have the research and publishing emphasis of some of their peers at universities. "If you keep the focus on teaching, there's no mission creep."
St. Petersburg College dropped the "Junior" from its name over a decade ago. The state's other community colleges that now offer four-year degrees have made similar changes. The next one to do so will be Brevard Community College, which this year becomes Eastern Florida State College, pending final approval. The college is changing its name because it is adding two bachelor's degree tracks in organizational management.
Conventional wisdom in Florida holds that community colleges must change their name when they go down the four-year path, at the behest of the Southern Association of Colleges and Schools, which is the regional accrediting agency. But Law said he's not sure that is actually the case. And he said colleges should proceed with caution when changing their names.
"We unleashed that genie out of the bottle," he said, and it "never goes back in." And Law said it can take a while for colleges to assure people that, despite a name change, their mission remains the same.
To Compete or Not?
Michigan's public universities remain skeptical that four-year degrees from community colleges will be in response to actual demand, particularly because the universities had pledged to offer needed degree programs on community college campuses or at shared regional centers.
Ferris State University is particularly well-poised to work with community colleges on technical degrees, with program offerings at 20 locations around the state and online. The university's president, David L. Eisler, contributed detailed written testimony to lawmakers a year ago in which he opposed the four-year degree bill.
Eisler said comparisons between Michigan and Florida are misleading, because student demand in the Rust Belt state is declining while Florida's four-year universities are mostly operating at capacity. As a result, he questioned whether more four-year institutions are necessary in Michigan.
"Please do not be misled by a bill that is cleverly crafted to propose degrees not currently offered in Michigan and suggests that the problem being addressed has to do with access," he said in the testimony. "You must understand that you will have begun a process that will cause the number of four-year colleges in Michigan to explode."
Hansen, however, said the state's community colleges have no desire, and no financial impetus, to become four-year colleges. Locally elected governing boards and support from local property taxes should also help keep community colleges from getting too big for their britches, he said. "There are very few of these programs happening."
For example, in southeast Michigan, where there are plenty of universities, only one community college will add a bachelor's degree program. That's a different story in rural areas.  Hansen said: "It's a little hard to get the University of Michigan to go up to Alpena," which is in sparsely populated northeast Michigan.
Macomb Community College supported the legislation. But Jim Jacobs, the college's president, said he has no interest in stepping on the toes of neighbors like Oakland University, Eastern Michigan University or other institutions. The college has no plans to offer four-year degrees.
"Working with four-year schools is far more important to us," said Jacobs. "There's no need for us to compete in any way."