You have /5 articles left.
Sign up for a free account or log in.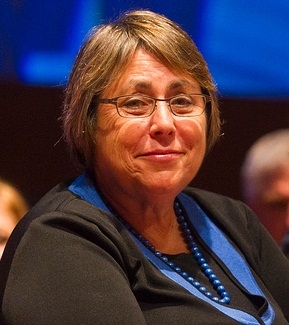 The U.S. Department of Education has endorsed competency-based education with the release today of a letter that encourages interested colleges to seek federal approval for degree programs that do not rely on the credit hour to measure student learning.
Department officials also said Monday that they will give a green light soon to Southern New Hampshire University's College for America, which would be the first to attempt the "direct assessment" of learning – meaning no link to the credit hour – and also be eligible for participation in federal financial aid programs.
Southern New Hampshire won't be the last to give direct assessment a whirl, or at least that's what the department is hoping. And a wide range of institutions have discussed the approach with department officials. One is Capella University. Others could include Northern Arizona University, Brandman University and Bellevue University, to name a few.
"This is a key step forward in expanding access to affordable higher education," said Arne Duncan, the U.S. secretary of education, in a written statement. "We know many students and adult learners across the country need the flexibility to fit their education into their lives or work through a class on their own pace, and these competency-based programs offer those features."
Southern New Hampshire last fall received approval from its regional accreditor for College for America. More colleges will need to take that step for the direct assessment form of competency-based education to spread. But now they know the feds are supportive.
"The department plans to collaborate with both accrediting agencies and the higher education community to encourage the use of this innovative approach when appropriate," wrote David A. Bergeron, acting assistant secretary for postsecondary education, in the "Dear Colleague" letter the department distributed today.
The letter does not seek to alter current federal regulations, but instead gives guidance to colleges that want to pursue an opening for direct assessment that the department created in 2006. It is a reminder of how to seek federal aid eligibility for such programs. And a supporting document the department released today offers step-by-step instructions on how to apply.
"We're very much trying to encourage additional institutions to come forward with programs that use direct assessment," Bergeron said in an interview. "This should be a very effective way of delivering education in the future."
The support from Washington could lend a major boost to competency-based education, said Amy Laitinen, deputy director for higher education at the New America Foundation and a former department policy adviser.
"It's like a big neon sign saying 'use this,' " said Laitinen, who last year wrote a report that was critical of higher education's purported overreliance on the credit hour.
Federal lawmakers have increasingly clamored for colleges and regulators to experiment with creative delivery forms of higher education that have the potential to be affordable and take less time for students, particularly working adults, to get to graduation. Both President Obama and Sen. Marco Rubio, a Florida Republican, in January seemed to open the door to competency-based education.
"The timing of this is perfect," Laitinen said, "given the bipartisan interest in innovation in this space."
'A New Dimension'
Competency-based education has its critics, in part because it looks so different from the traditional classroom.
At College for America, for example, students work at their own pace on online assessments of 120 competencies. There are no courses or professors in the associate degree program, although faculty reviewers oversee assessments. The degree costs $2,500 per year, which could be $5,000 if a student works on it for two years, or $1,250 if he or she finishes in six months, according to Paul LeBlanc, Southern New Hampshire's president.
Some colleges that might be willing to try direct assessment have held back out of fear that the department might pull the rug out from under them, or from under their regional accreditors, said Michael J. Offerman, a consultant and former president of Capella.
Offerman said the letter is a welcome dose of clarity and encouragement. "People want some guidance because this is so new and such a departure from what they're used to."
Department officials said they would take a cautious approach to granting eligibility to degree programs that sever ties to the credit hour, which has been used as a yard marker of quality in higher education for a century. One reason is to prevent fraud and the misuse of federal aid dollars, a risk they said applies to any form of higher education.
The goal is to encourage "high-quality, rigorous" competency-based offerings, said Martha J. Kanter, the under secretary of education. "We're at a 1.0 stage. This is the beginning of something new, so we're going to be very careful."
Proponents of direct assessment had been watching for the letter for months. Its apparent delay provoked speculation that perhaps the department was still mulling where to come down in balancing the encouragement of innovation with the prevention of possible fraud. But department officials said the document took time to develop because they were responding to Southern New Hampshire's application and wanted to make sure that any questions that arose during the process were factored into the letter.
LeBlanc called the letter an "important and substantial step in the evolution of competency-based learning." He said discussions with the department over his institution's application had been collegial and positive, and that the proposal had evolved because of those conversations.
Department officials cautioned that today's release was hardly their final word on competency-based education. More questions are sure to arise when and if more colleges apply for direct assessment, they said. And future regulatory changes are also a possibility, as are statutory moves requiring Congressional action.
Kanter said direct-assessment programs that stand the best chance of being successful at the federal level will feature competencies that are recognized by both accreditors and employers. And the degree tracks will need to be on firm academic footing, she said.
When those factors line up, competency-based programs "could shine a spotlight on what students know," said Kanter. "It's adding a new dimension."