You have /5 articles left.
Sign up for a free account or log in.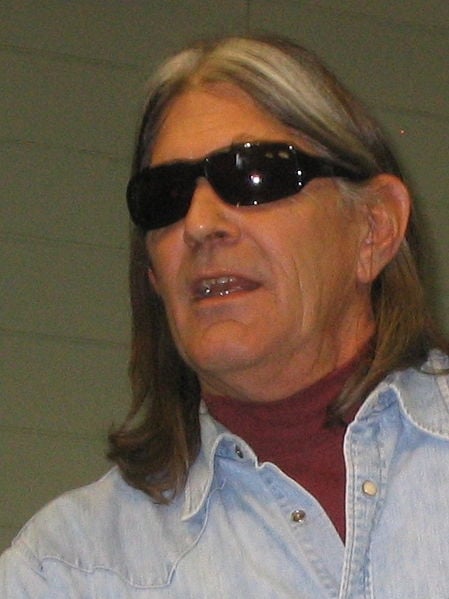 WASHINGTON -- More than five years after the University of Colorado Board of Regents fired Ward Churchill, he has run out of courts in which to challenge the decision. On Monday, the U.S. Supreme Court declined to hear his appeal and Churchill's lawyer acknowledged that this was "the end of the line."
Churchill, who before being fired taught ethnic studies (with tenure) at the University of Colorado at Boulder, has for years been the subject of intense debate about issues that include academic freedom and academic integrity. He challenged his dismissal on a variety of grounds related to his First Amendment rights, and asked the Supreme Court to review the case after he lost appeals in Colorado's court system. As is the norm in such actions by the U.S. Supreme Court, no reason was given for declining the case.
The Colorado board fired Churchill after a faculty panel found that he committed repeated, intentional scholarly misconduct. Churchill denied the misconduct, but much of his appeal focused not on the merits of the misconduct charges per se, but on whether the university's investigations into him were unconstitutionally influenced by a desire to punish his controversial political views.
The issue was tricky for many academics who were involved in the case, who said that they knew Churchill's views were controversial and believed he had committed scholarly misconduct. To cite a metaphor used in one of the faculty reports on Churchill: If a police officer doesn't like the bumper sticker on a driver's car and so stops the driver for speeding, is a ticket justified as long as the driver was really speeding?
Faculty members who participated in the reviews of Churchill differed on the role of the bumper sticker, and whether he should be fired, but the panels all agreed that Churchill had been speeding -- multiple times.
Churchill had a long career teaching and writing at Colorado about Native American history -- and delivering lectures on college campuses nationwide -- when he became the focus of attention outside of the academic and Native American activist worlds in 2005. That year, Churchill was scheduled to speak at Hamilton College. Some professors there, who did not feel that Churchill was an appropriate speaker, circulated some of his writings, including an essay with the the now notorious remark comparing World Trade Center victims on 9/11 to "little Eichmanns." Within days, the controversy spread -- with Hamilton under pressure to uninvite Churchill and Colorado under pressure to fire him. Hamilton stood by its invitation, on academic freedom grounds, but in the end called off the appearance, based on threats of violence.
As the University of Colorado considered what to do, a series of accusations against Churchill started to come in that involved his scholarly practices. Churchill repeatedly has portrayed his critics as conservatives, but some of those who brought complaints were scholars who have done considerable work in Native American history, frequently exposing the various wrongs inflicted on Indians by the U.S. government. Charges that were made against Churchill (and ultimately verified by three separate faculty panels) included plagiarism, false descriptions of other scholars' work or historical evidence, and fabrications. The university first determined that it could not fire Churchill based on his statements about 9/11, but that it could investigate the other allegations of misconduct, which it then proceeded to do. That set up the various reviews of his work that ultimately led to his dismissal.
Along the way Churchill became the academic whom some conservatives loved to hate.  On David Horowitz's website, which features dozens of articles about Churchill, the feelings about him are so strong that the ultimate insult for an academic appears to be covered with a headline that dubs someone "Worse Than Ward Churchill." At various points in time, some academic groups backed Churchill, and the Colorado Conference of the American Association of University Professors issued a report harshly critical of the way he was investigated and fired.
But other academics, including some sympathetic to Churchill's politics, declined to back him. When some professors tried to get the Modern Language Association to condemn Churchill's firing in 2007, the organization's Delegate Assembly agreed only to criticize how the investigation started, and declined to take a stance on his dismissal. This action followed speeches by professors who noted that faculty members reviewed the charges against Churchill, and that they appeared to have considerable evidence of misconduct.
In Churchill's brief seeking a Supreme Court review of the case, Churchill's lawyers argued that he was the victim of "bad faith investigations, undertaken in retaliation for speech protected by the First Amendment." The brief also argued that the first inquiry -- in which the university concluded it could not fire Churchill -- still violated his rights.
"The fact that the university, in this case, failed to find grounds to terminate Professor Churchill's employment does not change the fact that the investigation into his speech was intended to produce a facially acceptable reason for firing him and, thus, constituted a threat of discharge. It was also clear at the time that the investigation would violate the First Amendment by stigmatizing Professor Churchill and harming his reputation," the brief said.
Colorado's brief urging the Supreme Court not to hear the case focused on how the initial investigation Churchill objected to didn't take any action against him. Rather, the university noted, it was subsequent inquires -- governed by faculty rules and led by faculty committees -- that found Churchill had committed misconduct. Further, the brief argues that principles of academic freedom rely on such processes, and that courts should defer to academic judgment on such questions. Failure to do so, the brief argued, would make it impossible for faculty panels to act without fear of constant litigation.
"The termination of a tenured professor's employment is certainly likely to provoke retaliatory lawsuits. Yet, in contrast to other settings, preventing intimidation and retaliatory lawsuits is especially important in decisions involving academic misconduct in higher education," the university's brief said. "This court has recognized that 'the four essential freedoms' of a university are 'to determine for itself on academic grounds who may teach, what may be taught, how it shall be taught, and who may be admitted to study.' Consequently, these academic decisions receive a particular degree of deference not accorded to other government officials, and this court has cautioned, "When judges are asked to review the substance of a genuinely academic decision ... they should show great respect for the faculty's professional judgment."
Bruce Benson, president of the university system, and Phil DiStefano, chancellor of the Boulder campus, issued a joint statement after the U.S. Supreme Court declined to hear the case. "The University of Colorado is pleased that the U.S. Supreme Court has declined to hear Mr. Churchill's appeal and that the matter is now over," they said. "The court's decision reflects several lower court rulings, all of which found the university has the right and obligation to ensure high professional standards from its faculty. This ruling is a victory for the thousands of men and women on our faculty who live up to that obligation and for the students who benefit from their professionalism."
David A. Lane, Churchill's lawyer, said via e-mail: "It's a sad day for the First Amendment and free speech when the regents of the University of Colorado act like they are above the law and the United States Supreme Court allows them to get away with it."