You have /5 articles left.
Sign up for a free account or log in.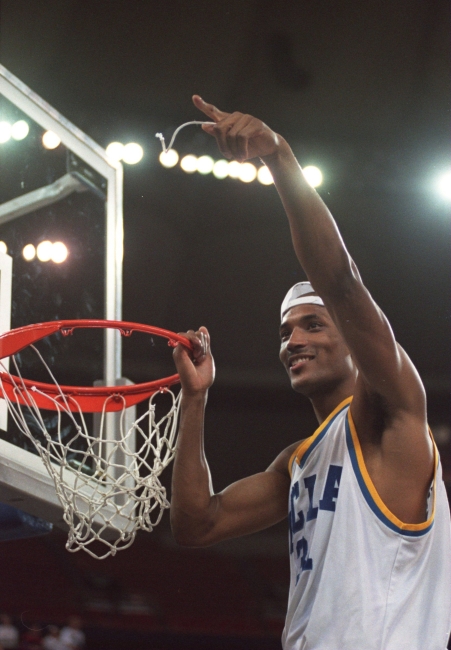 CHAPEL HILL, N.C. – It could be five years until the massive class action lawsuit by current and former players against the National Collegiate Athletic Association draws to a close. But neither that nor the lack of legal precedent has stopped anyone from speculating about the potentially revolutionary effects the case could have on the NCAA.
"It is a game-changer – it has the capacity of changing the way college athletics are run," Michael McCann, director of the Sports and Entertainment Law Institute at the University of New Hampshire, said here Friday. The panel discussion at the annual conference of the University of North Carolina's College Sport Research Institute got heated at times, with a university president and former enforcement official clashing over the often emotionally charged issue.
The antitrust lawsuit, filed by the former University of California at Los Angeles basketball player Ed O'Bannon in 2009, argues that athletes should receive a share of the revenue generated off their "likeness" – their image or an image implying a given athlete, such as a video game avatar with a specific jersey color and number. If the NCAA loses, universities and anyone else who earn revenue through college sports -- conferences, television networks, video game companies – would have to share some of that money with athletes.
The NCAA maintains that payments to athletes would violate its "bedrock principle" of amateurism, which the NCAA says protects athletes from commercialism. (A recent report said that that defense, as well as the assertion that sharing revenue would be financially catastrophic for institutions, is not tenable.) Critics take issue with colleges spending millions on coaches and amenities while athletic scholarships in many cases don't cover the athletes' full cost of attending college.
Before becoming eligible to play in college, athletes are required to sign an agreement waiving their rights of publicity and profit off their image. (That's why, for example, the University of Minnesota's Joel Bauman was declared ineligible and lost his scholarship for recording original music and posting it on YouTube and iTunes.)
McCann questioned why antitrust law wouldn't apply in a case in which institutions, through the NCAA, band together to prevent athletes from being compensated for their labor.
"Law would call that a contract of adhesion," he said. "You can sign this or not – the 'not,' though, is a pretty dire outcome for a 17-year-old."
The O'Bannon vs. NCAA certification hearing – which will determine whether the lawsuit can proceed – is scheduled for June 20. If it moves forward, the NCAA will likely seek a settlement because it's not certain that the association is at an advantage and antitrust lawsuits also end in settlement, experts said. And if a settlement is not reached and the association loses, it will almost certainly appeal. That means it will probably be three to five years before the case comes to a close, McCann said.
While most of the panelists – which included a lawyer, a university president, and a coach and former athlete, among others -- agreed that O'Bannon has a good shot at winning, the exchange grew heated when they discussed what that would mean and whether that would be the right outcome. As conversation about the lawsuit often does, it turned to whether college athletes "should" be paid.
Robert F. Orr, an adjunct law professor at UNC and former associate justice of the North Carolina Supreme Court, called the NCAA's rules "one of the heights of hypocrisy."
"It's not just a question about compensating student-athletes," he said. "At a minimum, we should stop punishing these men and women because somebody buys them dinner, or a suit if they don't have a suit, or a room at a hotel."
Harvey Perlman, the University of Nebraska at Lincoln chancellor who recently served on the NCAA Board of Directors and chaired the Bowl Championship Series Oversight Committee, agreed and said that although the enforcement rules "are difficult and need attention," a loss in the lawsuit would not significantly change how the NCAA operates. Universities would continue to benefit off athletes' likenesses, he said, and while the NCAA could wind up having to make big payouts, there are ways to structure it that wouldn't kill the NCAA or require athletes to get a bunch of money.
"There is a certain crapshoot in every litigation," Perlman said. "Whether this is in fact a game-changer, I don't think it is." 
One possibility, McCann said, is a trust fund that athletes would draw from once they graduate.
"Forget due process, forget some legal theory; we're talking about just fundamental fairness of who generates the revenue and who gets the revenue," said David Thompson, a former NCAA enforcement investigator and assistant commissioner for enforcement for the Atlantic Coast Conference.
But he and Perlman, who was off-site and joined via telephone, sparred a bit over whether "fairness" is even an issue.
"If you're going to start paying players and making this professional, then I don't think it can be defended that this ought to be within the context of higher education," Perlman said. "The fact that [University of Alabama head football coach] Nick Saban makes $6 million I think is an outrage, but that doesn't have anything to do with whether you pay athletes."
Regardless, Orr pointed to signs that the NCAA is "clearly worried," most notably Big Ten Conference Commissioner Jim Delany's saying that his institutions would move to Division III if the NCAA loses, and Wake Forest University President Nathan Hatch (who is also chair of the Division I Board of Directors) saying his institution would have to forgo all nonrevenue sports.
"It's the public relations campaign that the NCAA is mounting, trying to – I think – influence the court's decision on this by threatening economic calamity," Orr said. "No matter how long the litigation goes, it will have a significant impact, but I don't know that in and of itself it's going to restructure college athletics."