You have /5 articles left.
Sign up for a free account or log in.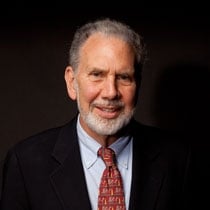 Last month the Faculty of Arts and Sciences at New York University passed a vote of no confidence in the university's president, John Sexton. While there were multiple complaints against Sexton, the theme running through them was a sense that faculty members were being cut out of decision-making.  
The response by the university's governing board to the vote was swift and decisive. But it wasn't what faculty members wanted. Instead of issuing a condemnation of the president, the board backed Sexton in a unanimous statement of support.
"The vote – although supported by fewer than half the tenured faculty in FAS – is a disappointing outcome, in part because it does not seem to take account of NYU's progress over the last decade, in part because it does not take heed of the major challenges U.S. higher education faces now, and in part because FAS has been the beneficiary of significant investment during John's time," board chair Martin Lipton said in a statement the day of the vote.
The board's reaction was not unusual. Some votes of no confidence have made headlines and brought about administrative change – many credit the faculty vote of no confidence in Harvard President Lawrence Summers in 2005 with contributing to the governing board's decision to oust him – but many votes go ignored.
These days such votes seem to be more prevalent than ever, but less potent.
In recent months faculty members at Saint Louis University passed multiple votes of no confidence in the Rev. Lawrence Biondi, the president, but Father Biondi continues to have the support of the institution's governing board. A faculty vote of no confidence in the governing board of the Louisiana State University system last month largely went unheeded. In the wake of budget cuts and a controversy over a statement seen as racially insensitive, faculty of Emory University's College of Arts and Sciences held a vote of no confidence that ended up failing. Faculty at Cleveland State University voted no confidence in that university's president, Ronald Berkman, earlier this month. Berkman is still in the job.
On Friday, Marshall University's Faculty Senate announced that starting May 1 it would hold a vote of no confidence in President Stephen Kopp, who has come under fire in recent weeks for sweeping departmental revenue accounts into a centralized budget.
No group keeps a national record of no-confidence votes in higher education, so there is no way to know for sure whether they are on the rise. But several higher education officials say multiple factors could be contributing to what seems like an increase in the number of votes of no confidence -- and a waning influence of such votes.
Faculty leaders might encourage such votes because they feel like they have been shut out of other formal decision-making processes. The champions of such votes often come from arts and sciences disciplines, who frequently feel they don't get the special attention or budgets of their peers in professional schools.  
"I don't think it's a question of A&S faculty exclusively. I think it's more a measure of the increasing powerlessness of all faculty," wrote Michael Bérubé, a professor of literature at Pennsylvania State University who also studies faculty politics, in an e-mail. "I don't expect a guy like Sexton to give shared governance a second thought any more than I would expect Donald Trump to have moments of self-doubt."
Protracted financial challenges since the 2008 recession mean that administrators are making more contentious decisions, such as program closures (Emory), changes to employment policies (Saint Louis) or expansion plans (NYU) that in better times might not have been made or might have been considered through a more deliberative process with more faculty input.
Whether the proliferation of votes has diluted the impact of any individual vote is also something officials debate.
When the NYU Faculty of Arts and Sciences cast its vote against Sexton, Molly Corbett Broad, president of the American Council on Education, said it seemed like a misuse of such votes and could minimize the effect of other votes.
"Votes like this should be reserved for the most serious concerns that relate to matters of integrity and academic values and the mission of the institution," Broad said at the time. "I don't think that this vote could be categorized in any way that approaches the question of the role of the faculty – the really important role they have in shared governance."
Fewer Faculty, More Votes
Votes of no confidence by faculty members carry no formal authority. Presidents tend to answer to governing boards that most often do not have faculty representation.
The main power of no-confidence votes is the power to shift opinion, either that of the institution's governing board or the general public.
Some recent actions have been successful in doing this. While not an official vote of no confidence, faulty members at the University of Illinois system publicly expressed dissatisfaction with system President Michael Hogan. Board leaders who had strongly backed Hogan seemed to rethink their position in the weeks that followed. Hogan stepped down a few weeks after the faculty members issued their letter.
One new component to the debate, said Robert Kreiser, associate secretary for the American Association of University Professors' department of academic freedom, tenure, and governance, is that many of the recent votes have been held just by faculty members in universities' colleges of arts and sciences, rather than by university faculty as a whole. At both NYU and Emory, only full-time tenured or tenure-track faculty members in the colleges of arts and sciences could vote.
"Cuts in programs and departments and lines are occurring more frequently in colleges of arts and sciences than professional schools," Kreiser said. "Therefore, the impact of decisions being made by administrators is felt much more strongly in colleges of arts and sciences."
There is some strategy to the move, since it limits the number of people who can vote and can therefore can increase the chance that a vote will succeed.
But only holding a vote in a particular school also tends to dilute the impact of a vote. When the Faculty of Arts and Science at NYU cast its vote against Sexton, administrators pointed to support from other corners of the university – particularly the leadership of other schools – to counter the idea that the anti-Sexton sentiment was widespread.
Several weeks later, the faculty of the law school passed a show of support for the president and several faculty members in that school put out a statement critiquing the criticisms issued by the arts and sciences faculty.
"The Sexton critics demand 'shared governance,' " three law faculty members wrote. "The complaint is somewhat vague. The university administration has at no time interfered with academic freedom – that is, with curricular requirements, with what faculty members say about the subjects they teach, with examinations, with traditional prerogatives of faculty in academic appointments, or the like. Matters that are classically governed by faculty in American universities remain governed by faculty at NYU. What seems to be at issue principally is faculty control over the Global Network University and NYU 2031."
The organizers of the faculty vote at NYU said that the global ambitions represent a significant shift in the academic mission of the university and involved creating campuses in countries where academic freedom could be limited. They also argue that such activities could add new obligations to faculty workloads, something they believe they should have a greater say in.
After the Faculty of Arts and Sciences vote at Emory failed earlier this month, the Faculty Council, an elected body that represents the entire university's faculty, passed a show of support for President James Wagner.
"In higher education, I think the taken-for-granted assumption about arts and sciences as the heart and the core of universities is now something that needs to be discussed," said Mary Anne Fitzpatrick, dean of the College of Arts and Sciences at the University of South Carolina and president of the Council of Colleges of Arts & Sciences. "I think that the case has to be articulated much more clearly."
It's impossible to say whether a vote by the entire faculty at NYU would have been successful. While NYU's College of Arts and Sciences is the largest school in the university, NYU has 20 other academic units. In 2012, the 7,463 undergraduates in the College of Arts and Sciences made up only a third of the undergraduate population.
It's also unclear whether a wider vote would be more effective at bringing about administrative change. After the arts and sciences faculty at Saint Louis University voted no confidence in Father Biondi, the full faculty issued a broader vote. But that vote has not appeared to change the board's resolve.
Part of the reason why such votes aren't having as much influence as they might have in the past could be the waning position of arts and sciences faculty relative to the rest of the institution. While such colleges tend to be referred to as "the heart" of large universities, and while they tend to be responsible for general education at many institutions, their overall clout has decreased, Fitzpatrick and others said.
Business majors, the most common undergraduate majors, make up about 20 percent of all undergraduates. Professional schools have also shown a greater ability to generate their own revenues through research grants, corporate partnerships and philanthropy. Those sources of revenue are becoming more important as traditional sources of revenue – tuition and state funding at public universities – come under increased pressure.
Fitzpatrick said that a decline in the influence in university governance by arts and sciences faculty hurts the overall quality of university decisions. Like faculty members in business schools and law schools, professors in the college of arts and sciences have a distinct way of looking at issues, she said, that helps contribute to the overall success of universities.
"What you lose is the ability of people to say no to power, the ability of individuals to say that particular kinds of progress in a materialist kind of way might not be the best long-term approach to our problems and that they have to be considered carefully," she said.