You have /5 articles left.
Sign up for a free account or log in.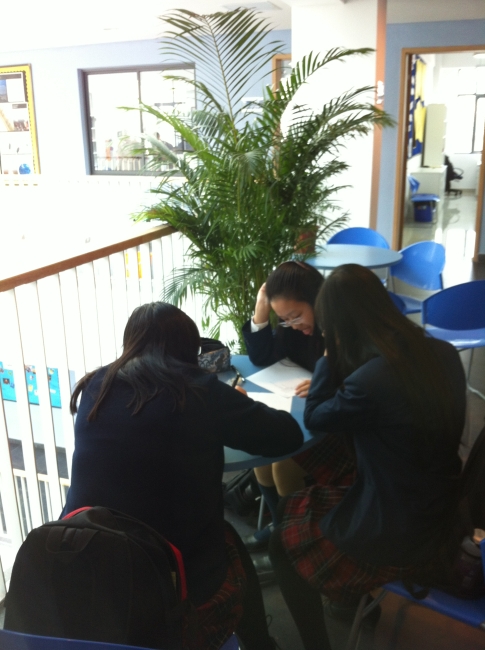 Wake Forest University is launching a new program for Chinese high school students intended to help "bridge the gap" between the Chinese and U.S. educational systems and provide students with "incontrovertible" video evidence of their academic readiness, which Wake Forest will send to college admissions offices on their behalf.
"Our notion was by going to the high schools and providing exposure to Western-style pedagogical practices, we'll both have a better sense of who's applying, at least in some cases, and we'll have a head start on integrating students once they're here," said Rogan Kersh, Wake Forest's provost. 
American colleges have struggled both with validating the credentials of the increasing numbers of applicants from China -- the number of Chinese students in the U.S. has increased by 139 percent in five years, and the heavy involvement of agents in the application process has brought with it concerns about fake transcripts, essays and letters of recommendation – as well as with helping students adjust to American classroom practices once they arrive. Intensive English or pathway programs frequently cover acculturative academic content, such as oral presentation skills or citation practices, but Wake Forest wants to bring that content to Chinese students before they graduate from high school. 
Ann Cunningham, an associate professor of education at Wake Forest, has spearheaded the development of what's called the Wake Forest Advantage curriculum, which focuses on four core learning skills -- academic research and inquiry, academic discourse and communication, exploring U.S. college and university culture, and refining individual learning strategies -- and emphasizes collaboration and reflection. 
Wake Forest has partnered with the company EdisonLearning, and will be offering the curriculum in several formats. It will offer a two-week intensive summer academy, taught by its own education faculty and teacher education alumni and students; it will employ and train local teachers to deliver the curriculum in an after-school setting; and it will train instructors at partner high schools to teach the content during the normal school day. In the latter case, Wake Forest enters into a financial relationship directly with the high school; otherwise, the 72-hour summer academy costs $1,500, while students who take a 90-hour after-school program pay $2,500. 
One key difference is that students in the after-school program, but not the summer academy, produce a "digital portfolio" that Wake Forest will distribute directly to U.S. admissions offices upon their request. The student-created DVDs will show the students engaging in common Western-style classroom practices – such as giving presentations, debating with classmates, and working in groups -- as well as reflecting on those experiences. A team of K-12 teachers in North Carolina will evaluate the videos, which will be placed in envelopes sealed with gold, silver or bronze stickers to indicate the students' level of preparedness for a U.S. classroom. 
"Just having a course like this under their belt is going to be a good sign for a university admissions office," Cunningham said.
However, Parke Muth, a consultant and former director of international admissions at the University of Virginia, questioned the value both to students and to admissions officers given that the only evaluative grade is a color-coded seal. "For $2,500, you get a star," he said. "That to me just isn't worth it." By contrast, he said, a signed letter from a Wake Forest faculty member describing the student's progress in the classroom would be much more valuable to admissions officers.
"This sounds like a really good money-making venture potentially," Muth said. 
Kersh, the Wake Forest provost, maintained that profit isn't a main motive behind setting up the program. "It's much more important that we have a clearer sense of who these applicants are, and that we can at least in a small way help prepare them for the very different college and university experience in the U.S. If it winds up being more lucrative than we imagine that certainly would be nice, but that's not what we're modeling or expecting," he said. The program has been piloted at the Dulwich College International High School Program, in Jiangsu Province. The intensive academy will be run for the first time this summer and Wake Forest hopes to enter into partnerships with up to five high schools for the fall. 
"These [types of] programs really are designed to ensure student success," said James P. Cross, associate provost and senior international officer at Champlain College, in Vermont. Champlain also has a presence in Chinese high schools: it offers a one-year bridge program at Datong High School, in Shanghai, which focuses on English language skills and American classroom and university culture. Students are granted conditional admission to Champlain pending successful completion of the program. 
"There are other benefits to this – branding and the like. But more Chinese students do want to come to the United States, and those schools that want to accept them want to make sure they're quality students who can be successful in the classroom. That really is the bottom line."