You have /5 articles left.
Sign up for a free account or log in.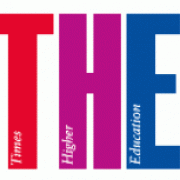 Next month Antonio Cabrales will leave his homeland with a heavy heart. Unlike others departing recession-hit Spain, the professor of economics at Carlos III University of Madrid is not emigrating for purely economic reasons.
Although a 20 percent real terms pay cut recently imposed on Spain's academics may have hastened Cabrales' departure, he says that his main reason for moving to University College London, where he takes up a new post in September, is Spain's stagnant university system.
Cabrales, who boasts a formidable record in teaching and research, says he believes that Spain's academy offers few incentives or rewards for its most talented and hard-working academics. With professorial salaries largely controlled by the state, there is "little difference [in pay] between someone who is extremely productive and someone who does nothing," Cabrales says.
"That is why I'm leaving to come to the UK. I've been waiting for 20 years for things to change, but I've stopped waiting."
In fact, moves are finally afoot to address some of the issues troubling Cabrales. A panel of experts appointed by the Council of Ministers, which is the Cabinet of the federal government, delivered its long-awaited review of Spanish higher education earlier this year. It proposes major reforms to university governance, academic pay and research funding.
It was commissioned to address widespread concern that almost two decades of heavy state investment in higher education had failed to yield significant results.
Not a single Spanish university features in the top 200 of the Times Higher Education World University Rankings, and no Spanish citizen has won a Nobel prize in the sciences in the past 100 years. "Spain has thrown a lot of money at research," observes Luis Garicano, professor of economics and strategy at the London School of Economics and a member of the higher education review panel.
"There has been a ton of cash spent on infrastructure - Spanish laboratories and university buildings are much bigger and better than those at UK universities. We also spent money on attracting talent from abroad, but we are now in a moment of massive financial constraint."
What the country's sector needs now is not large-scale investment but rather fundamental reforms of universities, Garicano argues. Taking executive power out of the hands of academics and giving it to smaller, UK-style university councils is one of the panel's key recommendations.
"The only way to succeed as a president at the moment is to allow people not to work," insists Garicano, who says that Spanish rectors avoid making tough decisions because they will be voted out if they become unpopular with staff.
Under a new structure proposed by the expert panel, rectors would not be elected by staff and students. They would instead be chosen by a slimmed-down university council (a maximum of 25 members in contrast to 40-plus members under the current system), of which only half would be academics from the institution. At present, nearly all university governors are academics. A quarter of council members would be "distinguished individuals with no political ties," selected by regional governments, which provide a large proportion of higher education funding. Others would be business leaders or academics from other institutions chosen by the governing board.
Centralizing executive power in the hands of university rectors is seen as a way to allow them to tackle weaknesses in the Spanish system, such as the issue of the absentee academics who still draw a full professorial salary. At many institutions, highly paid lawyers and politicians who began their professional life in the academy remain on the payroll but contribute little to academic life, says Garicano. "It's old-fashioned absenteeism. Several ministers in Spain are full professors because it's a very prestigious role, but [they] will never teach or publish anything," he adds.
Rectors would also be empowered to pay higher salaries to high-flying or especially dedicated professors who choose to opt out of the civil-servant status traditionally held by academics. This route would allow universities to reduce the red tape, including a lengthy accreditation process, that has prevented Spanish universities from hiring the best academics from across the world, Garicano says.
"If Albert Einstein had applied to a Spanish university after his seminal 1905 research papers, he could not have been appointed professor -- that is still true today," Garicano says of the arcane box-ticking required to achieve tenure. "You could have the best scientist in the world and they could not get a professorial post in Spain."

Allied with plans to give universities more autonomy and flexibility, the review panel recommends the introduction of a funding model similar to Britain's research excellence framework to reward world-class research and provide accountability for research expenditure. "There are some outstanding academics doing great research, but they are fighting the system," Garicano argues. "As it stands, you have a lot of academics doing pretend research, writing papers no one will ever read to achieve their numbers, and not doing any teaching either," he explains.
Introducing a more competitive method of funding research would inevitably mean that some universities receive more money than others -- a system likely to create about "four or five world-class universities and a lot of very good teaching universities," Garicano predicts. "It is very much against the egalitarian spirit of the country, where every university has to be the same," he acknowledges.
But will ministers kick the commission's provocative recommendations into the long grass as the government seeks to deal with the country's dire economic situation?
Garicano thinks that unlikely, believing that austerity has only strengthened arguments for his -panel's proposals to promote, attract and retain Spain's most talented academics. "What happens now is you fire all the people who are young and good but on short-term contracts, while all the people who have been there forever keep their jobs," he explains. "There is no merit involved in these austerity cuts."
Highly rated young scientists trained at top American universities who returned to Spain under its early career program have been particularly hard-hit by budget cuts, says Cabrales. "Postdoctoral researchers also want to come back to Spain, but there is no possibility of it," he adds. "One of the best young physicists in Europe, [a Spanish academic] who had won a big prize, was recently in the news because he could not come back because one of the few reinsertion posts had been cut. That is the difficulty with flat cuts. You should cut those things that are not so important, but that is not happening."

However, it seems that the reforms, put forward in February, may be delayed while the Education Ministry fights other battles, particularly over a proposal to introduce higher grade requirements for university students claiming financial aid. Student groups have argued that the plan under discussion could prevent as many as 83,000 young people from attending university and could cause more than 30,000 students now in the system to lose their grants as richer self-funded students gain admission on lower marks.
"The ministry wants to set up two doors for us to enter our higher education system -- one for the rich and one for the poor," says Inés Sánchez, secretary general of CREUP, Spain's national students' union.
Nevertheless, Garicano argues that raising tuition -- a proposal he made to the review panel, which rejected it as unpalatable -- might be the best way to address the woes of Spain's universities. Garicano, co-founder of Nada es Gratis ("No Free Lunch"), a blog dedicated to economic analysis of Spain's problems, says a system of income-contingent repayable loans and grants would help to establish Spain as a global player in higher education. "Students should be the first ones to realize the system right now is not preparing them properly for the world," he says.