You have /5 articles left.
Sign up for a free account or log in.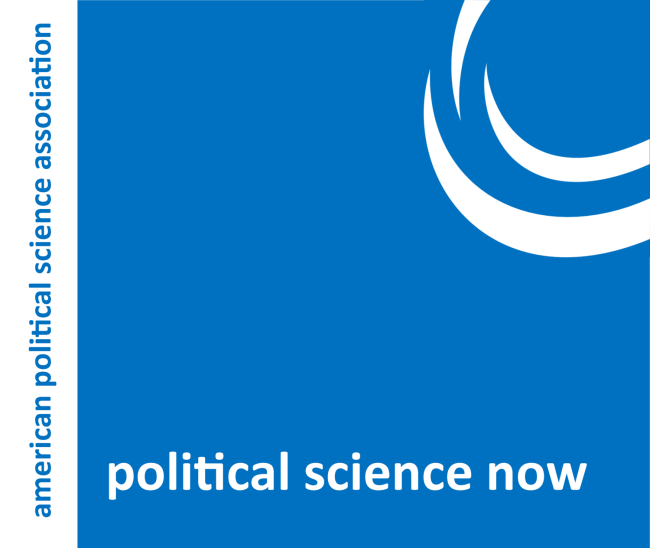 CHICAGO -- If male professors do something that helps their careers, but is dubious from an ethical and scholarly perspective, should female professors embrace the practice?
That question was raised in a discussion here Friday at the annual meeting of the American Political Science Association, where several sessions focused on the relatively small number of women rising to the senior ranks in the discipline, even as many more are earning Ph.D.s in the field. Discussions focused on overt and unconscious bias, the way the discipline seems to value some research topics over others, and whether some common male behaviors should be copied or reformed. And there was also debate over how "strategic" women should be about advancing their careers vs. changing the profession.
Many of these issues came up in a study of citations in international relations papers. The authors of the paper found that male and female professors in international relations cite and are cited in different ways. The study -- by Daniel Maliniak and Barbara Walter of the University of California at San Diego and Ryan M. Powers of the University of Wisconsin at Madison -- looked at 3,087 journal articles in 12 international relations journals to track citation trends.
Maliniak explained here that tenure and promotion committees in political science increasingly look at citation records, so any bias in citations is important to understand. Further, he said that past comparisons have been criticized for not controlling for a range of factors that this study included -- tenure status, college or university sector, subject matter and so forth.
So to the extent that men write about some subjects that get cited more than those more women explore, the study controlled for that. And to the extent many women are at top universities, the study controlled for that (and many other issues).
The paper -- a version of which was published this week in the journal International Organization (abstract available here) -- calculated that the greatest gender differences in citations are among professors who have not yet earned tenure (in other words among the professors for whom it matters the most). Of faculty members at research universities, the average paper by an untenured male in international relations is cited 26.7 times, while the average paper by a female colleague would be cited only 2.15 times.
Studying further, the scholars found that male professors generally cite men. But there is a particular man who gets cited who may play a role in boosting male rates: the scholar himself. The average male scholar writing a single-author article cites himself 0.4 times while the average female scholar cites herself 0.25 times. In papers with two male authors, they engage in some self-citation 0.91 times while papers by two female scholars have an average of 0.41 instances of self-citation. These differences are statistically significant. (The authors didn't say all self-citation was inappropriate, but said they questioned its extent by men.)
The idea that men may be inclined to think highly of themselves did not seem to surprise the largely female audience here, where those statistics were greeted by some laughter. The paper presented here doesn't say that this self-citation pattern is solely responsible for the citation gap (the implication is that sexism is in fact at work), but that this is some of the explanation.
In comments of other panelists and from the audience, there was no dispute of the idea that men self-promote themselves more than do women and cite men more than women. The question was what to do about that.
Walter said that there is a role here for journal editors. She said that it should be seen as totally legitimate for a journal editor, receiving a submission with hardly any women cited, to ask why, and to suggest that the author consider some work by women. And she said that departments, based on this study, should hesitate about using a citation index at all, given the bias in the field.
She also recounted meeting with young scholars to talk about citation issues, and said she found that junior male scholars talked about citing themselves, and saw doing so as beneficial, while women felt that self-citation was somehow "dirty." Walter said that mentors of women entering political science should tell them that men do it and get helped by it, and that "self-citation isn't something to be embarrassed by."
Who Should Change?
Anne-Marie Slaughter, a Princeton University professor who next week becomes president of the New America Foundation, challenged the idea that women need to become more like men to advance. She suggested that it's important to change the profession -- and men. (Slaughter is an expert in international relations who has served in a senior role in the U.S. State Department, but she has of late become widely known for an article, "Why Women Still Can't Have It All," that she wrote a year ago for The Atlantic. She joked that while she has more than 200 publications to her name, most of them about international relations, people now come up to her and ask about "the article," and assume she'll know that's the one they want to discuss.)
Slaughter argued that if universities want to help more women advance (and to help more men who are involved in family care), they need to look at a range of policies. It's not enough just to offer "stop the clock" policies for tenure, but to make them the norm, so that there will be no stigma associated with them. She also argued that hiring departments need to be much more open to hiring those (frequently women) who skipped the tenure track to raise children, but who want to get back on in their 40s. Slaughter said that departments unfairly assume a new Ph.D. will have more to offer, and that this is untrue and constitutes age discrimination.
She also said that a field like political science needs to think about why it is that some subfields are considered more rigorous or important than others. "The continued gender dichotomies on the substance of what we do remain," she said. "The hard/soft split in international relations is as strong now as when I was in graduate school." She said that the profession values "hard security -- the real guns and bombs stuff -- that is the valued stuff," and men make up the leaders of the field. "Softer issues," such as international relations, attract more women and "are not valued."
Added Slaughter: "The time has come to take that head-on, and calling it out, the constant devaluation of areas of work where more women are clustered as soft."
And then there is the behavior of male and female students. Slaughter credited her husband, also a Princeton professor, for pointing out something that drew nods here. Male students may be more likely to speak in class, and to want to do so immediately after a question is asked, but they are the ones to say "I didn't do the reading, but here's what I think about it." Why, asked Slaughter, should women be encouraged to emulate that kind of male behavior? Why shouldn't male students be taught that it's better to think for a moment before speaking (and, presumably, to do the reading), as more women do? "Why shouldn't men be more like women?" she said.
And turning to self-citations, Slaughter said, "I have no problem citing my own work, but I never would do it to increase my citation count."
Maybe mentors shouldn't be telling women in the field to cite themselves, but should be telling the men that "if you are citing yourself, that's not a norm we endorse."
Beth Simmons, the Clarence Dillon Professor of International Affairs at Harvard University, agreed. She said that "we need to be careful about being much more strategic in behavior," and encouraging younger women to do so. On self-citation, she said that "if it's a gratuitous citation, it can't be good to add." And referring to the women who Walter said were uncomfortable citing themselves, Simmons said that "I would never advocate any woman taking an action that, when they consider it by their own moral standards, is dirty."
In an interview after the panel, Walter -- who had advocated encouraging women to cite themselves -- said she understood the criticisms voiced by Slaughter and Simmons, and agreed with the ideals behind their comments. Walter said she too would like to see the values of the profession and of academe change in ways that would be more inclusive, and that would support more women.
Walter, who has tenure and is a full professor, said she doesn't cite herself in her work, so she understands the hesitancy of others to do so. But advising a young women going on the tenure track, Walter said, she would also be realistic that political science isn't going to change overnight, or even in the time frame of an assistant professor's time to win tenure. "I would say that if I was a young person, I'd think about the short term, and I'd be strategic," Walter said.