You have /5 articles left.
Sign up for a free account or log in.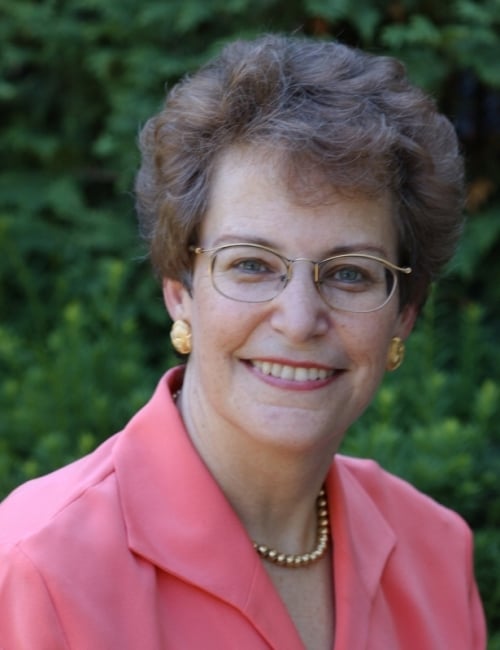 WASHINGTON -- The U.S. Education Department announced late Friday that Jamienne S. Studley, a former president of Skidmore College and one-time Education Department general counsel, would become a deputy under secretary of education. With Jeff Appel, who was given the same title this summer, Studley will oversee the department's ambitious second-term higher education agenda.
Studley, who was appointed as a consultant to Martha J. Kanter in June, is expected to focus on such issues as accreditation and college pricing, and to play a key role in shaping President Obama's far-reaching -- and almost certainly controversial -- proposal to create a system to rate colleges on affordability, quality and other matters. Appel will focus more on student financial aid.
Studley, who came to the department from Public Advocates, Inc., a consumer law and advocacy group, has served since 2010 on the National Advisory Committee on Institutional Quality and Integrity, which advises the education secretary on accreditation issues.
The job of deputy under secretary -- which does not require Senate confirmation -- has come to be defined by its first occupant, Robert Shireman, who led the Obama administration's first-term efforts to overhaul the student loan program and aggressively regulate vocational colleges. Education Secretary Arne Duncan created the job for Shireman because he would have been unlikely to have been confirmed, given his highly public criticism of the crumbling but still-powerful student loan industry.
While Studley is unlikely to have faced particularly significant problems being confirmed, just about any executive branch appointee can run into trouble in the current fractious environment in this city, which may explain why she (and Appel) are getting this title rather than being appointed to replace Kanter as under secretary or to fill the job of assistant secretary for postsecondary education, which has been vacant since Eduardo M. Ochoa resigned to return to a college presidency in California more than a year ago. Kanter said last month that she would return to an undefined role in California higher education later this fall.
At Public Advocates, Studley has been a strong voice for low-income and underrepresented Americans, and the organization has been part of a coalition of consumer groups that has criticized for-profit higher education.
At a February 2012 hearing in the California Legislature on state oversight of for-profit education, Studley said that it wasn't enough to have a public policy goal of ensuring access to higher education -- that it was essential to ask "access to what?" as well. "If our goal were to provide low-income neighborhoods and individuals with access to good banking services, we would not count opening more payday lenders as success," she said. "And so when our goal is increasing opportunity through educational attainment, the chance to go to institutions that graduate less than a quarter of their students, or that succeed in placing only a small number of students in secure jobs in the field for which they are trained, does not count as success."
Other comments she made during her testimony at that hearing offer insight into how Studley is likely to view some of the other issues that will be on her plate at the Education Department.
She criticized a provision in California's law overseeing for-profit colleges that automatically exempted from state regulation any institution that had earned regional accreditation. She questioned the wisdom of this approach, given that accreditation, by design with its focus on academic quality, "is not designed to satisfy the state's interests in protecting consumers." And she went further, noting that "[s]ome argue that accreditation in its current form does not adequately fulfill its academic quality function and the state should not rely on it for this purpose either. It is a fair question whether accreditation is rigorous and consistent enough, and California and other states, the U.S. Department of Education and accreditors themselves, are appropriately asking it."
Studley's 2012 comments also offer some insight into why she is likely to view President Obama's college ratings system as crucial for consumer protection and choice.

"When we make decisions about restaurants, hotels or cars, we often look at comparative information," she said. "We use expert and peer reviews to determine which establishments other consumers like best and how much each costs, comparing them across a set of options. If we have this kind of comparative information to choose where to eat, shouldn't students have a similar framework to help them decide whether to invest year of their time, significant amounts of money and their opportunities for the future in a particular educational institution? Unfortunately, the current system fails to provide students with such comparative information."
She is also known as a highly collaborative negotiator who plays well with others -- which could come in handy in trying to bring together what are sure to be disparate perspectives and agendas between the political parties and among higher education leaders, politicians and others.