You have /5 articles left.
Sign up for a free account or log in.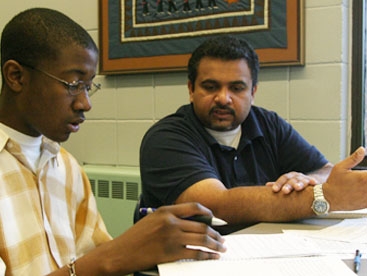 Most community colleges have begun using a suite of expert-approved strategies to get more students to graduation. But those programs are often just window dressing, as relatively few students participate in them.
That's the central finding of a new report from the Center for Community College Student Engagement. And Kay McClenney, the center's director, places blame for the shallow adoption of "high impact" completion practices squarely on colleges and their leaders, rather than on students.
"Requiring students to take part in activities likely to enhance their success is a step community colleges can readily take," McClenney said in a written statement. "They just need to decide to do it."
The study draws from three national surveys that seek to measure student engagement at community colleges that collectively account for 80 percent of the sector's enrollment. One is the center's flagship survey -- the Community College Survey of Student Engagement (CCSSE).
About 18 months ago the center released a report that used the surveys to identify and describe 13 promising approaches to increase student retention and graduation rates at community colleges. The new study, which the center released today, tracks how many students are participating in those projects and whether their participation increases engagement and their odds of graduating.
84 percent of community colleges offer student success courses, according to the report, but only 20 percent of students took one.
The 13 strategies include the use of academic goal-setting, student orientation, tutoring, accelerated remedial education tracks and student success courses (see box for full list). While experts and faculty members might not agree on whether all of the practices work well, there is an emerging body of evidence that they help boost completion rates.
For example, the Aspen Institute College Excellence Program has in recent years developed metrics to rate the performance of community colleges. Every one of the institutions that has made Aspen's top 10 lists has used at least some of these practices, said Josh Wyner, the program's executive director.
"We see a lot of these when we're doing the prize," he said.
High-Impact Practices
Academic goal setting and planning
Orientation
Accelerated or fast-track developmental education
First-year experience
Student success course
Learning community
Experiential learning beyond the classroom
Tutoring
Supplemental instruction
Assessment and placement
Registration before classes begin
Class attendance
Alert and intervention
Those high-performing colleges typically roll out completion programs to large numbers of students, Wyner said. To use the parlance of the day, the colleges "scale" them. But that isn't happening at most colleges.
For example, 84 percent of two-year colleges offer student success courses, which are designed to help new students navigate college and get off to a good start. The courses are particularly helpful to large numbers of lower-income, first-generation college students who attend community college, and who rarely get the support of family members who know the skinny on how college works.
Yet only 20 percent of surveyed students took a success courses during their first term, according to the report.
The other 12 practices showed similar gaps between being offered and being used. Take tutoring, which has obvious benefits to struggling students. Fully 99 percent of the surveyed colleges offer some form of tutoring, but the report found that only 27 percent of students had taken advantage of it during the current academic year.
David Baime, senior vice president for government relations and research for the American Association of Community Colleges, praised the study, which he called rigorous.
"The report is a clear call for community colleges to provide an array of structured experiences and expectations for students to make their success more likely," Baime said via e-mail.
Just Do It
The main reason community colleges can't go big with completion-oriented strategies is money, their leaders say.
"The reality on campuses is that funding limitations and in some cases longstanding practices do impede progress," said Baime.
While money is indeed tight at most community colleges, McClenney doesn't fully buy that explanation.
She points to the Houston Community College System, which requires all new students, and those who transfer in with fewer than 12 credits, to take success courses. Persistence rates for those students improved, according to the study, by 9 percent for one cohort.
Likewise, Kingsborough Community College, part of the City University of New York system, has created learning communities, which are blocks of two or more courses that groups of students take together, that now serve 1,200 students each semester. Only 12 percent of community college students participate in learning communities, which the report identifies as a promising practice that more than half of surveyed institutions offer to some students.
Both of those urban institutions have plenty of fiscal challenges, McClenney said. And if they can make it happen at scale, "you can't tell me you can't do it."
For colleges to ramp up completion-oriented practices, she said they probably have to quit doing something else. That's the eternal challenge in higher education, which can always add programs but struggles to cut them.
"First you have to decide to do it," McClenney said. "Then you have to decide what to stop doing."
For example, the study looked at the impact of encouraging students to work with advisers to set academic goals and create a plan for achieving them. To do that, McClenney said colleges might need to change the role of advisers, many of whom are focused more on the psychology side of counseling than on academic planning.
Wyner agreed that being strategic about cutting back is a key to improving completion. But that requires strong decision-making and planning by colleges leaders, which he said is often lacking at community colleges.
"It's happening in some places, but not enough," said Wyner.
A Common Problem?
Nobody is saying that taking the college completion leap is easy. Just ask Klamath Community College.
The college, which is located in Oregon, recently introduced mandatory advising and orientation and the elimination of late registration for courses, among other initiatives. Its enrollment dipped by 20 percent after those changes were made. That in turn cost the college 7 percent of its annual budget, which is largely enrollment driven.
But that sort of initial pain should pay off in the end, said McClenney and other experts, both for students and institutions.
The report stressed that it's important for colleges to carefully craft their completion strategies. That includes the quality of design and implementation of programs, as well as their scale and intensity.
Baime said many community college leaders feel optimistic that "the ways, if not all the means, to significantly greater student success are at hand."
In some ways the center's report echoed the tough words of an opinion piece Inside Higher Ed ran earlier this week. That article, which an anonymous community college administrator wrote, took the author's college to task for allowing students to sign up late for classes and make other last-minute decisions, like applying for financial aid.
In an interview the administrator, who requested anonymity because her bosses strongly disagree with her opinions, concurred with the report's central tenets.
She said many community colleges fail to do strategic planning very well. And the window-dressing approach to completion isn't rare either, she said, with lots of pilot programs that don't get a full treatment.
"We're piloting ourselves to death and not really thinking about how we do long-term shifts," she said.