You have /5 articles left.
Sign up for a free account or log in.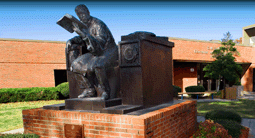 One of the 17 University of North Carolina campuses could stop offering degrees in physics, history and political science.
Elizabeth City State University, a 2,300-student historically black college in northeastern North Carolina, is talking about ending seven undergraduate degree programs because of state funding declines and enrollment shortfalls, said Provost Ali Khan.
The majors are considered "low productive" by UNC's general administration office, Khan said. Elizabeth City is not alone -- about 11 percent of all academic programs in the system have been given the same designation. While many public systems are pushing to eliminate programs without high enrollments, the programs on the chopping block at Elizabeth City are among those many educators say are essential at any undergraduate institution.
North Carolina is of course not alone. Because of lean budgets, colleges across the country are reconsidering what were once the staples of an American higher education. Physics programs are being felled, for instance.
At Elizabeth City, Khan said the university "is turning to cost efficiency and cost effectiveness measures" to cope with its financial situation. In one sign of those troubles, Moody's Investors Service put Elizabeth City on a negative credit outlook because of a 26 percent decline in full-time student enrollment since fall 2010 and "a longstanding history of deficit operations."
The potential that a historically black college could cut its history program is particularly alarming to national education leaders. Carol Geary Schneider, the president of the Association of American Colleges and Universities, said the proposed cuts were "shocking and potentially debilitating" but she was especially concerned that an HBCU would deplete its capacity to teach history.
"Nothing is more fundamental than history to students' understanding of their roles and responsibilities as citizens of this diverse and still decidedly unequal democracy," she said in an email Monday night.
"Cutting out history means cutting out both memory and hope."
James Grossman, executive director of the American Historical Association, called the possible cut to history "ironically tragic."
"Institutions often, when they face budgetary difficulty, think about programs to cut," Grossman said. "I think in this case, especially, it seems troubling and tragic. Elizabeth City State University is a historically black university – it has the word 'historically' in its name, which tells you part of its identity has to do with its sense of itself in a historical context."
Elizabeth City was founded a quarter-century after the Civil War for the purpose of "teaching and training teachers of the colored race to teach in the common schools of North Carolina."
"We're talking about a university whose primary mission has been the education of African-American Southerners and to say to those students and to their parents and to the community that history is not important is deeply tragic," Grossman said.
Provost Khan said just because a degree program might be "discontinued" does not mean the entire subject evaporates from campus.
"This matter is still very much in the discussion stage as several campus programs have to be involved and multiple levels of approval sought," he said in a statement Monday evening. "While a degree program may be discontinued in the future, some amount of that discipline coursework would still be taught."
Besides seemingly basic subjects like physics and history, Elizabeth City is also reevaluating its degrees in studio art, marine environmental science and industrial technology.
Across North Carolina, programs are being targeted.
About 250 academic programs in the UNC system –  just over a tenth of all the programs being offered across the 17-campus system – have been flagged as "low productive." As of April, officials were planning to discontinue 25 programs and were planning to shore up 22 flagged programs by combining them with other programs. UNC campuses are looking to increase enrollment in 134 flagged programs in order to ensure their survival. There are also 44 programs that are being continued despite their low productivity because they have been deemed vital for some reason.