You have /5 articles left.
Sign up for a free account or log in.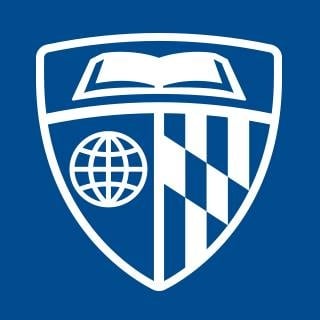 Johns Hopkins University is credited by many with bringing the research institution model to the United States, and today it remains a leader in graduate education and research. So a new strategic plan with major implications for graduate education, including shrinking enrollments, has graduate students there up in arms, and hundreds have requested in a formal statement that the university hold off on the plan.
"In my view, this plan undermines the foundation of Johns Hopkins — its commitment to research," Amy Sheeran, a graduate student in Spanish and statement contributor, said via email. "A robust graduate community is essential to a research institution, and, given the information that's been released so far, I think this plan could have serious negative consequences for our graduate programs."
Last month, Johns Hopkins released a "draft" of its Strategic Planning Final Report for the Krieger School of Arts and Sciences to graduate students, many of whom met it with immediate criticism. The plan proposes increasing funding packages for students to $30,000 a year for five years, including a summer stipend, from about $22,000, to "compete against our wealthier rivals." But the plan also proposes cutting enrollment across departments by about 25 percent, over a period of five years. Students starting next fall would be funded according to the plan; current students' funding levels would increase significantly – by about $5,000 next year – but they would still receive smaller packages than their incoming colleagues.
The plan also emphasizes hiring junior faculty to replace retiring senior faculty – what it calls "leaning junior" – and advocates for a greater faculty emphasis on teaching undergraduate courses. Traditionally, Hopkins has hired many senior professors who already have made research and graduate education contributions to their fields. To compensate for fewer graduate students available to teach undergraduate course discussion sections, Hopkins plans to hire more teaching assistants with master's degrees. (Note: This sentence has been updated from an earlier version to reflect that teaching assistants will teach discussion sections.)
So far, departments have the option of "opting in" to the plan, or waiting to study its effects.
William Egginton, vice dean for graduate education, said in an email interview that the plan would makes the university's programs "financially competitive with peers so that we are assured that graduate students choosing between Johns Hopkins and peer institutions can make those decisions based solely on the appropriate academic fit, without the complicating factor of lower stipends." Reduced time-to-degree is another possible benefit (the school's average course of study for a doctorate is eight years), and the move will "raise our yield," based on the experiences of other institutions that have undertaken similar initiatives, he added.
But many graduate students disagree. Citing practical and ethical concerns with details of the plan, more than 275 graduate students in dozens of departments objected in a letter sent last week to administrators. Another student in the Krieger School who was involved in drafting the document, but did not want to be identified by name, said it has received no formal response.
The student said a "critical mass" of graduate students is needed for meaningful work and discussions to take place, and cutting some smaller departments by 25 percent would effectively "kill" them. Moreover, the changes to funding packages would make for a large disparity in finances between new and continuing graduate students.
He also cited concerns about the increased "adjunctification" of undergraduate education outlined in the plan and its focus on junior faculty, and said that faculty chairs also have requested a one-year moratorium on the plan. That could not immediately be confirmed.
Faculty members of Krieger's Academic Council did not immediately return requests for comment.
Of faculty concerns, Egginton said: "Faculty were engaged in planning these reforms from the very beginning. A 12-member advisory board on budget and strategic planning, drawn from all divisions in the arts and sciences, reviewed the strategic plan and recommended the adoption of these measures. However, there is also concern, especially about the prospect of reducing the size of the graduate cohort. Most agree strongly that higher stipends are desirable."
He said cuts to graduate student enrollment would not result in faculty cuts, and that the faculty is in fact growing.
The plan has been in the works for well over a year, and the draft cites informal planning going back much further. Faculty were asked to comment on plan via an online forum through the fall, and a draft was released to graduate students in mid-November.
In an emailed statement, co-chairs of the Graduate Representative Organization (which didn't draft the statement), Dominik Gothe and Alan Liu, both graduate students in the department of physics and astronomy, said: "Given the complexity of the strategic plan and the disproportionate way in which it affects certain populations of graduate students, the GRO is still gathering information in order to provide a comprehensive statement."
Some graduate students have raised concerns that the administration was less than transparent in its process, and purposely delayed releasing the plan to general student body. Several graduate students described "crashing" what was to be a GRO-only meeting with Egginton in November to find out more information about the plan after news of it spread earlier in the month. A third graduate student, who did not want to be identified by name, said that the roll-out of the plan doesn't bode well for its future. Beyond any specific details, he said, the lack of clear mechanism for feedback with the administration and overall lack of information about the plan, despite its long history, has created an "atmosphere of suspicion and fear."
Sheeran said: "One of the main reasons I oppose the plan concerns the process. Before it can be implemented, I think all the affected groups — faculty, graduate students, undergrads — need to be fully involved in the conversation. That hasn't happened so far, but many graduate students are trying to open a dialogue, and we're hopeful about the response from the dean's office."
Egginton denied those accusations, adding that he meets regularly with the GRO and that graduate students frequently raise funding packages as a primary concern.
"There is no truth to the claim that we were attempting to hide the documents from anyone," he said. "When the strategic planning process was complete, we released the documents to the entire campus and invited comments."
The vice dean added: "We recognize the legitimacy of students' concerns and have tried to address them, both by significantly closing the gap between stipend levels and by allowing departments to opt in or out of the new plan. Those departments choosing to wait and further study the ramifications of the graduate stipend reform will be permitted to do so, and we will support them in that consideration. Stipend increases coupled with cohort reductions may not be right for every department."