You have /5 articles left.
Sign up for a free account or log in.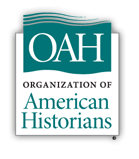 The Organization of American Historians announced Tuesday that it opposes requirements -- being embraced by some universities -- that all doctoral dissertations be shared online.
"The OAH Executive Board strongly supports the right of authors to make their own decisions about the manner in which their doctoral dissertations will be published and circulated," says the new association policy. "The board urges history departments and graduate school administrations to support that right without qualification, understanding that embargoed dissertations will be available for public consultation upon the expiration of the designated embargo period."
The statement is largely similar to one issued -- to a mixed reaction -- by the American Historical Association in July. That statement called on history departments and university libraries to allow students to place embargoes on the online versions of Ph.D. dissertations in the field for up to six years. Both associations say that they issued their policies to protect graduate students, who may want to turn their dissertations into books, from the policies of some publishers that will not consider a work that has been made available to all online. (The two history associations have some overlapping membership: The AHA is for all American scholars of history, regardless of the region they study; the OAH is for all who study American history, regardless of where the scholars live.)
The issue of embargoes has been controversial. When the AHA issued its statement, some applauded it for helping graduate students unsure about what to do when faced with university requirements to share their dissertations.
But many historians and librarians objected, and said that many university presses no longer bar work that has appeared online, that good dissertation-based books are almost always substantially revised anyway, and that the open-access movement is one that can help historians. A common criticism was that the discipline's leaders should focus on getting university presses to be open-minded about publishing work that has been made available in some form online, not trying to get universities to defend such policies.
Alan M. Kraut, a historian at American University who is president of the OAH board, said that he saw his association's policy as being consistent with that of the AHA, but with a twist. While the AHA specifically endorsed the use of embargoes, he said that the OAH was taking a stand only against forcing new Ph.D.s not to embargo their work. "Our position is that the doctoral candidate chooses," Kraut said.
The policy released Tuesday says: "The OAH Executive Board urges history departments and graduate schools to provide doctoral candidates with ample information about embargo options and procedures at their respective institutions. It further encourages advisers and students to consult with each other about the advantages and disadvantages of embargoing a dissertation, leaving the final decision entirely to the individual student."
Critics of the AHA policy cited a study published in the journal College & Research Libraries that explored the question of whether journal and book publishers are hesitant to accept work based on digitally available dissertations. The study found that while there are indeed publishers who have the attitudes feared by the AHA, many do not. The abstract of the article states: "The findings indicate that manuscripts that are revisions of openly accessible ETDs [electronic theses and dissertations] are always welcome for submission or considered on a case-by-case basis by 82.8 percent of journal editors and 53.7 percent of university press directors polled."
Kraut said that the OAH's leaders believe that, contrary to what the critics say, the threat of lost publishing opportunities is real. "I think that the system that people are saying is dead is in fact not. I think the memorial service is premature. Our position is that in fact universities in many fields in the humanities and social sciences continue to require a published book, and sometimes there's difficulty in publishing something that has already had access to it."
He also questioned whether it was realistic to expect university presses to change their practices or business models. "University presses' argument is that their economic base is often very vulnerable, very fragile," Kraut said. "They perhaps can't afford to make those kinds of decisions."
Fundamentally, Kraut said that the important principle for the OAH to defend was the ownership of the dissertation by its author. "This is a work product and it should be up to the individual who created that product how it should be circulated," he said. "Don't you think it's only fair that they should have the first option and controlling the circulation of what they created?"
'Two Interests Here, Not Just One'
At least some of those who were critical this summer of the AHA policy have concerns about the OAH statement as well.
Peter Suber, director of the Harvard University Office for Scholarly Communication, stressed that he was speaking only for himself and not for Harvard, but he said that the OAH was taking too narrow a view.
"I agree with the OAH that embargoes should be permissible, and I agree that embargoes should be long enough to meet student needs," he said via email. "But I'm disappointed that the OAH doesn't recommend that embargoes should be minimal, or no longer than necessary to meet student needs. The OAH seems to think that excess embargoes cause no harm. But needlessly long embargoes needlessly restrict access to valuable new research. There are two interests here, not just one -- advancing research in the field and advancing the careers of individual researchers. The task is to advance both interests as far as we can, not to pick one and advance it at the expense of the other."
Trevor Owens, a digital archivist at the Library of Congress and a doctoral candidate at George Mason University who blogged critically of the AHA statement, said via email that he agreed with the idea that doctoral students should control their work, and he said that he appreciated that the OAH statement "doesn't have some of the reactionary impulses that came through in the AHA statement about how history is now and will continue to be a book-based discipline."
But he said that the OAH could have defended the rights of new Ph.D.s while also supporting open access. "Many institutions (like GMU where I'm currently finishing my doctorate) allow doctoral candidates to opt out of open access for their dissertation," he said. "I think this is ideal. Make the defaults work to nudge students toward open access while still allowing students to jump through a hoop or two to limit the circulation of their work."
The larger problem he said he has with the OAH and AHA statements is that they align historians with preserving the status quo, which has a lot of problems, rather than trying for a better approach to scholarship and to academic careers. The push for open access is coming from "an amazing group of folks in university libraries. Historians would do well to be spending their time being their allies instead of working to try and stifle the circulation of history dissertations."
Added Owens: "At the end of the day, focusing attention on how to sustain a broken system whereby book publishers largely make or break the tenure cases of the small number of history Ph.D.s who make it into a small number of tenure track faculty positions seems like a poorly placed effort right now. We should be advocating that the history Ph.D. is a versatile and relevant degree for leaders in a range of leadership roles and I don't see how these statements help to contribute to that."