You have /5 articles left.
Sign up for a free account or log in.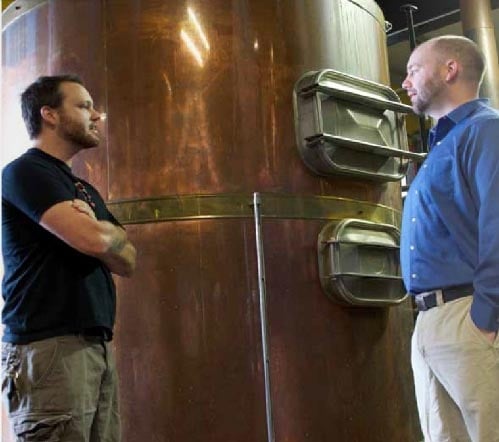 ASHEVILLE, N.C. -- People began setting up tents on campus here the night before registration opened for a new academic program at Asheville-Buncombe Technical Community College. Campus security officers made the wannabe students leave. But many in the crowd just got in their cars and started circling the surrounding parking lots.
The next morning it took all of 20 minutes to fill the 24 slots of the Craft Beverage Institute of the Southeast's inaugural class. That day last June was less than 10 months after a college administrator first pitched the idea for a two-year associate of applied science degree in brewing, distillation and fermentation.
The two-year degree program may be the first of its kind, at least in this United States. And Asheville, which has held the title "Beer City U.S.A.," is an appropriate place for it.
The small Appalachian city is home to more than 15 breweries, many of them new. And a few large craft brewers are building regional plants here as well.
Beer dominates the city's nightlife, with brewpubs that range from rustic to ritzy. And a growing number of beer tourists are coming to town to sample the high-end suds.
The burgeoning industry is also creating plenty of jobs. But until now Asheville's breweries, restaurants and distribution facilities have handled the training of their new employees.
A small group of administrators at AB Tech and at two other North Carolina community colleges recognized the unmet need. They moved fast to create the new degree, working closely with breweries and their peers in the state's community college system.
The result is three "stackable" degree paths for students, which allow them to specialize across institutional boundaries. The state and a regional accreditor gave green lights to all three programs.
AB Tech, Blue Ridge Community College and Rockingham Community College will have their hands full trying to meet the work force needs of North Carolina's craft beer explosion.
"The potential market is massive," said Scott Adams, director of AB Tech's new institute.
Three Pathways
Brewing and culinary training will be AB Tech's focus. That means the hard science and microbiology grounding necessary to brew, as well as expertise in marketing and business management, where most of the jobs are. The college hired a master brewer, Jeff Irvin, who has a decade of experience in the industry. AB Tech also forked up the money to build its own small brewery.
"We're all going to learn to brew," said Greg Hill, a member of the first class.
However, the 35-year-old Hill, who has experience in sales, plans to work on the business side.
The relatively rural Rockingham, which is 190 miles from AB Tech, is where students can learn about the agricultural components of brewing. Beer begins with the cultivation of hops and malted grains. And buying local is preferred by those in the craft-brew scene, so the demand for North Carolina-grown grains is increasing.
Blue Ridge Community College is taking on the industrial – or mechatronics – piece of brewing. The college, which is about 30 miles south of here, will train students in the equipment, packaging and maintenance experience necessary to run a brewing facility.
They don't have to look far to find one. Oskar Blues, a Colorado-based brewer, in 2012 opened its East Coast brewery in an industrial park in Brevard, one mile from a Blue Ridge campus. The facility produced 50,000 barrels (1.5 million gallons) of beer in its first year.
Sierra Nevada, a major California-based craft brewing company, is also building a brewery near the college. And New Belgium, which is headquartered in Colorado, is currently building a $150-million brewing facility in Asheville.
Blue Ridge, like AB Tech, offers popular continuing education courses in brewing. Those courses were developed in collaboration with Oskar Blues.
"They were able to hire many of our students," said Chris English, dean for applied technologies at Blue Ridge.
The creation of a degree program and certificates was a natural next step.
Experts praised the three community colleges for pouncing on a work force development need, and doing it in a smart, collaborative way.
Mary Alice McCarthy is a senior policy analyst at the New America Foundation who previously worked at the U.S. Department of Education and served as a liaison to the Labor Department. She said the North Carolina colleges did an impressive amount of labor-market research as they developed the partnership.
"This is exactly the kind of responsiveness to the local economy that you want to see," she said. "This is where community colleges can add so much value."
Community colleges aren't the only ones looking to tap into the booming industry. This week the Culinary Institute of America announced it had joined with Brooklyn Brewery to develop a small brewery at the college's Hyde Park, N.Y. campus. The brewery's operation will be incorporated into the curriculum of the institute's degree programs.
'Ride That Wave'
It was no easy task to create the new brewing programs, particularly on such a short timeline. And some academics around the two-year system weren't sold at first.
"You want to make booze? Are you crazy?" was a refrain Adams said he heard often. His response was: "This is science."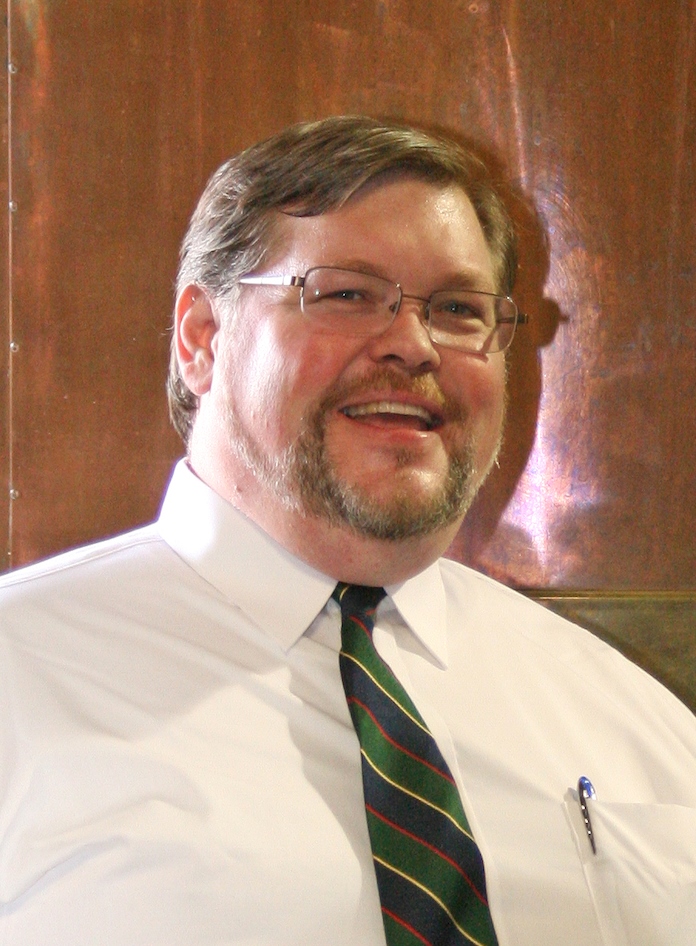 Adams and others were able to make the case that brewing is a serious STEM field. They also did their homework to prove that nothing like the two-year degrees they wanted to create currently exists.
The University of California at Davis offers a wide range of brewing courses through its extension program, including a master brewers certificate (which Irvin holds). And the Siebel Institute of Technology, located in Chicago, has been a technical school for brewers since the 19th Century. The for-profit does not offer degrees, however.
Canada's Niagara College, however, has a successful two-year degree program for brewmasters and brewery operations managers. As they mulled options for tapping into the brewing industry, Adams and Sheila A. Tillman, AB Tech's associate dean for hospitality education, traveled to Ontario to study the program. They liked what they saw.
Around the same time, English visited UC-Davis and Sierra Nevada's headquarters. And administrators from Rockingham were talking to officials from MillerCoors, the mega-brewer that operates in a nearby county.
The three colleges got together to discuss what they'd learned, with Rockingham taking the lead at first.
"Our notes matched," said English.
They worked quickly to create degree and certificate programs that complement, rather than duplicate, each other.
"We each realized that this is a huge industry," Adams said. "So we each specialized."
It helped that North Carolina's community college system had recently completed a major curriculum shift around green jobs. That systemwide project resulted in stackable pathways, beginning with short-term certificates and culminating in graduate degrees from four-year institutions.
English said he and other administrators and faculty members drew from the experience of the green jobs project as they designed the new brewing pathways.
Stackable credentials' selling point is that they help students come in and out of higher education as needed, without losing credits or having to retake courses.
That's the approach the three North Carolina community colleges plan to use as their craft programs expand, hopefully adding more certificates along the way. The colleges are also talking to Appalachian State University about a transfer pathway to the university's new bachelor's degree in fermentation science.
Demand is almost certain to grow. English said Blue Ridge had a waiting list for its degree program, which currently enrolls 16 students.
The student mix at AB Tech is also evidence of the craft brewing industry's strong draw. All but five of the 24 students already hold a bachelor's degree. Three have master's degrees, and one is a Ph.D.
Geographically, the students hail from all over the country.
"This isn't your typical cohort" at a community college, said Irvin.
The program is getting plenty of notice. And students face good odds of landing a job in the industry, perhaps even before they graduate.
Hill moved here from Harrisburg, Pa., to enroll at AB Tech. The former district sales manager is a homebrewer and had been thinking about making the career jump for about eight years.
He liked that the college was offering an applied science degree, because these days brewers are "looking for people who are more educated."
Six weeks into his first semester, Hill applied for a job bartending at Urban Orchard, a cider bar in the city. He was offered a job as an assistant cider maker.
In addition to his studies, Hill works more than 50 hours a week at the cidery. "It's a hectic schedule," Hill said. But he's happy.
Cider may be the craft beverage industry's next big thing. Adams said AB Tech will be ready if it is.
"Our job is going to be to stay up on that," he said, "and ride that wave."