You have /5 articles left.
Sign up for a free account or log in.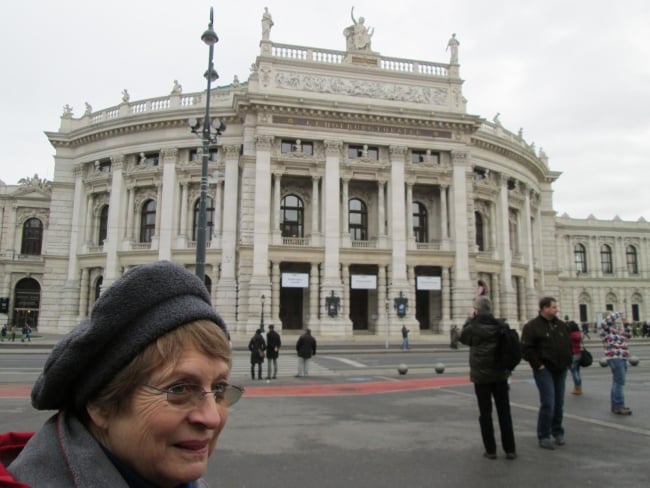 If you could teach one course -- any course -- before the end of your career, what would it be? Many professors might muse on that question in quiet moments, but for those approaching retirement at Carleton College, it's not just hypothetical. For some time, the college has been offering late-career faculty members the opportunity to teach a "dream course" before they leave the lectern behind. 
"We value it as a way to honor faculty who are retiring, to recognize and celebrate the contribution they have made as teachers as well as scholars," said Beverly Nagel, college dean. "It provides an opportunity for a faculty member to teach something special that they have felt they could not otherwise fit into their teaching schedule, or to teach a final section of that course or that off-campus program that is a special part of their legacy as teachers."
The idea appealed to Jim Fisher, emeritus professor of anthropology and Asian studies, who retired in 2009. A "dream course," he said in an email interview, allows a professor to "apply the tools of the trade to something that might not be mainstream in the discipline but is a perfect fit for it anyway."
So Fisher applied his anthropological expertise to something outside the norm but still fundamentally human: laughter. His culminating course, the Anthropology of Humor, was popular among students and continues to be taught at Carleton, a small liberal arts institution in Minnesota. (Fisher co-taught the class with a colleague, to give it a chance at life beyond his retirement.)
"One thing I like about anthropology is that almost anything having to do with human beings (anywhere, any time) qualifies as grist for the anthropologist's mill," Fisher said. "As far as I could tell, everywhere people laugh, but they don't find the same things funny. Hence, it's the perfect anthropological topic: something that in general is universal, but in specifics is not -- like language, among other things."
Nancy Wilkie, a professor of archeology who recently retired after 39 years at Carleton, didn't want to make a new course. She didn't like the idea of creating something that she'd never be able to teach again, and she also was focusing on a book project, she said. But Wilkie told administrators that she did want to teach her Human Evolution course one last time before she retired. Although she'd taught it many times, she said, Wilkie -- like Fisher -- wanted to co-teach it with a colleague to give it a shot at lasting beyond her time at the college.
"It was pretty clear that there wasn't going to be anyone hired to replace me in that part of my [teaching], and I wanted to find a way to keep the course in the curriculum," she said. Wilkie taught the course in 2012 with a geologist colleague. That professor, Bereket Haileab, said he plans to teach the course again soon. (The college also is now in the process of hiring another archeologist.)
That same year, Anne Ulmer, professor of German, didn't opt to teach a course, old or new. Instead, she asked to take her upper-level German students to Vienna one last time on a three-credit winter break trip to study 20th-century Viennese art and literature. The trip had been offered since 2005 as part of a larger yearlong program called Dream and Reality in 20th Century Vienna, but Ulmer sensed that declining participation and a tight budget at Carleton meant the trip no longer would be offered. She was right, but her wish to go one last time was granted. She and her students visited a special exhibition on the artist Gustav Klimt and visited her grandmother's former home, which is now considered a Viennese architectural treasure.
"I was delighted to be able to do that program," she said. "If you can't go over to Austria, the students just lose out immensely for it."
Carleton's web page on faculty retirement says that faculty who have signed a commitment to retire may teach one "culminating" course, to be negotiated with the dean. It may be a special topics course within the faculty member's department or program, or an interdisciplinary or team-taught course. Culminating projects, such as a scholarly or creative work, or some kind of service, also are possible.
Still, the option isn't widely known; it tends to come up in conversations about retirement between Nagel and professors. Ulmer and Wilkie said they believed more professors might take advantage of the culminating course option if they knew more about it (they were both unaware there was any official policy regarding culminating courses before bringing their ideas to the dean).
Nagel said she only formally included the culminating course option as part of the retirement program after becoming dean in 2009, and some faculty members haven't read that program yet. But unofficially, she and her predecessors have been granting -- as she said one retiring faculty member put it -- "swan song" course requests for some time, wherever possible.