You have /5 articles left.
Sign up for a free account or log in.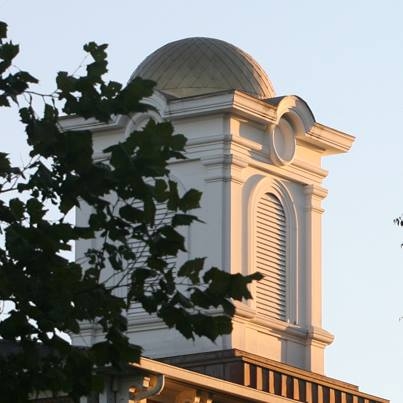 Dramatic cuts at Iowa Wesleyan College have left some faculty members wondering how the institution can remain open.
The college of about 600 undergraduates announced last month it will eliminate 22 of its 52 faculty positions; it has cut 23 staff members and 16 of its 31 academic programs.
College President Steven Titus said the goal of the cuts, which trimmed $3 million from a $20 million operating budget, are to get the college ready to grow. "We think there are opportunities to really move from a small local residential liberal arts college to a more regional institution," Titus said.
Others are less optimistic about what the cuts mean for the future of Iowa Wesleyan, a 171-year-old college in southeast Iowa. 
Maryellen Potts, an English professor who leads the first-year writing program, was told her job will be eliminated. She said faculty have been given no guidance on how to reshape an English department that now has only two faculty members.
"How do you run a college? How do you run a program?" Potts said. "We don't know. And that is troubling, very troubling."
After the faculty layoffs take effect at the end of the year, there will be no math professor on staff.
Potts resigned from the college's accreditation committee, which she chaired, and said she's unclear how the Higher Learning Commission of the North Central Association of Colleges will view the dramatic cuts.
The commission is planning to visit this fall — ahead of schedule — because of issues it had identified at the institution even before the cuts. "The commission is aware of the recent developments at the college," said a commission spokesman, John Hausaman. "We will be conducting a focused visit this fall pertaining to the institution's enrollment and finances."
Several faculty members who were contacted declined to comment publicly, but Potts appears to represent some number of faculty who are worried about whether the institution can take care of the students it has. Of particular concern may be the 50 or so students said to be enrolled in the programs that are being cut.
Titus said the relatively small number of students affected by the cuts shows why they were made: only 52 students were enrolled in the 16 programs that were cut. So, that half of the college's majors enrolled only 5 percent of the college's students.
"What anyone needs to understand is, do we have right the programs in place that are really serving the region?" he said.
Because the faculty layoffs don't take effect until the end of this calendar year, he thinks the college still has time to find a way to graduate them in their major.
"I think we will be able to phase this in a fairly elegant way," Titus said.
He said the college is still working on figuring out how to make sure students receive their core curriculum. Not only do the cuts affect math, history, music, secondary education and English professors, but the college had already eliminated its math major and chemistry majors before Titus arrived, he said.
But there are also concerns about the programs that do remain.
"How do you run nursing when math has been cut?" Potts said.
Iowa Wesleyan is far from alone, but it is trying to regroup at a time when many private colleges without large endowments or national name recognition are struggling to attract students, and many experts say that it is particularly challenging for colleges without 1,000 students to support the range of programs needed to attract new students.
Titus said the college is working on a plan for the core curriculum and may bring in adjuncts to teach, for instance, math.
Some faculty privately wonder if the students appreciate what is happening at the institution — whether the true gravity of the cuts are understood.
Iowa Wesleyan is one of the 10 largest employers in its hometown of Mount Pleasant, said Kiley Miller, the executive vice president of the town's Chamber of Commerce who used to work in the college's development office. He said Titus briefed the chamber's board about changes. Miller said the new focus could help meet some work force preparation needs in the area.
"To my mind, everyone recognizes that this is a very trying and painful time, but also change was needed," he said.
Kent John Chabotar, the president of Guilford College in North Carolina, said colleges attempting what Iowa Wesleyan is doing can find success if they focus on majors that enroll more students and do a good job of selling those programs.
"The only way you have a regional reach is to have majors that have regional reach," he said. "You're not going to do that with a classic curriculum."
Chabotar said National Association of Independent Colleges and Universities has figures showing there are more than 100 colleges with less than 200 students, though many are niche institutions, like art institutes.
Even without departments for math or the hard sciences, colleges can find a way to deliver general education courses, he said. "If you're down to trying to really focus your program on those things you think have the highest enrollment potential you can organize things around those programs and get the gen ed to get those requirements, but you don't need whole programs or departments," he said.
Barmak Nassirian, the director of federal relations and policy analysis at the American Association of State Colleges and Universities, said accrediting agencies that oversee colleges that have made such dramatic cuts might want to change their tactics to help colleges limit collateral damage if they go under.
"What they often confront is complete fait accompli, that the die is cast by the time the accreditor comes in," he said. "There is no such thing as a soft landing, particularly for the students who get caught in the death knell of troubled institutions – and I'm not talking about Iowa Wesleyan or anyone – but in general."
Titus's No. 2 at the institution has also drawn some attention. Richard McCallum, the vice president for academic affairs, was fired as president of Dickinson State University in North Dakota after his administration tried to inflate the university's enrollment. McCallum did not return a call seeking comment. Titus said McCallum's past was "absolutely immaterial and irrelevant to what is going on at Iowa Wesleyan." He said McCallum is a man of "enormous integrity."
Titus was the subject of a no-confidence vote from faculty in a past job, when he was president at Midland Lutheran College. He said the vote came on his way out after a restructuring job that helped save the college, which is now known as Midland University. That effort also involved cutting programs.
He said the cuts at Iowa Wesleyan were like those are other small private colleges, which are suffering through a similar set of issues: parents with less money to pay, fixed costs, a shrinking population of high school graduates and students more interested in career-oriented programs that haven't been the bread and butter of private liberal arts colleges.
"Right now, some of the things we're doing are quite aggressive, perhaps more aggressive than what has been done in the past," Titus said. "But that's one of the things I think the board is looking for, so the context is different than it was five, six, seven years ago."