The 2014 Academic Tournament, Women's Edition
Who would win the NCAA women's basketball tournament if the games were decided by the teams' classroom performance? Inside Higher Ed has the answer.
It's the third anniversary of Inside Higher Ed's women's edition of the March Madness academic bracket, and our victor from last year returns with another perfect Academic Progress Rate. But will that be enough to take the trophy?
Probably not in the National Collegiate Athletic Association's Division I women's basketball tournament.
But in our Academic Performance Tournament, miracles happen all the time. Teams advance based on their APR -- the NCAA's multiyear measure of a team's classroom progress.
In the event of a tie, we turn to the NCAA's Graduation Success Rate, which measures the proportion of athletes on track to graduate within six years. After that, the final tiebreaker is the Federal Graduation Rate, a government measure of degree-holders that uses a slightly different formula.
Click below to see who wins the women's tournament, academic style. (If you missed the men's bracket, check it out here.)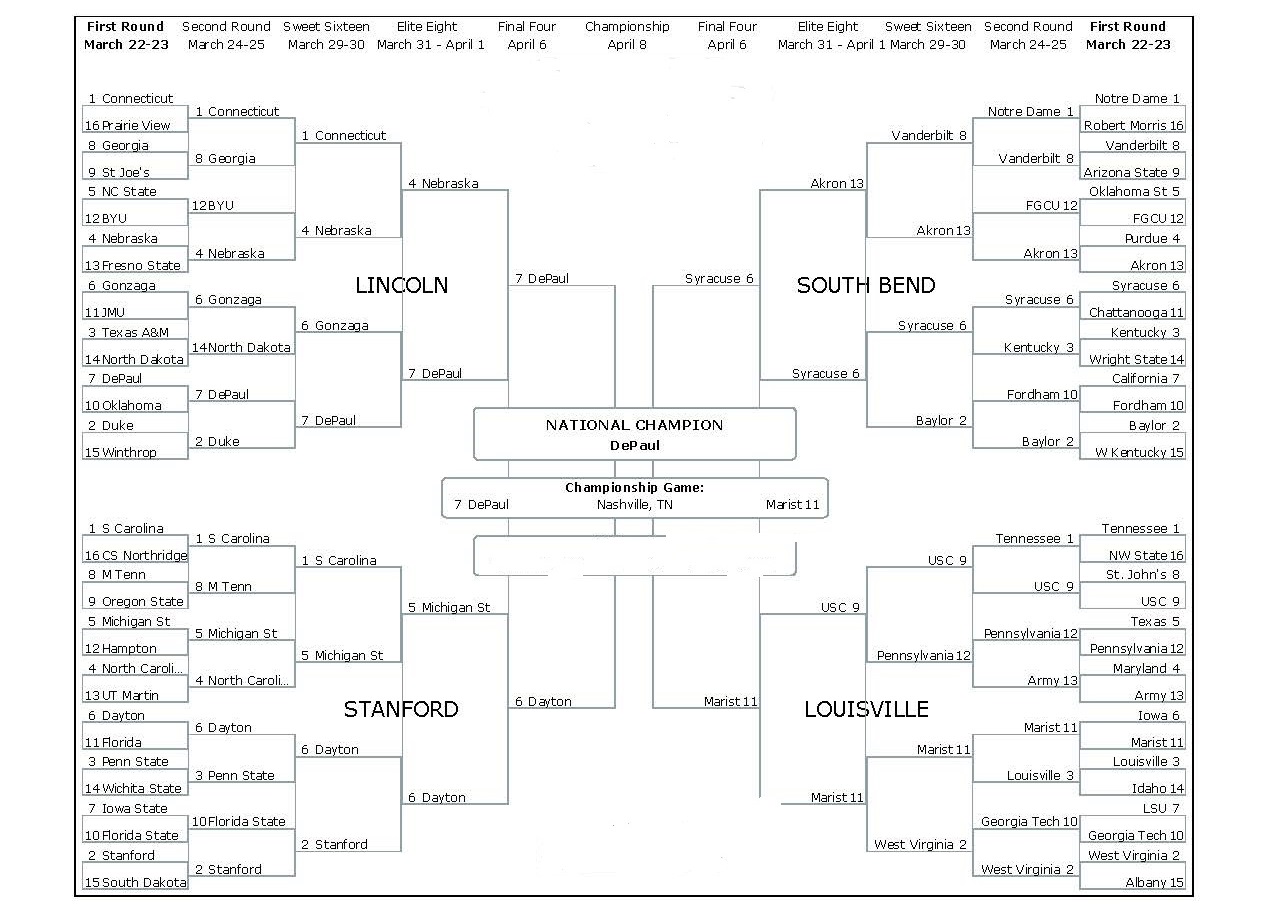 Doug Lederman contributed to this article.
Today's News from Inside Higher Ed
Inside Higher Ed's Quick Takes
What Others Are Reading
Past:
Day
Week
Month
Year