The 2014 Academic Tournament, Women's Edition
It's the third anniversary of Inside Higher Ed's women's edition of the March Madness academic bracket, and our victor from last year returns with another perfect Academic Progress Rate. But will that be enough to take the trophy?
Probably not in the National Collegiate Athletic Association's Division I women's basketball tournament.
But in our Academic Performance Tournament, miracles happen all the time. Teams advance based on their APR -- the NCAA's multiyear measure of a team's classroom progress.
In the event of a tie, we turn to the NCAA's Graduation Success Rate, which measures the proportion of athletes on track to graduate within six years. After that, the final tiebreaker is the Federal Graduation Rate, a government measure of degree-holders that uses a slightly different formula.
Click below to see who wins the women's tournament, academic style. (If you missed the men's bracket, check it out here.)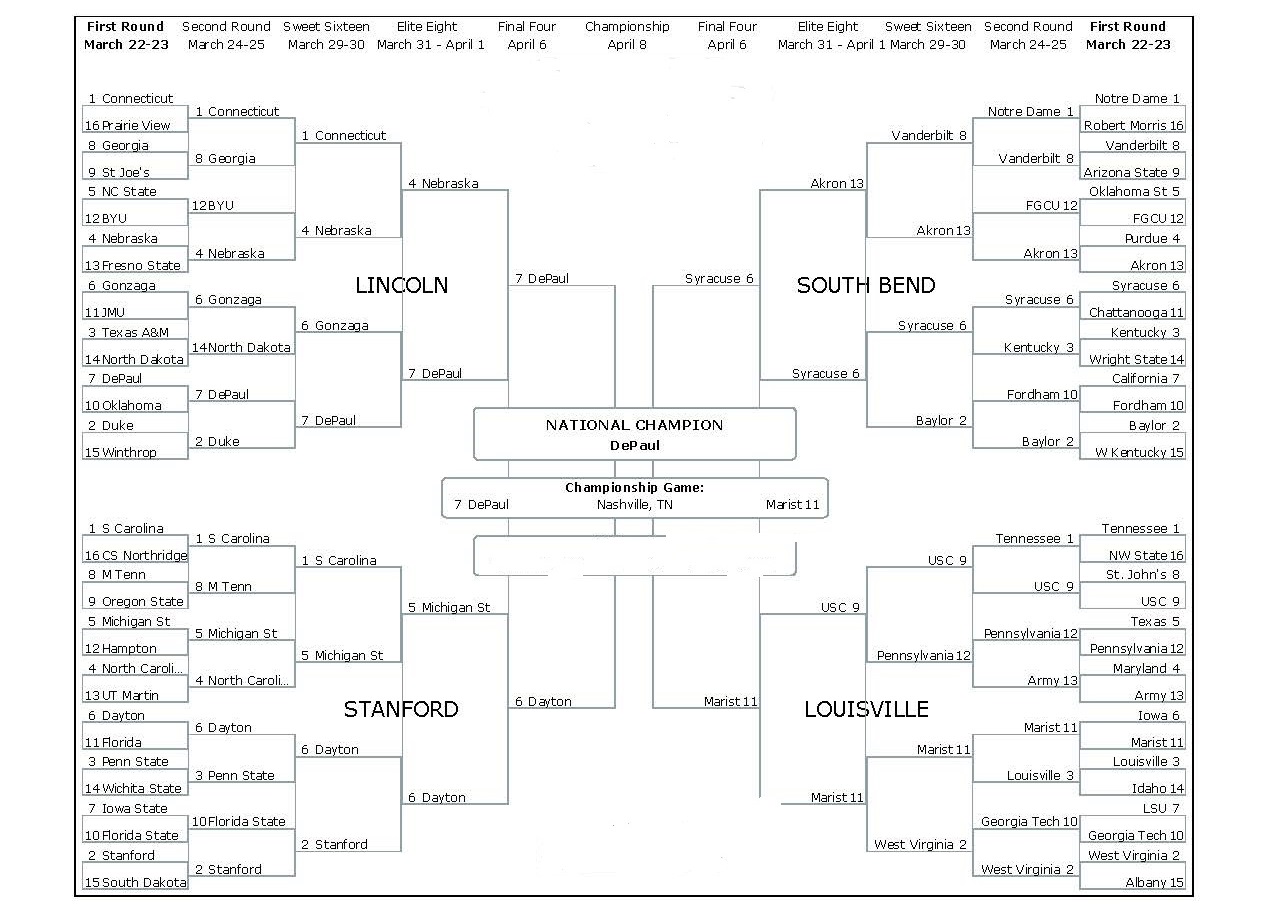 Doug Lederman contributed to this article.
Topics
Related Jobs
REDEFINE THE POSSIBLE At Sacramento State, the goals and dreams that 28,000 students bring with them are just the beginning. Here, those aspirations...
As an outstanding comprehensive metropolitan university located 15 miles southeast of downtown Atlanta, Clayton State University has come a long way...
Most:
Past:
Day
Week
Month
Year