The 2014 Academic Performance Tournament
(Note: Due to an editing error, several teams' Academic Progress Rates were incorrect in the original version of the bracket, resulting in significant errors in the outcomes. A corrected bracket is below. Inside Higher Ed regrets the errors -- and apologizes especially to the University of Kansas, which emerges the winner based on its perfect Academic Progress Rate score. It tops the University of Texas at Austin, which also had a perfect APR.)
It's that time of year again, when the best of the best face off in front of thousands upon thousands of spectators, when office pools make enemies of friends and when March Madness sweeps the nation.
Of course, that's not really what we're here for; in this ninth iteration of Inside Higher Ed's annual academic tournament, the bragging rights go to the fans whose team dominates in the classroom, not on the court.
While the academic tournament has at times been surprisingly accurate in predicting March Madness victors, last year's tournament threw us for a loop. Academic tournament winner Belmont University was knocked out of the 2013 National Collegiate Athletic Association Division I men's basketball tournament in the very first round.
So please keep that in mind if you're inclined to base your bracket in your office pool this year on our findings below. (If you're filling out a women's bracket, check back Tuesday to see how women's teams fared in our academic tournament.)
To determine the winners, we look to the Academic Progress Rate, the NCAA's multiyear measure of a team's classroom performance (in this case, from to 2008-12). When two teams tie, as they inevitably do, we turn to the NCAA's Graduation Success Rate, which measures the proportion of athletes on track to graduate within six years.
In the event of a GSR tie, our final determinant is the Federal Graduation Rate, a slightly different formula that the government uses to track graduation rates.
View the bracket below to see who wins the whole thing.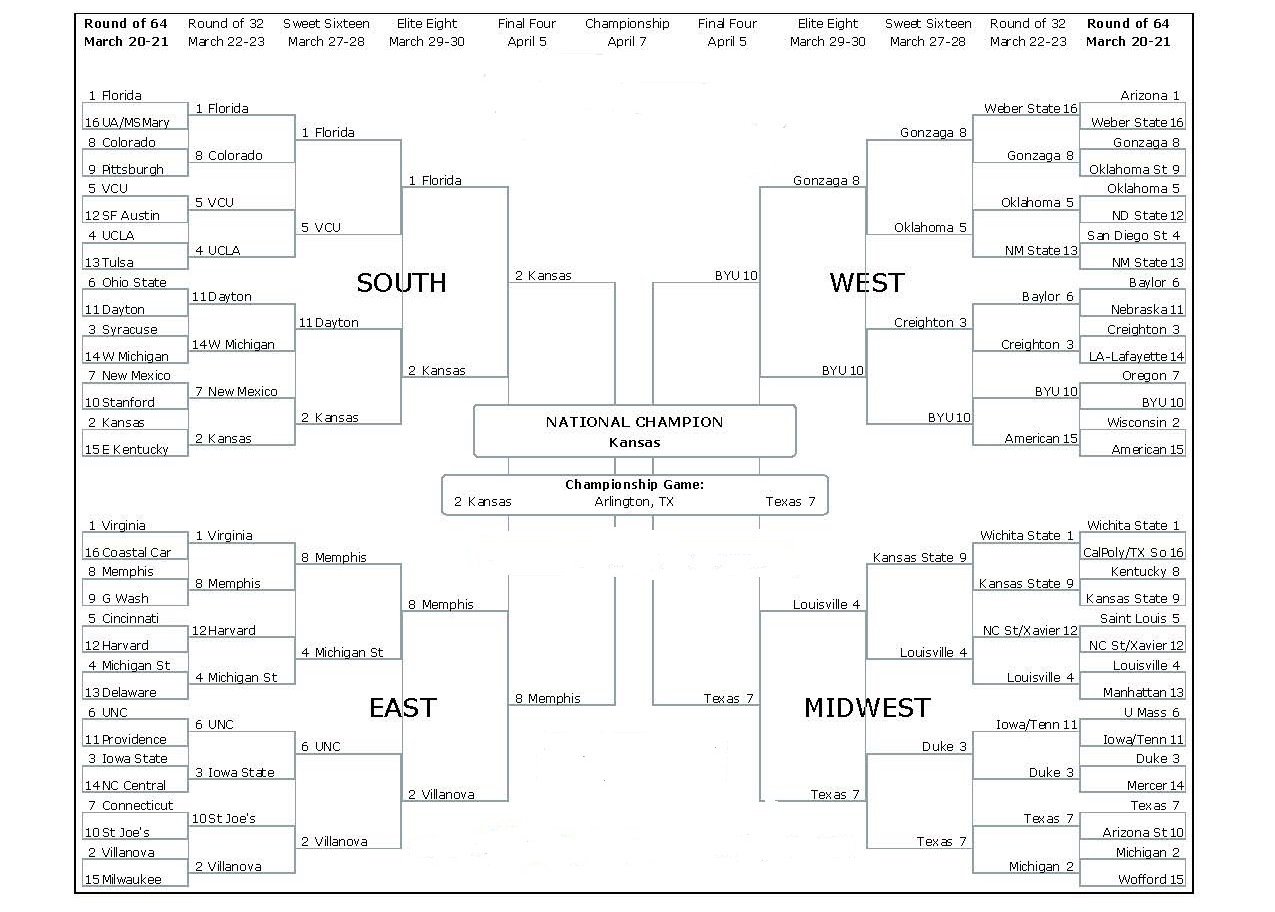 Doug Lederman contributed to this article.
Topics
Related Jobs
Florida Polytechnic University was created by the 2012 Florida legislature to be the state's STEM-focused four-year public university. With a range...
Wilson College is an independent college with a proud history of educating women since 1869 through rigorous study of the liberal arts and sciences...
Most:
Past:
Day
Week
Month
Year