You have /5 articles left.
Sign up for a free account or log in.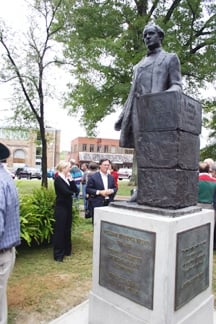 Among evangelical Christian institutions, Bryan College in Dayton, Tenn., is relatively conservative. Its motto is "Christ above all," and the college was named after William Jennings Bryan, the prosecutor in the 1925 Scopes Trial of a public school teacher accused of teaching evolution. But a recent "clarification" to the college's statement of faith asserting the historicity of Adam and Eve has struck some as too narrow, and reportedly prompted the departures of at least two faculty members. The clarification was also the catalyst for a faculty vote of no confidence in the college president, and students have organized various means of protest around the issue.
College leaders say the institution remains "solid" and that faculty and student concerns reflect the growing pains that religious colleges experience from time to time.
Formerly, Bryan's statement of faith, which all faculty and staff must sign annually, says "that the origin of man was by fiat of God in the act of creation as related in the Book of Genesis; that he was created in the image of God; that he sinned and thereby incurred physical and spiritual death[.]"
In February, the college's Board of Trustees -- backed by President Stephen Livesay -- approved of the following clarification to that part of the statement: "We believe that all humanity is descended from Adam and Eve. They are historical persons created by God in a special formative act, and not from previously existing life forms."
In an email, Livesay, who formerly was a faculty member at Liberty University, said the clarification was necessary "to maintain the historical and current theological position of the college with respect to the origin of man." Those faculty members who don't sign the updated statement for next year will have "rejected" the college's offer of employment, he said.
According to faculty and student accounts, Stephen F. Barnett, professor of natural sciences, and Steve DeGeorge, professor of education, refused to sign the statement with the new interpretation, and their contracts were not renewed. Barnett did not return multiple requests for comment. DeGeorge said that he and another professor had hired a lawyer, and referred to questions to him. The attorney did not immediately respond to a call for comment.
A handful of other faculty members have announced they are leaving next year, but have not linked their departures to the statement.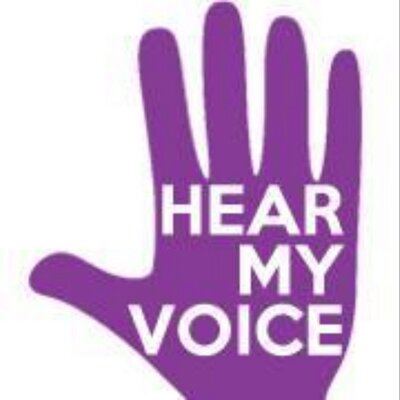 Earlier this winter, citing the updated statement and other concerns about Livesay's presidency, faculty members voted no confidence in his leadership, 30-2.
Kevin Clauson, vice chair of the Bryan faculty, said he voted in the minority, for the president. He said he and most other faculty members actually agree with the clarified stance, but that many of those who voted against the president objected to the timing of the announcement about the statement. Clauson said critics said it gave faculty members who could not sign only a few months to find new positions.
The faculty vice chair said it was "sad" to see faculty members leaving. (He said four faculty members were leaving due to their disagreement with the statement, but declined to name them.) "But the other side of the coin is that if Bryan is going to maintain itself as an evangelical Christian college, it has to make sure that it's doctrine is firm -- that there's no slippage of doctrine."
Other faculty members disagree. Phil Lestmann, professor mathematics and head of Bryan's natural sciences division was not immediately available for an interview Monday, the last day of classes. But he forwarded a list of talking points he used at the faculty meeting preceding the vote of no confidence. Among them were "pretending that a very complex issue is really very simple and straightforward" and "possibly putting the college into too small a scientific or theological box."
The Bryan College Student Government Association has also opposed the clarification, publishing in February an open letter to the Board of Trustees in the student newspaper, the Bryan Triangle.
"We believe that the current motion will alienate faculty, our brothers and sisters in Christ, by requiring them to affirm a negative on an ancillary matter of faith," the letter says. "We believe that the expertise and opinions of faculty have been largely if not entirely disregarded in the making of this decision. We believe that there has not been sufficient counsel sought, as per Proverbs 15:22, of those the college has hired specifically for their breadth of wisdom."
The student letter also questioned the manner in which the clarification was introduced, and the consequences for faculty members who felt they could not sign it. The college's charter says the statement of faith cannot be changed, so some students felt calling the new language a "clarification" was disingenuous at best.
"We believe that though the change has been largely billed as a clarification, professors who came in under the old statement of faith — having made no secret of their theological distinctives — will lose their jobs," it says. "We believe that it is unjust that professors who gained tenure, published research, and served faithfully under this old statement of faith will be either fired or be forced to choose between violating their consciences or providing for their families."
In recent weeks, students have organized in-person and social media campaigns against the clarification. Concerned students wore black armbands and set up "goodbye" tables for students to write notes and express solidarity with departing professors. They post pictures of their efforts and wrote other comments, some highly critical of the college's administration, on Twitter under the hashtag "hearmyvoiceBC." Many students have added to their posts a logo with a purple hand print and the words "Hear my voice."
Many of the comments addressed Livesay's comment in April to a local newspaper, the Times Free Press, saying that faculty-administration relations were "solid."
"Why did Dr L say that Bryan was solid and we were happy just weeks after our petition and the faculty no confidence vote?" Allison Baker, student body president, wrote in a tweet.
Other students said they were saddened by the professors' departures. "I've never really cared what was going on until all these great profs are leaving... That worries me and we deserve answers," one tweeted.
Livesay said "students care a great deal about their school and the faculty who are much more to them than just teachers. When one part of the family hurts, it affects us all."
It's not uncommon for institutions with religious affiliations to require their professors to sign statements of faith. Many member institutions of the Council of Christian Colleges and Universities have such statements, and their contents vary, said Pamela K. Jones, vice president of communications for the organization. The council doesn't track content of those statements, but they run from generic to even more specific than Bryan's. In Illinois, Wheaton College's statement, for example, says, "We believe that God directly created Adam and Eve, the historical parents of the entire human race; and that they were created in His own image, distinct from all other living creatures, and in a state of original righteousness."
Jerry Coyne, professor of ecology and evolution at the University of Chicago, has written extensively about creationism, including on his blog, Why Evolution Is True. He said he'd been following the Bryan case, and saw it as a larger trend among evangelical Christians to assert the historicity of Adam and Eve in a new kind of "Darwin moment," facilitated by DNA and other scientific discoveries challenging the concept of humanity descending from just two individuals.
"It's sort of amazing to see this clash between religion and science all over again, except that this is kind of sad," he said. "As soon as you say something about the historicity of Genesis, science education is compromised."
Coyne added that any kind of statement of faith was an affront to science, since it's rooted in the exploration of new ideas, not swearing "fealty" to any particular belief.
Coyne is a declared atheist, but Bryan's move has raised concerns even among Christian scholars. In an email from Brazil, where he is lecturing on the creationism debate, writer and physicist Karl W. Giberson called the new language "alarming."
"[Religious] colleges should become more accepting of science, not less," he said. "Bryan's stance is quite extreme, requiring faculty to sign on to young earth creationism, which includes the belief that the earth is 10,000 years old."
He continued: "In my opinion, schools like Bryan should lose their accreditation. There should be no government approval of any sort for an institution that forces people to affirm that the earth is 10,000 years old, when we know it is 4.5 billion. It is also unconscionable to expect a scientist who knows the earth is 4.5 billion years old to suddenly start believing it is 10,000. How is that supposed to work?"