You have /5 articles left.
Sign up for a free account or log in.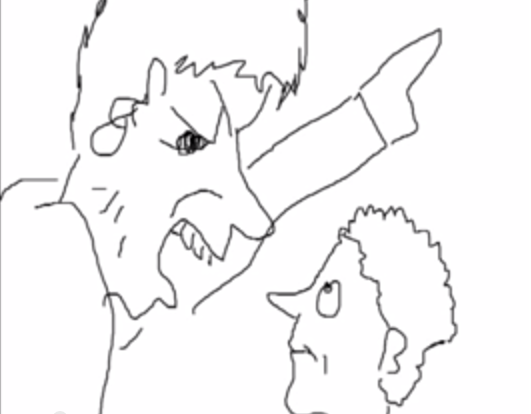 Many professors dislike instructor review websites, saying they attract disgruntled students in particular and thus offer a skewed – but very public – account of their teaching abilities. Others say students aren't always the best judges of teaching ability, and that they tend to rate easier courses and professors more highly than meaningful but challenging ones. But most professors now see being rated on the Internet – good or bad – as an inevitable part of the job.
Sally Vogl-Bauer, a tenured professor of communications at the University of Wisconsin at Whitewater, doesn't dispute that students retain the right to exchange opinions about professors online. But in a civil suit filed in a Wisconsin circuit court, she says that a former student's extensive online commentary about her teaching amounts to defamation -- not protected speech. She says the student, after being dismissed from the university, "engaged in an intentional, malicious and unprivileged campaign" throughout 2013 to besmirch her reputation. She says it resulted in "substantial economic, reputational and emotional injuries," and she's seeking an unspecified amount in damages.
The case raises questions about the line between rating and defaming one's professor, and of what, if any, ethical and legal obligations students have in publicly assessing professors' performance.
In the suit, Vogl-Bauer alleges that her former master's-degree student, Anthony Llewellyn, defamed her on various teaching review and other web sites, including blogs and YouTube. She says he lied in saying that she "degraded," and "verbally attacked" him. He also allegedly lied by saying that Vogl-Bauer called him a "horrible student," deducted points from his grade, and was responsible for his being dismissed by the university.
The suit says Llewellyn made similar, allegedly false statements in a letter to a professional organization, the Eastern Communication Association. The letter also says Vogl-Bauer told the student that men are "sexist," and that she "screamed" and "lashed out" at him, and accused him of plagiarism. Llewellyn in the letter allegedly says that Vogl-Bauer engaged in "unjust and unethical teaching practices" and that she acknowledged all of those behaviors and apologized for them.
Llewellyn also allegedly sent an email to Vogl-Bauer's department colleagues containing similar comments.
Vogl-Bauer did not respond to a request for comment. Her lawyer, Timonthy Edwards, who is also an adjunct professor of law at the University of Wisconsin Law School, in Madison, said his client's case was not about whether or not students can rate their professors online.
"I've taught at the law school for 15 years, and both [Vogl-Bauer] and I get student evaluations every year," Edwards said. "We would never suggest that that right should be taken away from anyone who has criticism for an instructor. But this is completely different."
Edwards continued: "When somebody goes onto the Internet because they've gotten a bad grade or result they don't like, and anonymously posts things to get even or secure revenge, and they do it over and over again intentionally, that's not protected speech. You can't do that, no matter who you are or where you are."
 
Anonymously on numerous websites, Llewellyn allegedly has offered warnings about Vogl-Bauer. An animated YouTube video and accompanying written commentary referring to the lawsuit, called "Sally Vogl Bauer's Garbage," says that Vogl Bauer's book is "garbage" and that she is a "disgrace." The video, posted anonymously, says: "I have a learning disability and Sally took every opportunity she could to degrade, demean, patronize and verbally attack me when she got me in her private [sic]." The narrator says Vogl Bauer "incessantly" asked him "where and how" he got his college degree and what he was doing in the program.
In a blog called Sally Vogl-Bauer's Unprofessionalism (a college professor's inappropriateness), someone using the name Barry Grunder wrote: "How do you handle an unprofessional college professor? What do you do when their behavior is condescending, degrading, and unprofessional, combined with unreasoned, unjust grading? I had my first lesson in this department in the master's degree program at UW-Whitewater with professor Sally Vogl-Bauer."
Similar blogs containing details about the case and lawsuit include those dedicated to warning students about Edwards and the university. Grunder says that he is being "harassed" by Edwards and that the university's grade appeal system favors professors over students. Grunder also notes that he is black, and that Vogl Bauer is white, as are the majority of the students at UW-Whitewater.
A university spokesman did not respond to request for comment about the case.
The author of the "Barry Grunder" posts did not immediately respond to request for comment. Llewellyn could not immediately be reached for comment.
Edwards said Vogl-Bauer sued Llewellyn as a last resort, following several earlier requests that he remove the objectionable online comments. Edwards said he doesn't foresee involving any of the third-party platforms Llewellyn allegedly has used to complain about Vogl-Bauer in the suit. It's Llewellyn's responsibility, even as a student, to follow the law, he said.
At RateMyProfessors.com, most of the reviews for Vogl-Bauer are positive, and one critical review does not appear to be defamatory. It's unclear whether Llewellyn tried to post there, since commenters are anonymous. Edwards said that site in particular observes professors' requests to take down defamatory comments. According to guidelines posted on the site, users are limited to one comment, and asked to keep their comments "honest" and pertaining to professors' teaching abilities. It says that derogatory comments and those saying a professor has shown bias against a student or groups of students, among other "don'ts," may be removed from the site.
Via email, Robert O'Neil, former president of the University of Virginia and law professor, and author of Academic Freedom in the Wired World: Political Extremism, Corporate Power, and the University, said it is extremely rare in his experience for a professor to sue a student. But "the abstract possibility exists that a professor could seek such legal redress under extraordinary circumstances -- despite the obviously enhanced and protected relationship which, for example, would entitle the student to be free of gratuitous epithets or personal accusations, especially in the classroom."