You have /5 articles left.
Sign up for a free account or log in.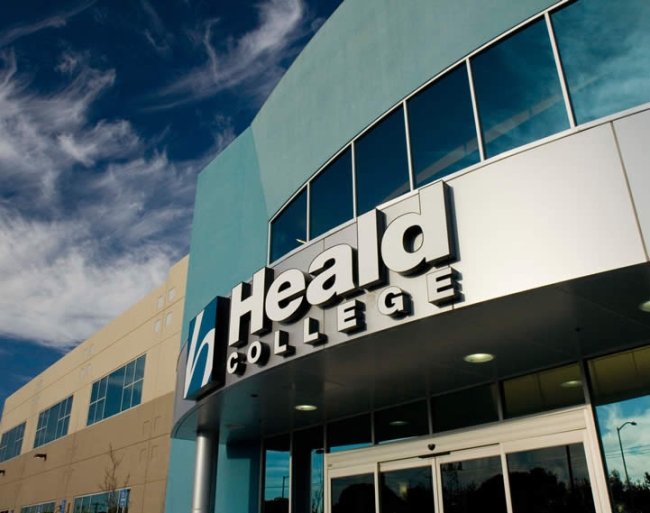 WASHINGTON -- The Obama administration now can claim partial credit for the demise of one of the largest for-profit college chains. And both critics and supporters of the sector expect the federal scrutiny to continue.
"I have no reason to be optimistic about an era of constructive collaboration," said Steve Gunderson, president and CEO of the Association of Private Sector Colleges and Universities, which is the industry's primary trade group.
He said for-profits are facing a "regulatory assault" by a White House that is "ideologically opposed to this sector."
On Monday the U.S. Department of Education and Corinthian Colleges announced the bare bones of a deal to sell off or close all of the publicly traded for-profit's 107 campuses. In exchange the department freed up $16 million in frozen payments to the company, which owns the Heald College, Everest and WyoTech chains.
The news came four days after the department placed Corinthian on "heightened cash monitoring" status over concerns about the company's allegedly sluggish and incomplete response to a broad range of information requests.
More on This Story

We'll discuss the fate of
Corinthian Colleges and what
it says about federal regulation
of for-profit colleges on This
Week @ Inside Higher Ed, our
new audio newscast. Click here
to receive an email alert when
the program is published
tomorrow. Or find out more
about This Week here.
A department spokeswoman said 454 institutions were operating under that sanction as of March. But Corinthian's status came with an additional wrinkle -- the department included a 21-day delay on all payments to the company for federal aid programs. That penalty, which sources said was unique in recent history, meant Corinthian faced bankruptcy within days.
Intensive negotiations followed, as officials from both sides sought to prevent 72,000 students and 12,000 employees from being locked out by the end of this week.
Some of the more vociferous critics of for-profits bashed the resulting agreement, calling it a government "bailout" for a corrupt company. But Corinthian is shutting down despite the temporary reprieve. And most observers said the department was trying to prevent catastrophic consequences for students and employees from a shutdown that would have been unprecedented in scale.
"It settled the situation," said Ben Miller, a senior policy analyst for the New America Foundation and a former department official.
Miller largely praised the agreement. But he said he is concerned that Corinthian was allowed to continue enrolling new students for now -- and in coming months at an undetermined number of campuses.
Sen. Dick Durbin seconded that concern, loudly. The Illinois Democrat and regular critic of for-profits wrote to Corinthian's CEO on Wednesday to call for an immediate halt to the company's recruiting of students. Experts said such an approach would make Corinthian's already-weakened assets even less attractive to potential buyers.
Heald College probably is getting the most attention on the market. The chain enrolls about 13,000 students. It includes a dozen campuses, all located in California or other West Coast states, and an online division. Heald holds regional accreditation, through the WASC Senior College and University Commission. Most Everest and WyoTech campuses are accredited by national agencies, which carry less prestige. (Note: This article has been updated to correct the accreditation status of Corinthian campuses.)
Enrollment is certain to fall at Heald during Corinthian's phasing-out. And a freeze on student recruiting might make even bargain-basement prices look like too much.
Meanwhile, Congressional Republicans and others who are sympathetic to for-profits have been muted in their response to Corinthian's woes. Few, if any, have criticized the federal government for its role.
Rep. John Kline of Minnesota and Sen. Lamar Alexander of Tennessee are the Republicans with the most education clout on the Hill. The two lawmakers issued a joint statement saying they "were glad to see the agreement," which would "keep the doors from being shut on 72,000 students who are in the midst of earning their degrees and certificates."
Final Straw
Corinthian had been teetering in recent months. But the department helped hasten the end of the company, which had revenue of $1.6 billion last year -- $1.4 billion of which comes from federal sources.
Much of the for-profit sector has been battered by years of sliding enrollments. The job market and relatively high tuition prices have driven the sector's decline. So has a drumbeat of a bad publicity, lawsuits and investigations by state and federal regulators.
The industry has also been pressed by the Obama administration's multiyear regulatory push to force the colleges to prove that they are preparing their graduates for "gainful employment." That effort has sometimes focused on low-performing programs, but has also questioned the legitimacy of the entire sector.
Corinthian has struggled more than any other major for-profit. The company closed campuses and laid off employees as its enrollment slid by 36 percent from a peak of 110,000 four years ago. It reported an $80 million loss in the first three months of this year, and was facing a $55 million cash shortfall. The company's share price has been less than a dollar.
The for-profit has also been one of the most visible of the sector's "bad actors," according to its many critics.
Corinthian's programs fared poorly on student loan default rates and metrics seeking to measure graduates' gainful employment. Company officials said they have made improvements in those areas. They also blame much of the poor showing on the relatively high number of low-income, less-prepared students the three chains enroll, citing graduation rates that typically top those at community colleges.
Government regulators haven't bought that explanation, however. Attorneys general in California, Massachusetts and other states are suing Corinthian over allegations of false marketing and job placement claims. The Consumer Financial Protection Bureau is also investigating the company for similar reasons, as are other federal agencies.
The company's death blow, however, came with a June 12 letter from the department.
In January Corinthian admitted to falsifying job-placement rates as well as students' grades and attendance records at several locations, according to a department spokeswoman. But Kent Jenkins, a Corinthian spokesman, strongly disagreed with that assertion.
"In a few isolated situations where Corinthian has found evidence of false or erroneous information, we have taken immediate action to dismiss or discipline the employees involved and have reported our findings to the department or other regulators," he said in an email. "We have compliance systems that work, we take action when necessary and we report our actions to the appropriate authorities."
Department officials in January requested more information, the spokeswoman said, to "help us assess whether there are systemic deficiencies in Corinthian's administration of Title IV federal student aid funds."
Jenkins said the inquiry is voluminous. It seeks data on grades, attendance and job placement for 175,000 graduates. The company fulfilled the request on grades and attendance, he said, but had only been able to provide placement data for 20 campuses by June 12.
"We have now assigned 200 employees to this project," said Jenkins, "including 100 who are working full-time to complete the job."
The feds, however, decided to clamp down.
"Over the past six months, the absence of information, as well as some of the materials provided, has only heightened the department's concerns about Corinthian's administration of taxpayer funds," the spokeswoman said in an email.
The Education Department has two levels of heightened cash management, which generally seeks to ensure that federal financial aid is being administered properly and that a college's documentation and accounting are in order.
The most common version involves a heavy dose of paperwork for colleges to gain access to federal aid, sources said. The second, more severe, option puts a hold on payments for 60 days or more. The department said 75 institutions fell into this status as of March.
In Corinthian's case, the long-term freeze would have meant almost instantaneous bankruptcy, given their cash-flow problems. So the department found a third way. It opted to hold Corinthian's funding for three weeks and begin negotiations with the company for a phasing out.
One reason for this approach was the shuttering of Computer Learning Center. The for-profit institution failed in 2001 after the department slapped on the more serious cash management scrutiny, according to an account in The Chronicle of Higher Education.
The department probably wanted to avoid a repeat of the resulting mess. Congress later held hearings about the company's closure. And while the center had 25 campuses and 9,500 students, that's small compared to Corinthian.
New Framework?
Corinthian's failure will not placate critics of the industry. Some would like to see the department push hard for the failure of other large and struggling for-profits, such as Education Management Corporation (EDMC) or ITT Tech.
The agreement between the department and Corinthian "established a framework for unwinding large, failing, publicly traded for-profit colleges," according to The Capitol Forum, a Beltway-based newsletter.
ITT, which also faces investigations over its student recruiting, could probably survive a 21-day freeze on payments, said Trace Urdan, a financial analyst with Wells Fargo Securities. EDMC would have more trouble, he said.
The company, which is one of the other biggest for-profits, has revenue problems and laid off 80 employees this week. However, EDMC also got good news from its creditors this week, which helped bolster its stability.
Corinthian's looming demise emphasizes the amount of power the department can wield, said Kevin Kinser, chair of the educational administration and policy studies department at the State University of New York at Albany and an expert on for-profits.
"They're not afraid to go after this large of an institution," he said, and "essentially force them to shut down."
Ted Mitchell, the under secretary of education, on Wednesday declined to discuss Corinthian.
Asked whether the case would serve as a framework for future scrutiny of for-profits, Mitchell pointed to the administration's multiyear effort to enact new rules that crack down on the sector.
"Our overall approach is best seen in the gainful employment regulations that we're working on," he told reporters. "But we will certainly continue to act in individual cases where we believe that action is necessary and important."
Double Standard?
Some for-profit insiders wondered if critics of the sector are being realistic about the capacity for other colleges to pick up the slack if several major for-profits went out of business. Dealing with up to 72,000 displaced Corinthian students will be hard enough, they said.
Durbin said this week that community colleges should enroll those students.
"Illinois community colleges should work to fill the void that Corinthian has irresponsibly created," he wrote in a letter to community college leaders. "It would only be adding insult to injury to allow their students to be pushed into the open arms of another for-profit college, especially one that is being investigated by state or federal agencies."
Everest enrolls 3,300 students across Illinois, according to Durbin. But it's unclear how many of those students could transfer credits to the state's community colleges. Some Everest academic programs might not match up, and the lack of regional accreditation could be a problem.
California is home to the largest number of Corinthian students. A spokesman for the state's community college system said no formal discussions on serving those students have occurred.
The department must sign off on the sale of Corinthian campuses, according to terms of the agreement. Another for-profit would be the most likely buyer, several sources said. It will be expensive and difficult to take on the real estate and potential legal liabilities of any of the three chains. And a for-profit chain is most likely to have the scale and money to give it a whirl.
The federal government would discharge the loans of Corinthian students who are unable to complete their credential because of a campus closure. That could get expensive.
The department's "main goal is to protect taxpayers from the huge hit they would take" with such a large batch of discharged loans, said Robyn Smith, a lawyer with the National Consumer Law Center.
Smith said closing Corinthian's various institutions could be better for students than a complicated "teach out" process. But it's hard to say at this point, she said, because most of the details on how the teach-outs might work have not been released.
Corinthian and the department are slated to finalize the phasing-out plan by early next week.
Gunderson said his sector will need to be part of the mix for both serving Corinthian's students and meeting the nation's college completion goals. But he said the department applies a double standard to struggling colleges.
For example, he said feds have done much more to help City College of San Francisco stay open, despite the fact that Corinthian lacks the accreditation problems of the large community college.
"They did everything they could to provide access to the students of City College of San Francisco," said Gunderson, adding that he has no criticism of that move. But Corinthian's students received "just the opposite."
Michael Stratford contributed to this article.