You have /5 articles left.
Sign up for a free account or log in.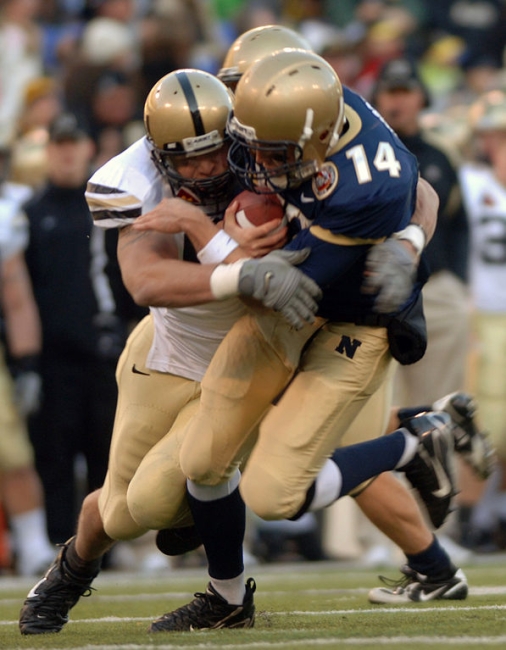 The National Collegiate Athletic Association on Monday released guidelines it has developed with other organizations to try to protect players from concussions and other health threats related to athletic competition. The guidelines -- which do not carry the force of NCAA rules -- come as the association faces significant pressure to do more to combat concussions and other brain injuries, in particular, among college athletes.
The guidelines -- which the NCAA crafted in conjunction with the College Athletic Trainers' Society and with the support of conferences, coaches' associations, and medical groups -- recommend policies in three key areas: the extent of physical contact in football practices, the need for independent medical care for athletes, and the diagnosis and treatment of sports-related concussions.
The biggest change, and likely to be the most controversial in some quarters, is the proposed limit during football's regular season of two practices a week that involve physical contact. This was a step that the Ivy League took three summers ago when it set the pace in dealing with brain-related injuries, and since then the Pac-12 Conference and some other leagues have followed suit. The guidelines on football practices also would propose limiting live contact to one practice a day when football teams practice twice a day in the preseason, and to half the practices during the spring offseason.
The guidelines seek to ensure that players have access to medical care from independent, accountable professionals whose "sole interest" is the athletes' well-being, and who have "unchallengeable autonomous authority" to make medical decisions about athletes.
And on concussions, the guidelines recommend that institutions make their plan for diagnosing and managing sports-related brain injuries public, that they bar athletes believed to have suffered concussions from returning to play in that game or on that day, and that colleges have clear protocols for players' gradual return to both competition and the classroom.
Taken together, the guidelines do not break new ground (since numerous individual colleges and conferences have adopted policies like them), but they may go further than some NCAA members currently do -- and certainly than some coaches would prefer to do.
Robin Harris, executive director of the Ivy League, applauded the NCAA and the other involved organizations for what she called a "great step forward." She said she believed the guidelines would prompt change at the institutional level, because "from a practical and legal standpoint, when you put out guidelines that are endorsed by a set of respected organizations, people choose not to follow them at their own peril." 
Ramogi Huma, president of the College Athletes Players Association, which is working to unionize college athletes, derided the new guidelines in a news release as "fake reform." "There is a difference between guidelines and enforceable mandates. College athletes cannot afford for the NCAA to continue to enforce rules prohibiting players from selling their own bowl ring while coaches and trainers are free to put players with concussions back in games without any punishments."
He added: "College football players are facing yet another season of unnecessary brain trauma risks because NCAA conferences and universities focus too much on their multibillion TV deals and too little on their players' health."
NCAA officials, echoing Harris of the Ivy League, said the broad agreement could make the guidelines more powerful than passing rules.
"When you build inter-association consensus, I think it speaks much more powerfully because it's not simply the NCAA making a rule," the association's chief medical officer, Brian Hainline, said in a news release. "It's consensus from numerous well-respected medical organizations, from football coaches, from football associations, from all of us.
"In terms of changing the culture around health and safety," he said, "that's the best way to do it."
Robert Graham, a George Washington University public health professor who co-wrote an Institute of Medicine report last year that called on the NCAA and other organizations to do more to combat brain-related injuries, said the association's guidelines respond directly to his panel's recommendations.
And it is almost inevitable, he said, that change like this will be seen differently by different parties.
"It is to be anticipated in any area of controversy," Graham said, "that when an entity tries to move in some direction, some will say they didn't go far enough fast enough, and on the other side, others will say they went too far, too fast."