You have /5 articles left.
Sign up for a free account or log in.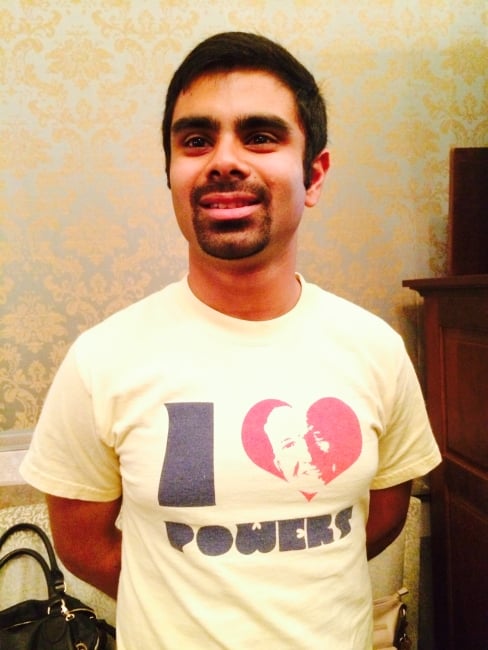 AUSTIN, Tex. -- In a reversal of fortunes for the president of one of the nation's largest and most prominent public universities, Bill Powers will continue to lead the University of Texas at Austin until next summer.
Just days ago, starting on July 4, it looked like Powers was on his way out after years of politically tinged acrimony. The chancellor of the UT system last week demanded Powers quit by October or be dismissed by the system's Board of Regents today.
Instead, Chancellor Francisco G. Cigarroa announced a deal under which Powers exits in June, after nine years as president.
The decision marked a dramatic turn as faculty, students and donors prepared to step up a campaign that -- had the board voted to fire the president -- would have applied pressure on the forces behind Powers's would-be ouster.
As Cigarroa's announcement was sent to reporters early Wednesday afternoon, UT Austin Provost Gregory Fenves announced the deal to a meeting of the university's Faculty Council. That group was in the midst of a special summer meeting to show support for Powers and to try to muster more. The announcement received a standing ovation at the packed meeting in the university's main tower building.
Texas Turnabout Discussed
Inside Higher Ed's weekly news
podcast, This Week, will explore
this week's developments in
Texas, and other issues, on
Friday. Hunter Rawlings III,
president of the Association
of American Universities, will
share his expertise and views.
Sign up here to receive
email notification about the
publication of This Week.
News that Cigarroa planned to oust Powers this year broke on July 4, and prompted faculty, student, alumni and legislative groups to organize on behalf of the president. Some think the chancellor's move came with backing from the Board of Regents, though he has said this decision was made of his own accord. 
Powers, 68 years old and leader of the Texas public system's flagship university since early 2006, has won many fans over the years. He's been known for his highly successful fund-raising, strong support of diversity, major efforts on behalf of undergraduate education and staunch defense of the role of the public research university. Powers clashed frequently with regents who are close to Governor Rick Perry, a Republican, and Powers has been fighting for his job for several years.
In an era when many professors are oblivious of or hostile toward presidents, the outpouring of support for Powers featured stories about how he had personally helped promote academic projects that mattered to individual faculty members, and how he connected to faculty members -- even leading a mammoth campus. 
Powers last faced an existential crisis in December, when the board held a lengthy closed-door discussion about his fate but eventually decided to keep him as president.
This week, Powers seems to have been saved from the sudden -- and still somewhat unexplained -- threat because of the response from faculty, students and alumni.
At the Faculty Council meeting, more than a dozen professors were set to speak in favor of Powers, according to a schedule, but the meeting ended abruptly after the provost's announcement. The council still approved the resolution opposing his ouster by a unanimous voice vote.
Students and the UT Austin alumni group, the Texas Exes, both planned rallies ahead of what would have been today's decisive board meeting.
Melinda Hill Perrin, an influential alumna who has led the development board for UT Austin and is part of a group that supports Powers, said these moves certainly played a role in changing the minds of Cigarroa and Board of Regents Chair Paul Foster.
"There were a lot of activities that were best averted — there was a lot of angst over this, a lot of concern over this from a lot of constituents," she said in an interview outside Powers's presidential suite.
She was hosting family for the holiday when she heard about the plans to oust Powers. It took, she said, a less than a "nanosecond" for people to become concerned about the effort to sack Powers. System officials were persuaded to reverse course, it appears, by these concerns.
"The important thing," Perrin said, "is that in a short period of time the train got back on the rails and cooler heads prevailed." 
Shortly before the provost announced the president would be sticking around, a longtime English professor, Alan Friedman, spoke to the faculty and spelled out a scenario for resistance if Powers were fired by system officials.
"Should they do so, I call upon the replacement they seek to impose to refuse the poison pill at this point," he said, "and should someone accept the position, I call upon the campus and all those that truly believe in quality higher education to withhold their support from anyone so imposed and boycott the ensuing administration."
Friedman's remarks received a standing ovation from faculty.
In an earlier interview at lunch before the faculty meeting, Faculty Council Chair Hillary Hart, said she had not been urging donors to withhold support.
"We're not trying to do anything negative," she said, "we're not trying to get donors to pull back." The university is said to be about $17 million away from reaching the $3 billion goal of its capital campaign -- led by Powers.
Hart also said the university was not attempting to follow the playbook used by University of Virginia faculty following that public university board's decision to oust President Teresa Sullivan in June 2012. (Protesters successfully got Sullivan reinstated.) Hart said people from U.Va. had been in touch, but she said that UT Austin was a "politically different situation" and that she did not want to entertain U.Va. methods until "certainly after Thursday," when the Texas system board was to have met to consider Powers's fate.
But the Texas Exes, led by former U.S. Senator Kay Bailey Hutchison, who was trounced by Perry in the 2010 Republican gubernatorial primary, said Powers's firing would "compound unrest among faculty, students, and alumni, and invoke serious harm to the institution's reputation in the national spotlight."
The unanswered question about the latest attempt to remove Powers was, Why now?
No one, so far, has been able to answer the question with certainty, including Powers during Wednesday's press conference.
The system chancellor cited "significant additional breakdowns in communication and trust in recent months" -- that is, following the aborted attempt to get rid of Powers in December.
While it was perhaps clear in public that Powers's relationships with some of the dominant political forces in the state, including the governor, were not sunny, some of the complaints the chancellor cited had not showed up in the system's annual review of Powers until earlier this year. Since 2008, Powers, who became president in 2006, received flying colors. In January, the system's report of his 2013 performance was also mostly positive, but urged Powers to repair a "worsened" relationship with the regents.
With Perry finishing his last year in office, many supporters of Powers have wanted his tenure to extend beyond that of the governor, so that Perry would not be able to play a role in picking a successor. While Cigarroa's announcement referred to the search for Powers's successor starting soon, that search could now extend beyond Perry's time in office. The search might also conclude under the oversight of a new chancellor -- Cigarroa is planning to leave by the end of the year and a short-list of his potential replacements is expected in coming weeks.
In his statement, Cigarroa both praised Powers and defended the idea that it was time for a new president.
"President Powers is an admired leader who, as I've said before, has advanced the University in many ways," Cigarroa said.
He added: "It is, however, time for an orderly change in leadership. While ultimately productive, the past years have not been without struggle and, at times, conflict and controversy. There was no single incident that prompted my decision to ask President Powers for his resignation last week, but a long history of issues with communication, responsiveness and a willingness to collaborate."
Powers now gets to stick around through the next legislative session, something he hopes to influence even though he is now a lame duck of sorts. The next governor, however, is expected to take a much different approach to higher education than Perry, who has championed or allied himself with champions of controversial ideas designed to shakeup higher ed, including trying to offer a $10,000 degree, rewarding faculty based on student evaluations and measuring professors based on how much money they bring into the institution. 
"I think this a great day for the University of Texas. I think it's a great day for the University of Texas System," Powers said to a roomful of media who had come to watch the faculty vote that was rendered moot by the deal.
Faculty were equally joyous.
"It takes the words right out of your mouth," said Hart, the faculty leader. "This is what we wanted."
Powers thanked Foster, the board chair, and Cigarroa, who were both part of "a lot of conversations over the past 24 hours," Powers said.
The most recent of the attempts to oust Powers came amid a renewed litany of charges, as well as some new ones, including questions about whether the university had given preferential admission to applicants who had letters of recommendation from state lawmakers. The charges — as well as suggestions in the press that there was more to come — did not seem to pick up much traction among faculty.
"We were told there was a smoking gun. What smoking gun?" said Professor Elizabeth Cullingford, in an interview shortly before the meeting. "If there's a smoking gun, why not produce it?"
Charles Miller, a former chair of the UT system board who this week called for Powers's removal, said the admissions practices are still an "open issue" being investigated by the system. He also predicted that some board members would have headaches over Cigarroa's on-again-off-again plans to get rid of Powers, which Miller said he did not believe the board or Perry had anything to do with.
"I think going into the board meeting, members will be unhappy, because they didn't initiate the move, nor did anyone on the outside," Miller said in a telephone interview.
Powers, dressed in a Nike half-turtleneck and a blazer, said after his presidency ends he plans to take some time off and then go back to teaching at the law school, where he was once dean, and write.