You have /5 articles left.
Sign up for a free account or log in.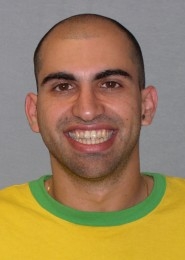 Many faculty job offers (which are well-vetted by college officials before they go out) contain language stating that the offer is pending approval by the institution's board of trustees. It's just a formality, since many college bylaws require such approval.
Not so with a job offer made to Steven G. Salaita, who was to have joined the American Indian studies program at the University of Illinois at Urbana-Champaign this month. The appointment was made public, and Salaita resigned from his position as associate professor of English at Virginia Tech. But he was recently informed by Chancellor Phyllis Wise that the appointment would not go to the university's board, and that he did not have a job to come to in Illinois, according to two sources with knowledge of the situation.
The university declined to confirm the blocked appointment, but would not respond to questions about whether Salaita was going to be teaching there. (And as recently as two weeks ago, the university confirmed to reporters that he was coming.) The university also declined to answer questions about how rare it is for such appointments to fall through at this stage.
Salaita did not respond to numerous calls and emails.
The sources familiar with the university's decision say that concern grew over the tone of his comments on Twitter about Israel's policies in Gaza. While many academics at Illinois and elsewhere are deeply critical of Israel, Salaita's tweets have struck some as crossing a line into uncivil behavior.
For instance, there is this tweet: "At this point, if Netanyahu appeared on TV with a necklace made from the teeth of Palestinian children, would anybody be surprised? #Gaza." Or this one: "By eagerly conflating Jewishness and Israel, Zionists are partly responsible when people say antisemitic shit in response to Israeli terror." Or this one: "Zionists, take responsibility: if your dream of an ethnocratic Israel is worth the murder of children, just fucking own it already."
In recent weeks, bloggers and others have started to draw attention to Salaita's comments on Twitter. But as recently as July 22 (before the job offer was revoked), a university spokeswoman defended Salaita's comments on Twitter and elsewhere. A spokeswoman told The News-Gazette for an article about Salaita that "faculty have a wide range of scholarly and political views, and we recognize the freedom-of-speech rights of all of our employees."
While Salaita has been until very recently very active on Twitter, he stopped posting several days ago, which is unusual for him. He is an active writer beyond Twitter, with op-eds (which of late have identified him as an Illinois professor) and with campaigns on behalf of the movement to organize an academic boycott of Israel. He has also published scholarly books, including Israel's Dead Soul (Temple University Press) and Arab American Literary Fictions, Cultures, and Politics (Palgrave Macmillan).
Salaita's writing last year, while at Virginia Tech, drew fierce attacks (including death threats). In a piece in Salon, he questioned the idea that people should be asked in various ways to "support the troops."
" 'Support the troops' is the most overused platitude in the United States, but still the most effective for anybody who seeks interpersonal or economic ingratiation," Salaita wrote. "The platitude abounds with significance but lacks the burdens of substance and specificity. It says something apparently apolitical while patrolling for heresy to an inelastic logic. Its only concrete function is to situate users into normative spaces."
While Virginia Tech did not fire him (as many critics urged it to do), some faculty members thought the university -- in pointing out that his views didn't reflect those of the institution -- didn't do enough to defend his academic freedom.
Some who have raised questions about Salaita at Illinois have stressed that they are focused on what they see as incivility and bigotry, not opposition to Israeli or American policies.
Cary Nelson, a longtime English professor at Illinois and a past president of the American Association of University Professors, has defended many professors who hold unpopular views. But he has also in the past said that it was legitimate -- at the point of hiring -- to consider issues of civility and collegiality. In this case, he said, that would lead him to oppose Salaita's appointment.
"I think the chancellor made the right decision," he said via email. "I know of no other senior faculty member tweeting such venomous statements -- and certainly not in such an obsessively driven way. There are scores of over-the-top Salaita tweets. I also do not know of another search committee that had to confront a case where the subject matter of academic publications overlaps with a loathsome and foul-mouthed presence in social media. I doubt if the search committee felt equipped to deal with the implications for the campus and its students. I'm glad the chancellor did what had to be done."
Asked if he feared that the withdrawal of the job offer could represent a scholar being punished for his unpopular political views, Nelson said he did not think that was the case. "If Salaita had limited himself to expressing his hostility to Israel in academic publications subjected to peer review, I believe the appointment would have gone through without difficulty," he said. Nelson added that harsh criticism of Israel is widespread among faculty members. "Salaita's extremist and uncivil views stand alone. There is nothing 'unpopular' on this campus about hostility to Israel."
Robert Warrior, director of the American Indian studies program at Illinois, said that Salaita was a strong scholar, worthy of joining the faculty at Illinois. (Warrior noted that he was on Salaita's dissertation committee and so has known and admired his work for some time, and that he played no role in winnowing down the pool to finalists.)
In an interview, Warrior declined to discuss his feelings about the university's decision to block the job offer. But he was willing to discuss why he wanted Salaita as a colleague. "Steven is an innovative scholar who works from a rigorous training in Native American studies in doing a broad range of critical work, including what we were most interested in for this search, his work in comparative American Indian-Palestinian-Arab American studies." Warrior said Salaita had been a scholarly leader in such comparative work, starting with his book The Holy Land in Transit: Colonialism and the Quest for Canaan: Middle East Studies Beyond Dominant Paradigms (Syracuse University Press).
In terms of Salaita's political writing on social media and elsewhere, Warrior said, "I think that any public statement that someone makes is fair game for consideration. However, I don't think that everything somebody says is part of their scholarly record. I have plenty of colleagues with whom I disagree politically."
Salaita was to have taught two courses in the fall. Warrior said he had yet to make new plans for the courses in light of the developments of the last week, but that he was committed to offering the courses. "They are still on the books," he said.