You have /5 articles left.
Sign up for a free account or log in.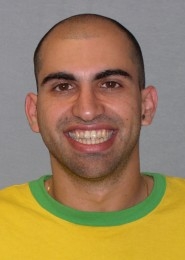 On Friday, officials of the University of Illinois offered their first public explanations of the decision to block the hiring of Steven Salaita. They denied that his criticism of Israel was the reason, and said that they were committed to promoting an atmosphere in which people and ideas are not demeaned.
"What we cannot and will not tolerate at the University of Illinois are personal and disrespectful words or actions that demean and abuse either viewpoints themselves or those who express them. We have a particular duty to our students to ensure that they live in a community of scholarship that challenges their assumptions about the world but that also respects their rights as individuals," said an email from Phyllis M. Wise (below right), chancellor of the Urbana-Champaign campus where the American Indian studies program offered Salaita a tenured position that he and the department believe he accepted.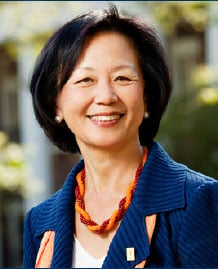 Since news emerged three weeks ago that Wise told Salaita that the job would not be his because she would not submit it to the Illinois board for approval, the decision has been the subject of intense national debate in academic circles and beyond.
Critics of the appointment have argued that Salaita's attacks on Israel and the country's supporters are vile in tone and would legitimately make some students believe him to be someone they could not trust to treat them fairly. But critics of Wise's decision to block the appointment -- some while also denouncing Salaita's statements, and others saying that they aren't as terrible as they have been made out to be -- say that the chancellor's actions are an attack on academic freedom.
Thus far, the email from Wise -- and one that followed from the board and president of the Illinois system, strongly backing Wise -- have not calmed the criticism from national academic leaders (and may have intensified that criticism).
Emails Sent to the Chancellor
Also on Friday, the university responded to an open records request from Inside Higher Ed for communications to the chancellor about the Salaita appointment, prior to her action to block it. The communications show that Wise was lobbied on the decision not only by pro-Israel students, parents and alumni, but also by the fund-raising arm of the university. The communications also show that the university system president was involved, and that the university was considering the legal ramifications of the case before the action to block the appointment.
Most of the emails have the names of the senders redacted and some are nearly identical, suggesting the use of talking points or shared drafts. Many of the letter writers identify themselves as Jewish and/or sympathetic to Israel, as students, parents or alumni, and as people who say that the tone of Salaita's comments (especially on Twitter) makes them believe he would be hostile to them and to their views.
"If I happen to register for Mr. Salaita's course, how could I respectfully engage in conversation and learn material?" asked one email. Another said: "As a Jew, I do not feel comfortable knowing that the University of Illinois allows and supports this sort of behavior. I am currently an incoming senior, and while this is not the first time I have felt anti-Semitism at the University of Illinois, this is by far the most extreme and hurtful case."
Seventy people wrote to Wise to urge her to block Salaita's appointment (it is possible that some of the email messages are duplicates from the same person -- the redactions make it impossible to tell). Only one person -- an alumnus -- wrote to urge Wise not to block the appointment. Of Salaita, this alumnus wrote: "He offers what may be an inconvenient and unpopular viewpoint to many; however as a teacher, I have come to fully believe that is what makes for the richest of educational experiences."
Many of the emails quoted some of the Twitter posts Salaita has made. Among the tweets cited: "At this point, if Netanyahu appeared on TV with a necklace made from the teeth of Palestinian children, would anybody be surprised? #Gaza." And: "By eagerly conflating Jewishness and Israel, Zionists are partly responsible when people say antisemitic shit in response to Israeli terror." And: "Zionists, take responsibility: if your dream of an ethnocratic Israel is worth the murder of children, just fucking own it already."
While many of the emails are fairly similar, some stand out. For instance, there is an email from Travis Smith, senior director of development for the University of Illinois Foundation, to Wise, with copies to Molly Tracy, who is in charge of fund-raising for engineering programs, and Dan C. Peterson, vice chancellor for institutional advancement. The email forwards a letter complaining about the Salaita hire. The email from Smith says: "Dan, Molly, and I have just discussed this and believe you need to [redacted]." (The blacked out portion suggests a phrase is missing, not just a word or two.)
Later emails show Wise and her development team trying to set up a time to discuss the matter, although there is no indication of what was decided.
At least one email the chancellor received was from someone who identified himself as a major donor who said that he would stop giving if Salaita were hired. "Having been a multiple 6 figure donor to Illinois over the years I know our support is ending as we vehemently disagree with the approach this individual espouses. This is doubly unfortunate for the school as we have been blessed in our careers and have accumulated quite a balance sheet over my 35 year career," the email says.
There is no indication that Wise based her decision on the fund-raising issues, only that these topics were raised in communications to her. A spokeswoman for Illinois said via email that the chancellor receives many suggestions about many issues. She said that she didn't know if the chancellor met with foundation officials about Salaita but said that the rationale behind the chancellor's decision was the one she discussed in the email to the campus.
The emails released to Inside Higher Ed show that the discussions included the system board. An email on July 28 from the board secretary assures Chancellor Wise that some of the letters about Salaita have been forwarded to board members "so the trustees can see the depth of the matter."
Views on the Salaita Case
And an email to Wise on July 21 from Robert Easter, president of the university system (and Wise's boss), forwarded a letter complaining about Salaita that Easter had received and says: "Phyllis, we should probably discuss this matter."
There is also evidence that the university was discussing, prior to Wise's decision, the possible legal ramifications of it. The university, in explaining some of the redacted documents, invoked an exemption under Illinois law for "communications between a public body and an attorney or auditor representing the public body that would not be subject to discovery in litigation, and materials prepared or compiled by or for a public body in anticipation of a criminal, civil or administrative proceeding upon the request of an attorney advising the public body, and materials prepared or compiled with respect to internal audits of public bodies."
The Chancellor and Hateful Comments on Twitter
Several of the letter writers noted that Chancellor Wise herself has been the subject of hateful comments on Twitter. One email said: "Chancellor, you have seen the affects of social media. Chancellor, you have been a VICTIM of social media. Chancellor, you have condoned hiring a teacher that is openly anti-Semitic. Chancellor, you are hiring a teacher that is giving his political views in an immature fashion. Chancellor, history has taught us that standing idly by while others act makes you just as guilty as those who act."
In January, during a period of extreme cold and heavy snowfall, Wise did not shut the campus for a snow day, and the initial response on Twitter was not only negative, but included many racist and sexist remarks about her as an Asian-American woman.
At the time, Wise wrote an op-ed for Inside Higher Ed in which she expressed great concern about the tone of discourse in some parts of the online world in academe, but in which she also said that the comments should be treated as legal.
"The negative comments, as offensive as they were, are protected speech," Wise wrote. "But what is protected expression and what is the level of discourse we as educators expect from our students can be very different things. And the size of that gap – so evident this week – is what has been most disappointing. Racist, intimidating or culturally derogatory epithets have no place in any debate in any circumstance. Of all places, a university should be home to diverse ideas and differing perspectives, where robust – and even intense – debate and disagreement are welcomed."
Friday's Letters From the Chancellor and the Board
Wise tried to capture a similar tone in her letter to the campus on Friday. She acknowledged that many have expressed concern for her actions in the Salaita case, and said that academic freedom is a "bedrock principle" for the university. "A pre-eminent university must always be a home for difficult discussions and for the teaching of diverse ideas. One of our core missions is to welcome and encourage differing perspectives. Robust – and even intense and provocative – debate and disagreement are deeply valued and critical to the success of our university," she wrote.
But Wise added that there are other responsibilities for the university faculty as well. Her comments seemed consistent with the many emails she received from people doubting Salaita could be a good instructor to people who disagree with him.
"A Jewish student, a Palestinian student, or any student of any faith or background must feel confident that personal views can be expressed and that philosophical disagreements with a faculty member can be debated in a civil, thoughtful and mutually respectful manner," Wise wrote. "Most important, every student must know that every instructor recognizes and values that student as a human being. If we have lost that, we have lost much more than our standing as a world-class institution of higher education."
The board and president then followed with an email that expressed strong support for Wise and academic freedom, but also explicitly called for professors to be evaluated -- in part -- based on civility. (The American Association of University Professors has historically objected to civility as a criterion in faculty evaluations, saying that it can be used as a cover to attack those with unpopular ideas.)
"In the end, the University of Illinois will never be measured simply by the number of world-changing engineers, thoughtful philosophers or great artists we produce," the board wrote. "We also have a responsibility to develop productive citizens of our democracy. As a nation, we are only as strong as the next generation of participants in the public sphere. The University of Illinois must shape men and women who will contribute as citizens in a diverse and multi-cultural democracy. To succeed in this mission, we must constantly reinforce our expectation of a university community that values civility as much as scholarship."
More Anger Over University Response
The university's letters came amid considerable criticism of the way Illinois denied Salaita a job. (The emails to the chancellor suggest that had the university gone ahead with the hire, there would have been others protesting, but they have been quieter since the decision was made.) A few professors have pulled out of appearances at Illinois. The American Indian studies program has voted no confidence in Wise.
Since Wise and the Illinois board have issued their letters, anger appears to have intensified, with many arguing that the references to civility are dangerous, quite apart from what happens to Salaita.
John K. Wilson, author of numerous books and essays about academic freedom, wrote on the AAUP blog that he found Wise's statement troubling. "Respect is not a fundamental value of any university, and being 'disrespectful' is not an academic crime. But it's notable that Salaita really didn't say anything personal about anyone. So here Wise greatly expands the concept, declaring that not only persons but 'viewpoints themselves' must be protected from any disrespectful words," Wilson writes.
"I am puzzled as to exactly how a free university could possibly operate when no one is allowed to be disrespectful toward any viewpoint. Presumably, Wise will quickly act to fire anyone who has ever disrespected or demeaned Nazism, terrorism, racism, sexism, and homophobia. Since all 'viewpoints' are protected, then biology professors must be fired for disrespecting creationism as false, along with any other professor who is found to believe or know anything."
Wilson is active in the Illinois state AAUP, but interest in the case and criticism is coming from academics well removed from the state.
Timothy Burke, a professor of history at Swarthmore College, wrote on his blog that Wise's defense of her actions may be "more troubling" than the decision on Salaita.
Burke wrote that he agreed with Wise that a professor needs the ability to interact well with students and colleagues with a range of views, and that he viewed this as a legitimate criterion in hiring and promotion. But he said that Salaita and other scholars can't be judged in this regard based on what they say on Twitter.
"[Y]ou must not measure adherence to this standard by reading what scholars or intellectuals say or write in the public sphere, whether in formal publication or in social media," Burke wrote. "The proof is in the pudding: in how a professor teaches, in how they participate in the professional evaluation of other scholars, in how they execute their administrative duties. There are innumerable examples of faculty in the last 50 years whose intensely expressed public views had no impact on the professionalism of their work with students and colleagues."
Further, Burke said he was worried by the idea that hiring approval at the presidential and board level could now move from being pro forma to much more involved -- in a way that is difficult for a large university and could invite great scrutiny for some hires over issues outside of the professional scope of board members and presidents.
"So what is going to happen now if your decision stands is that what was pro forma no longer is, and not just at UIUC. Senior administrators at many institutions, concerned by a newly revealed domain of risk and liability, will be forced to much more heavily scrutinize and micro-manage proposed job offers, with practical authority migrating upwards," Burke wrote. "The net impact, if this develops as I suspect it will, is a bigger drain on finances, a slower and less nimble approach to making decisions, and the loss of academic freedom by transferring authority and discretion away from faculty."
Burke added that there is a legitimate role for campus leaders to play if they have questions about a department's choices. "The time to make these kinds of discretionary judgments is early," he wrote. "If you privately feel in the aftermath of a search that an individual department is repeatedly demonstrating what you believe is a lack of diligence, that is a good reason for a quiet direct and confidential conversation between yourself and that department. There is precedent for administrative leaders (and often colleagues) to intervene quietly but firmly in a situation where a department is either painfully divided or is seriously out of touch with shared standards and common expectations. But that is done carefully and confidentially for good reason, and it is not aimed at reversing a particular decision about a particular individual. That is precisely what tenure and academic freedom rightfully exist to protect."