You have /5 articles left.
Sign up for a free account or log in.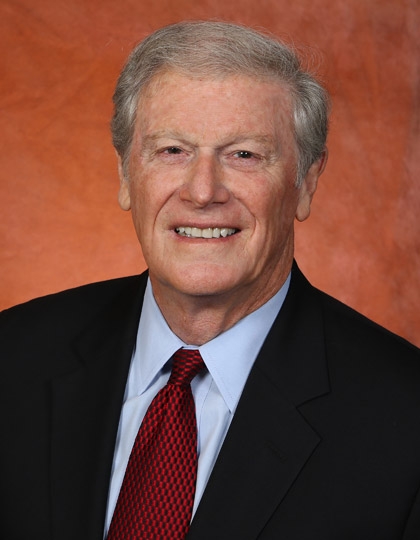 Florida State University's next president will be a political insider without professional higher education experience, the university's Board of Trustees decided Tuesday.
In a 11-2 vote, the board rejected widespread faculty and student opposition to hire John Thrasher, a Republican state senator and former speaker of the House who is also chairman of Florida Governor Rick Scott's re-election campaign. Thrasher's supporters hope he can be  a rainmaker for the university, which wants to rise in national prominence. Thrasher's critics fear his background and inexperience in higher ed will doom Florida State's efforts to elevate itself.
"This is the scary choice, not the safe choice," said Gary Tyson, a trustee and Faculty Senate president, who cast one of the two no votes.
For months, faculty members have been saying that Thrasher has benefited from his connections and back-room dealings at the university. On Tuesday, they saw the alleged fait accompli sealed during a daylong meeting with Thrasher, three other finalists, the 13-member board and a room full of spectators and protesters.
During public comments, a few faculty and students said they supported Thrasher, but his critics outnumbered those supporters. Student opponents promised to make his presidency difficult. One promised to make it a "living hell." Another vowed, "You will not have peace at this university while you continue to work against our interests."
Thrasher, 70, will take over after the abrupt departure of former President Eric Barron for Pennsylvania State University earlier this year. Garnett Stokes, the provost, has been serving as interim president since April.
The new president may face challenges involving his athletic program, namely the ongoing troubles of the star quarterback Jameis Winston. But he will also confront faculty opposition and the high expectations about his power, much vaunted, of bringing in cash, both from his friends at the statehouse and from private donors.
"I certainly expect that the collective bargaining team will hold John Thrasher to his promises to dramatically increase faculty salaries," said Michael Buchler, an associate professor of music theory who is on the collective bargaining team and opposed Thrasher's appointment. Bargaining begins in April.
Faculty have widely signaled they were not crazy about Thrasher and recently, unanimously adopted a resolution asking trustees – many of whom are connected to Thrasher in political circles – not to hire him.
In surveys of those who attended campus visits by the four finalists, Thrasher performed far worse than anyone else. A full 72 percent of respondents thought he was unqualified to be president of Florida State. By contrast, 70 percent of the people who attended the visit by Michele Wheatly, a former provost and current administrator at West Virginia University, thought she was outstanding.
The only non-faculty trustee to vote against Thrasher on Tuesday was Peggy Rolando. She questioned the high expectations other trustees had about Thrasher's power to bring in state and private money.
"I don't see this state all of the sudden getting religion and increasing dramatically the pool of money going to higher education," Rolando said.
She also alluded to one bizarre twist: it might be illegal for Thrasher to lobby his friends in the statehouse for money for Florida State for the first two years of his presidency. That's because of revolving-door provisions in Florida's ethics laws. Questions about that were raised earlier by Gary Fineout, an Associated Press reporter and blogger who has been closely following the Florida State search. Fineout reported that there are workarounds: Thrasher could be invited to appear before lawmakers, but there would be limits on his ability to seek out and ask legislators for things during the legislative session.
Some members of the board are politically well-connected. The motion to pick Thrasher, for instance, was made by Kathryn Ballard, a trustee whose husband is a powerful state lobbyist and whose father is a former Republican secretary of state.
During the public comments, trustees were mainly urged by speakers not to go with Thrasher.
"Please do the right thing, not the political thing," said Jennifer Proffitt, the president of Florida State's United Faculty chapter, which represents 1,600 faculty.
Richard Lee, a graduate assistant, warned that Thrasher would not get the unity he and others wanted.
"Basically John Thrasher said today earlier he can unify this university – I'm not sure he can unify this university in the way he is intending," Lee said, referring to the intense opposition Thrasher faced.
Leslie Pantin, the vice chairman of the board, said he had been part of four presidential searches and did not think search process discord did much to predict the future. One easy search process produced a president who was fired two years later, he recalled. But a contentious search settled on Sandy D'Alemberte, a Democratic politician, who Pantin recalled as being a "great" president.
During the current search, D'Alemberte supported Thrasher even though Thrasher is Republican and D'Alemberte is a Democrat.
Some students and faculty have said they found Thrasher's comments to be embarrassing for the head of a research university. During a public forum on campus, Thrasher declined to answer specific questions about the science of climate change or evolution, two fundamental concepts upon which much university research and academic funding is based.
Critics predicted that Thrasher's very appointment would thwart Florida State's rise in the U.S. News & World Report rankings of universities, even though Florida State is somewhat desperate to be considered by the magazine as a top-25 public university. It is now 43rd on that list.
Tyson, the Faculty Senate president, also suggested that Thrasher would need a leadership team with academic experience more than any other candidate but that Thrasher might very well lose the team already in place at Florida State.
Florida State's provost, for instance, is now the interim president but was not a finalist for the presidency. Will she stick around?
In a statement, Thrasher said he was honored to be chosen.
"I look forward to leading the university to even higher levels of excellence," he said. "My goal is to advance the faculty and the research, service and teaching mission of this university. I want Florida State to be the best place for students to receive an education, so they can realize their dreams."
While many faculty said Thrasher's selection was a foregone conclusion months ago, Florida State had to hire two headhunters to reach that same end.
The first, R. William Funk, head of a Texas-based search firm that has placed about 400 college and university presidents, withdrew from the search in June, citing the "environment that has evolved" around the search. That was just days after the Faculty Senate accused his work of aiding Thrasher. Funk had said at the time that Thrasher was overshadowing the search process and discouraging applications, so the best way to proceed was to give Thrasher an up-or-down vote. Florida State should only  do a "real search" with a "clear playing field" if Thrasher didn't get the job, Funk advised.
After Funk quit, a full search was conducted by Alberto Pimentel of Storbeck/Pimentel & Associates. It produced the four finalists and finally settled on Thrasher.