Higher Ed and the Governors' Races
Higher education issues -- mostly tuition costs -- are showing up in governors races across the country.
Battles over funding and college costs are being fought in races for governor across the country.
These state races are likelier to have a more immediate effect than much of what Congress or the Obama administration may do. States, after all, are spending about $72 billion a year on higher education.
Often enough – perhaps because it's easiest to talk about in sound bites and gets the attention of key voting blocs – tuition prices are the main higher education-related topic.
Incumbents in Iowa, Wisconsin and California have talked about tuition freezes. In Georgia, a challenger and the incumbent are sparring over who would best protect the state's prized HOPE scholarship. In Maine, a Democrat wants to give every public college student a free sophomore year.
Other candidates get further into the weeds with talk of accountability and performance funding, though that's mostly in their written campaign platforms and white papers, or when higher education comes up in debates.
In Florida, a tight gubernatorial race has included a back-and-forth battle over who can claim pro-higher-education bragging rights.
Here are a few of the country's most interesting gubernatorial races where higher ed issues may sway some voters:
Arizona
Tuition hikes at Arizona's public universities have become an issue in that state's open governor's race this fall.
Democrat Fred DuVal and Republican Doug Ducey are vying to succeed Governor Jan Brewer, a Republican who presided over some of the nation's steepest cuts to higher education funding in recent years. Arizona now spends just over half of what it spent per student before the 2008 recession, and the sticker price of attending a public university has increased by 80 percent.
As a member of the state's Board of Regents, DuVal voted to approve those large tuition increases, a record that Ducey's supporters have used to attack him. The Republican Governors Association has aired TV ads blaming DuVal for sticking Arizona families with higher tuition bills.
The ad shows photos of distressed families worrying over the cost of college, and says that the cost of college doubled while DuVal was on the Board of Regents.
"Lobbyist Fred DuVal made middle-class families pay more," the narrator concludes. "Come on, Fred, that's just not fair."
But DuVal and his supporters have said that line of attack is wildly misleading and lacks important context: namely, that it was the Republican-controlled Legislature that forced the tuition hikes by so drastically cutting funding to higher education. DuVal argues that he and the Board of Regents did the best they could under the circumstances.
"The Legislature handed us over $400 million in cuts, and we cut the campuses deeply but refused to close them," he told The Arizona Republic.
A Republican who served on the Board of Regents with DuVal has also leaped to his defense, saying the RGA's ad is unfair.
DuVal has said he wants to see the state restore some of the cuts to higher education and eventually bring its funding back to pre-recession levels. Ducey has been less clear about how he would fund higher education in the state. But proposals from either candidate are likely to be complicated by the fact that state lawmakers will be dealing with a budget deficit projected at half a billion dollars.
California
The underdog Republican challenger Neel Kashkari tried to take incumbent Governor Jerry Brown to task for a pet peeve of many California students: the inability to get admitted to one of the University of California campuses or get the classes they need in the California State University and community college systems.
Kashkari, touching a nerve, blamed out-of-state students.
"First of all, a lot of California kids can't get into the California universities because they are preferring to take out-of-state students because they are paying higher tuition," he said during the campaign's sole debate. "Or then, if they get in, they can't get the classes they need."
Brown, who cut and then boosted higher ed funding through the ups and downs of the state's recent history, is expected to sail to victory. He defended his record by saying he'd frozen tuitions for three years at the two four-year university systems.
A few weeks after the debate in early September, Janet Napolitano, president of the UC system, promised to give a "serious look" at the number of out-of-state students being admitted.
Kashkari has also pushed a performance-based funding plan that distributes money based less on headcount and more on how well students do. Brown said during the debate he had read his opponent's plan and was unimpressed.
Georgia
Jason Carter, the Democratic challenger to incumbent Republican Governor Nathan Deal, is running largely on a plan to boost education in the state, which includes a focus on higher education.
Carter, a state legislator and the grandson of former President Jimmy Carter, has said he wants to become an "education governor." He has aired several ads touting his plan to increase funding to higher education.
In one TV ad, he blasts recent cuts to the state's technical colleges and HOPE scholarships for students.
"We had 45,000 people leave our technical schools, and they haven't come back," Carter says in the ad. "This year, there will be fewer HOPE recipients, and I worry that we're going to reap what we sow from that destruction of our education system."
He continues: "When I'm governor, we'll have a separate budget for education, and we're going to protect it not just in the good times but all the time."
The state-funded student HOPE scholarships have become a point of contention in the race. Both candidates have accused each other of seeking to undermine the program.
Republicans have campaigned against legislation Carter supported that would add an income cap to the scholarships, a change that they argue would kick many qualified middle and upper income students out of the program.
The GOP has aimed robocalls at voters warning: "We can't let Jason Carter cancel HOPE for Georgia families."
Deal has also announced his own plans to expand the scholarship program, and has aired ads touting his support of it.
Carter, meanwhile, has said Deal isn't truly committed to the program, accusing the governor of letting the HOPE scholarship weaken on his watch. Specifically, Carter has criticized the change he signed into law that tightened the academic requirements for the award. Deal said the change was necessary to keep the program sustainable.
Wisconsin
Jobs and the state budget have stolen most of the spotlight in this neck-and-neck election, but both candidates also have devoted some stump time to talking about their vision for higher education.
Republican incumbent Scott Walker's plan sticks with a philosophy similar to what he has demonstrated in his first term, focusing on issues such as targeting money toward specific high-demand fields.
Walker also wants to cut property taxes and income taxes so they're lower in 2018 than they are today, which could affect state revenue streams for higher education.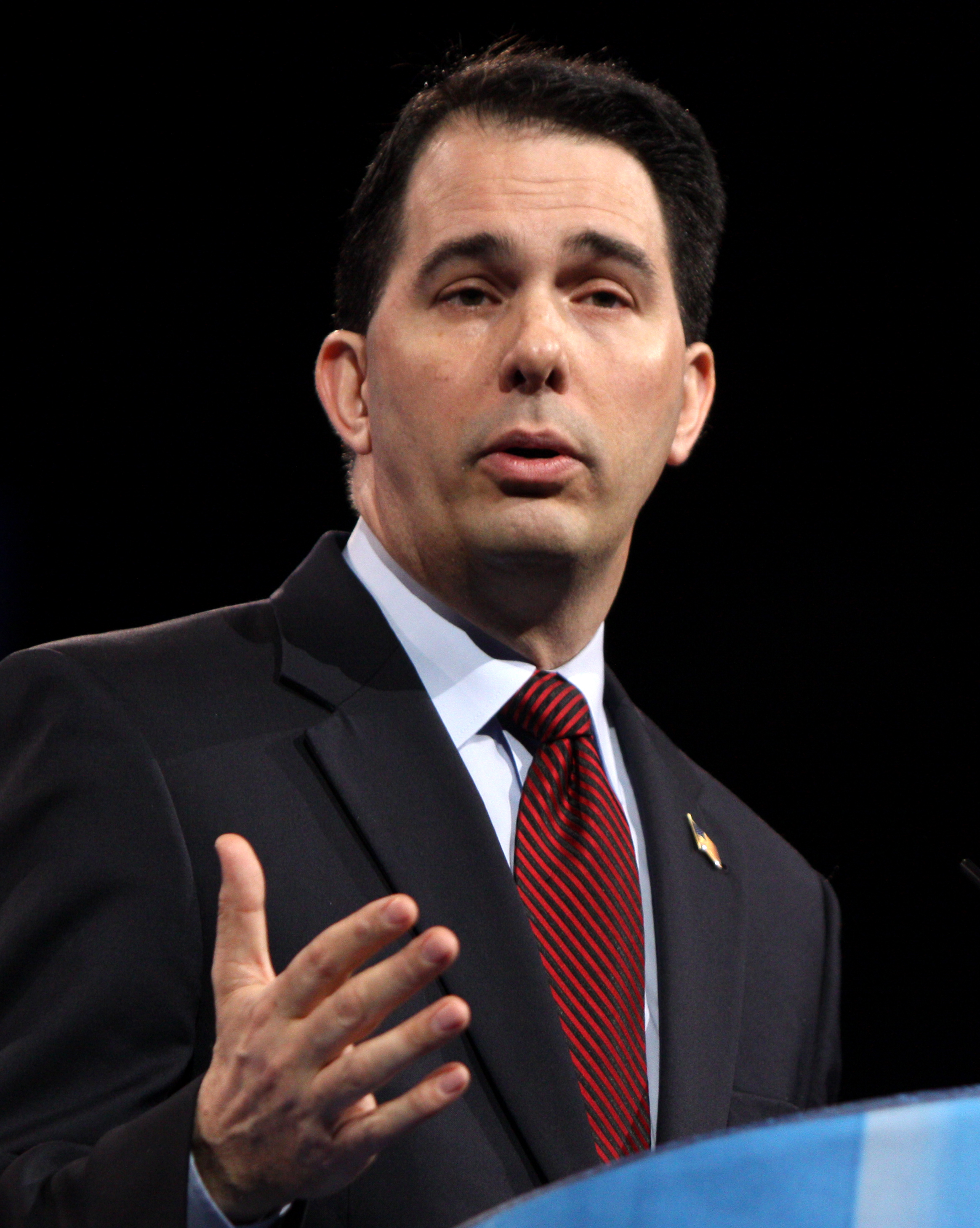 His biggest higher education campaign pitch has been focusing on affordability for families. He's promised to extend a two-year tuition freeze at the state's universities for another two years, and to freeze tuition at the state's technical colleges. The first tuition freeze followed a confrontation with the universities over their large fund reserves.
He's also bragged about increasing the amount of money available for student financial aid. He did -- but at a time when enrollment also rose to historic levels. Burke has used that against him to spotlight a wait list for funds.
While Burke was slow to criticize a tuition freeze -- and hasn't ruled one out altogether -- she has voiced concerns about it, particularly about the possibility of colleges choosing to cut staff or programs to make up lost revenue.
But like Walker, Burke has campaigned on her desire to make college more affordable.
Her jobs plan highlights an idea to create a state refinancing authority to lower student loan payments for graduates who remain in Wisconsin. She also wants to raise the college tuition deduction on state income taxes and make student loans tax-deductible.
Both candidates mention in their respective plans the importance of improving transferability between the state's colleges systems. Neither has talked widely about performance-based funding, though Walker listed a new performance-based formula at the technical colleges as one of his accomplishments while in office.
Iowa
Tuition freezes have also become an issue in the Iowa governor's race.
As the state university system's Board of Regents considered a tuition increase, Democratic challenger Jack Hatch released a statement saying it was "no time to drop a tuition increase on Iowa students." Some board members, led by the board's chairman, a Republican heavyweight, did an "about face," as one local paper described it, and backed what will be a third consecutive year of tuition freezes.
Incumbent Republican Governor Terry Branstad then praised the freeze. "We're pleased the Iowa Board of Regents continues working with us to give Iowa students access to affordable, high-quality education in Iowa," he said in a statement.
The five-term governor, who has a healthy lead in several polls taken this month, pledged that when his office crafts a budget it will do so with "hopes to continue the tuition freeze."
Kansas
The talk in Kansas is all about the dollars, and as in other states, both gubernatorial candidates have accused the other of the sharpest education cuts.
Paul Davis, a Democrat who's challenging Republican incumbent Sam Brownback, was a state representative when the first of the recession-era budget cuts were passed.
In terms of higher education, those large cuts in 2009 launched several years of reduced or near-steady state support for public universities and colleges, including under Brownback's leadership.
Kansas's state spending per student for higher education was nearly 23 percent lower in 2014 than it was in 2008, according to the Center for Budget and Policy Priorities.
Tuition has increased about 20 percent in that period, and last year, the state's Board of Regents blamed increases on consecutive 1.5 percent cuts approved by the legislature for fiscal years 2013 and 2014.
Brownback worked against the most recent cuts, recommending flat funding instead, and higher education spending for this year, at $794,065,583, is the highest it's been since before 2010.
But everyone in Kansas has their eyes on the future. The state is forecast to have a $238 million revenue shortfall in 2016, which many worry could force lawmakers to gut spending on schools, including colleges and universities.
Brownback maintains that his ambitious tax cuts from 2012 will spur growth and the budget will be fine.
Davis has said he'll stop tax cuts until education spending reaches a steady level – though he's focused predominantly on K-12 education.
Illinois
The Republican candidate for governor, Bruce Rauner, has a checklist of higher education changes in his campaign materials, including boosting state support so colleges don't have to rely so heavily on tuition; reducing administrative costs; and increasing money for performance-based funding.
He hasn't offered many details on how he plans to achieve any of those, though.
Incumbent Pat Quinn, a Democrat, hasn't said much about higher education, except for highlighting his proposal this year to allocate an additional $50 million for MAP grants (given based on financial need to state residents attending Illinois colleges) and doubling the total funding for grants over the next five years. (Rauner also said he wants to increase spending on MAP grants.)
Absent from any campaign discussion has been how the state's new performance funding model is affecting colleges or whether Illinois is on track in its goal to increase its population of adults with college degrees, said Sosanya Jones, a professor of higher education at Southern Illinois University.
"It's very telling that neither candidate has addressed these critical challenges, or offered a vision for how they will work to improve higher education in Illinois," she said.
Maine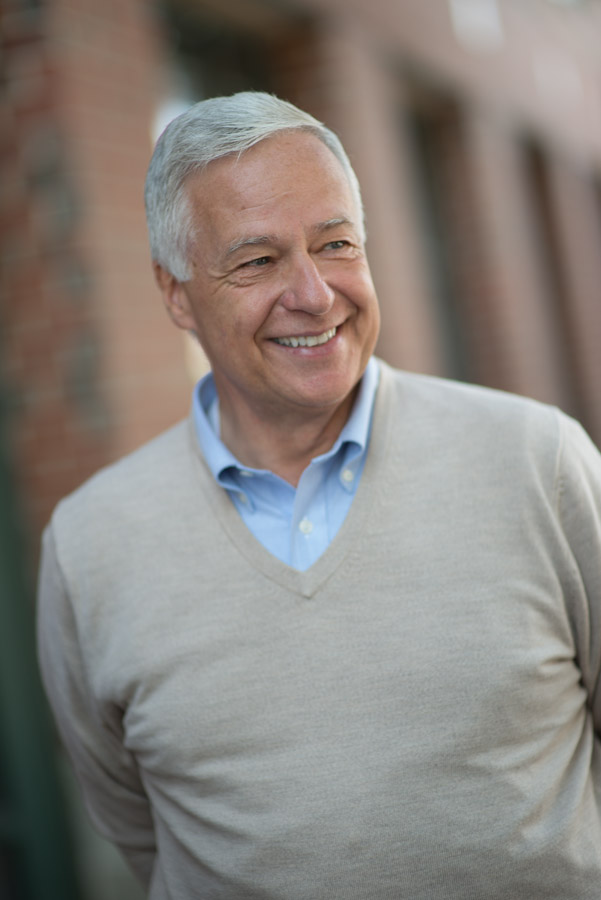 Faculty members and unions are certainly hoping for the defeat of incumbent Republican Governor Paul LePage. Under his watch, the University of Southern Maine has gone through dramatic convulsions and is planning to buy out or lay off 150 people, including 50 professors.
His Democratic opponent, Mike Michaud, wants to give students a free sophomore year of college. The plan aims to reduce rate at which students drop out after their first year of college, which is about 30 percent in the University of Maine system.
His plan would provide a full-tuition scholarship for students in good academic standing and beef up counseling and other student support. His campaign estimates it will cost $15 million to provide a free sophomore year, though some supporters suggest the plan will end up actually costing the state less if it increases retention, because students will be sticking around to pay for their junior and senior years, which they otherwise would not have had.
LePage has mentioned, without many details yet, a "system of selling student loans to employers." The state would offer these employers tax credits. An anti-Republican political action committee immediately panned the idea.
There's a third-party candidate in the race, too, Independent Eliot Cutler. Polling shows a tight race between LePage and Michaud, but Cutler served as a spoiler for the Democrat when LePage was first elected in 2010 and could very well help LePage stay in office.
Texas
Though it looks like the Texas governor's office will remain in Republican hands – Republican Attorney General Greg Abbott is far head in the polls – the change may be welcome, especially at the University of Texas. Bill Powers, the president of the UT system's flagship campus in Austin, has done battle with the board and, in particular, one board member appointed by current Governor Rick Perry.
The perception among some of Powers's backers is that with Perry gone, the waters may calm a bit. There are already a number of changing faces, though, including Powers, who is on his way out next year. The UT System's chancellor, Francisco Cigarroa, is also set to leave at the end of the year.
Other Texas institutions have had Perry inject himself in their affairs, too, as at Texas A&M University.
Pennsylvania
Pennsylvania is a state where higher education funding has been a major issue and where faculty have directed their ire at Republican Tom Corbett, whose popularity has been anemic at the end of his first term. Corbett is expected to lose, but higher ed has played an unexpected – if not quite direct – role in the race.
Corbett was attorney general when investigations began in earnest into the former assistant coach Jerry Sandusky's actions at Pennsylvania State University. Sandusky was eventually convicted on 45 counts of child abuse in 2012. Corbett got hit from both sides. On one, he was accused of not being vigorous enough in his investigation. On the other, Penn State loyalists accused him of throwing the university under the bus by publicly backing NCAA sanctions against the university.
The Philadelphia Inquirer ran a whole story this summer about the animosity some Penn State backers have for the governor. It quoted one pollster as saying, "A lot of Penn State people feel he was heavy-handed and kicked them when they were down, piling on and gloating over" the situation at the university.
Connecticut
Governor Dan Malloy, a Democrat, is locked in a tight re-election battle against Republican Tom Foley.
In his first term in office, Malloy ushered through an ambitious higher education agenda, reorganizing the state's Board of Regents (not without controversy) and launching a new community college program aimed at getting students to return to college. He also supported funding boosts to the state's public universities.
Malloy has proposed allowing students to refinance student loans made by the state, making student loan interest payments tax-deductible and increasing funding for the state's need-based scholarship.
Vermont
Popular Democratic Governor Peter Shumlin is considered primed for a third term, but his Republican challenger has put forward a bold education plan that's worth noting.
Scott Milne suggested consolidated the state's 46 school supervisory unions into about 15 regional school districts, and said that savings from cutting staff could then be used to offer a hefty tuition subsidy to Vermont students.
The plan was swiftly criticized by the Shumlin campaign, which, among other things, said the savings Milne promises through his consolidation idea are unlikely to come about.
Colorado
Higher education as an issue has been nearly nonexistent in the close competition for the governor's seat, save for a debate at Colorado State University when a student asked about containing higher education costs.
In May, Democratic Governor John Hickenlooper signed a bill into law that will limit tuition increases and will introduce a performance based funding system for some of the state's higher education funding. The details are still being worked out, but the new formula hasn't been a part of either Hickenlooper's or Republican challenger Bob Beauprez's campaign.
Outside of the governor's race, there are three seats up for election on the nine-member University of Colorado's Board of Regents, which looks as if it could turn over to Democratic control for the first time in more than three decades.
Other Regents Races
The partisan split for the University of Michigan Board of Regents, which has elected board members, could shift from a 6-2 Democrat to Republican majority to a 4-4 tie because two Democrat-held seats are on the ballot. A Faculty Senate representative, however, said there doesn't seem to be much talk about the races.
In Arizona, a fast-growing state with locally controlled community colleges, a bloc of candidates are running to be on the board of the Maricopa Community College District, in Phoenix. They want to "cut spending, stop tax increases and reduce tuition," The Arizona Republic reported.
You may also be interested in...
Today's News from Inside Higher Ed
Inside Higher Ed's Quick Takes