You have /5 articles left.
Sign up for a free account or log in.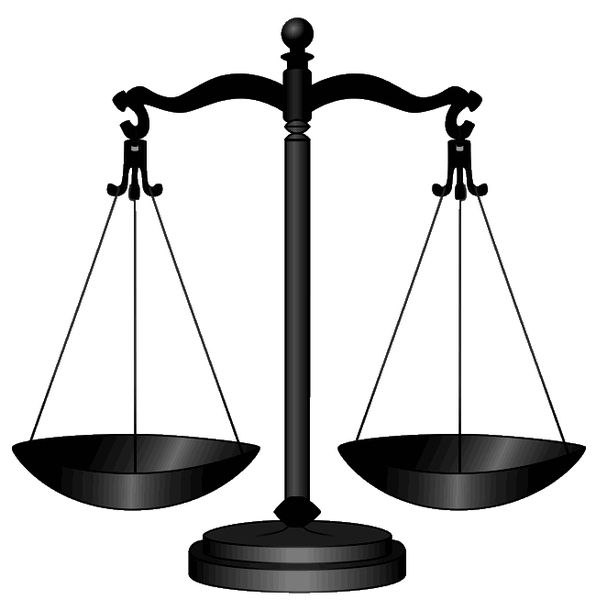 Princeton University reached an agreement with the Department of Education Wednesday to end a civil rights investigation into how the university handles cases of sexual assault on campus. Princeton was found to be in violation of Title IX of the Education Amendments of 1972, the department said, for "failing to promptly and equitably" respond to complaints of sexual violence and for using a higher standard of proof than what is permitted by the department.
Princeton was the last Ivy League institution -- and a rare prominent institution -- to still use the "clear and convincing" standard instead of the "preponderance of evidence" standard in adjudicating sexual assault cases. Where the clear and convincing standard of proof requires a roughly 75 percent chance that the accused is responsible, preponderance of evidence, which is the standard used in civil cases, requires a 50.1 percent chance. In order to comply with Title IX, Princeton adopted the lower standard in September, appeasing the department's Office for Civil Rights and helping to end the investigation.
Laura Dunn, executive director of SurvJustice, said that the vast majority of colleges now use preponderance of evidence, but the department's decision sends a clear message to any remaining institutions that are slow to adopt the lower standard.
"Now that the department is coming out very clearly on this, it's very easy for schools to realize this is the only acceptable standard," Dunn said. "The government is finally standing up to the schools, and they're saying that it doesn't matter if you're Harvard University or a small community college, preponderance of evidence is the standard."
About 70 percent of colleges were already using that lower standard by the time the department released its Dear Colleague letter in 2011 -- which went further than just recommending the standard and actually required it -- but the clear and convincing standard remained in place at elite institutions like Yale University, Harvard, and Princeton. Yale changed its policies soon after the letter's release, but Harvard and Princeton did not follow suit until the department launched investigations into both colleges.
Harvard lowered its standard in July, and Princeton followed two months later. Even now, the lower standard remains a contentious issue on those campuses. In October, 28 current and former Harvard law professors said the policy could deny due process to those who are accused.
"It's mostly at these elite schools that we see a real pushback," Dunn said. "To put it bluntly, I think it's arrogance and ingrained male privilege, but I think they're starting to get the message."
The department's investigation into Princeton was prompted by three complaints, including two cases where the university found the accused students not responsible of sexual assault but did not allow the accusers to appeal the decision. Had the accused been found responsible, Princeton's policies did allow the accused to appeal, meaning the policy did not treat both parties equally, the department said.
In the third case, the accused appealed his suspension after he was found to have sexually assaulted a student. The accused student was allowed to stay on campus during the appeal process, but was again found responsible of sexual assault at a later rehearing and suspended. The lengthy process meant the accused and the victim remained on campus together for nine months.
"The student continued to be subjected to a sexually hostile environment as a result of the university's failure to provide a prompt and equitable response to [her] complaint," OCR said in a resolution letter to Christopher Eisgruber, Princeton's president.
The cases took place between 2009 and 2011, and in all three, the clear and convincing standard of proof was used to determine if a student had committed sexual assault.
As part of its agreement with the department, Princeton must reexamine all complaints filed from 2011 to 2014, and provide remedies such as "counseling or academic adjustments" in cases that were mishandled; conduct annual climate surveys to "assess the steps and measures taken by the university" and whether they are helping curb sexual violence on campus; and publicize and provide a sexual assault education and prevention program for students and staff. It will also have to reimburse "university-related expenses" for the three students who filed complaints. In addition, the university will continue to roll out the new policy it announced in September, including hiring a new Title IX investigator, handling cases within a 45-day timeframe, and lowering its standard of proof.
"We are pleased that this investigation has been concluded with an agreement that brings the university's policies and procedures into compliance with all statutory and regulatory requirements," Eisgruber said in a statement.
While the Department of Education has the ability to determine what exactly violates Title IX and potentially pull federal funding from colleges who are in violation, preponderance of evidence has not been codified by Congress. The Campus SaVE act does not dictate what standard a college should use, only requiring that institutions disclose what that standard is. Joe Cohn, legislation and policy director at the Foundation for Individual Rights in Education, said that the department is "on shaky ground when they insist that preponderance of evidence is the only acceptable standard of proof under Title IX," because, legally, it is only the current administration's interpretation of the law.
"But it doesn't matter if their interpretation is off by an inch or a mile, because who is willing to be a test case on that," Cohn said. "With federal funding at stake, institutions are too afraid to engage and criticize a regulating body. This type of chilling atmosphere is not helpful to anyone. Nobody is willing to take a stand."
Brett Sokolow, president of the National Center for Higher Education Risk Management, said that with Princeton adopting the lower standard and the department continuing to find colleges in violation of Title IX if they do not adopt it, there are "probably only a handful of colleges left" who use a higher burden of proof.
"Princeton was one of the last holdouts," Sokolow said. "Off the top of my head, I can't think of a single campus still using a higher standard. And that's a very positive change."