Panel criticizes American Studies Association's year-old academic boycott of Israel at body's annual meeting. And the panelists in turn are criticized.
LOS ANGELES – It was just the first day of the American Studies Association's annual meeting here Thursday, but tensions surrounding the organization's year-old academic boycott of Israel were already flaring.
The flashpoint was an anti-boycott panel that sought to explore such questions as the role of political ideology in academic debate, whether the Israel-Palestine conflict is within the purview of the ASA, and whether academic boycotts are a legitimate means to political ends. But while some attendees said they appreciated the panelists' thoughts, others accused them of perpetuating a "for" or "against" line of thinking they said has done irreparable damage to the discipline. 
Micki McGee, associate professor of sociology and director of the American studies program at Fordham University, may have put it most succinctly when she advised both pro- and anti-boycott ASA members to, "Step up and have a fucking conversation." She said she was frustrated after working "assiduously" within the past year to maintain a "neutral space" for her students regarding the boycott, only to be criticized– including in harassing emails – for her position. (In an interview Friday, McGee said that she had only been harassed by an anti-boycott colleague who accused her of anti-Semitism in her refusal to reject the ASA's move. An earlier version of this story stated that McGee had received harassing emails accusing her of being on both sides of the debate.)
She said she resented that the larger boycott conflict was being played out within her small program as, in her view, members of the ASA remain entrenched in their own ideology. So while McGee said she appreciated the anti-boycott panelists' attempt at broadening the debate, their single perspective reproduced the "politics of dichotomization that I am vehemently opposed to."
June Howard, the Arthur F. Thurnau Professor and chair of American Culture at the University of Michigan, also expressed dissatisfaction with the level of debate. "I came here looking for a better argument [against the boycott], but I didn't get any," she said.
The professors' comments came after remarks from panelists, all of whom opposed the boycott on various grounds. Nancy Koppelman, an American studies professor at Evergreen State College, in Washington State, chaired the session, which was called, "The Party's Over: A Panel and Open Discussion on the Aftermath of the ASA's Boycott Resolution."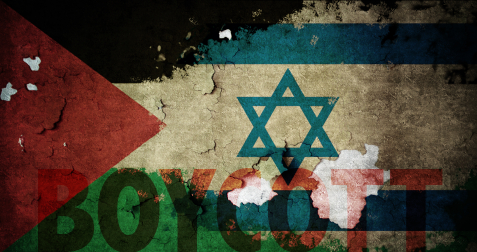 Koppelman said she understood audience members' concerns, since she'd felt similarly marginalized trying to foster debate about the boycott on her campus within the last year. But she said that Thursday's panel was the only one of numerous boycott-related sessions planned for the conference to examine it critically, and that she hoped audience members would "respect" that important mission. (Look for additional coverage of pro-boycott panel sessions in Monday's Inside Higher Ed.)
"Either you're for it, or against, in terms of action" to reverse the boycott, she said.
In her own critique of the boycott, Koppelman said that while some advocates called it a largely symbolic gesture, symbols have power. Pointing to what she saw as a relatively limited number of papers of Jewish-American scholarship presented at this year's conference, Koppelman said the the boycott has already had a chilling effect on the discipline. She also said the boycott "promotes conflict rather than addresses conflict," and goes against the ASA's history as a "big tent" organization opposed to ideologically driven work.
"Each of us is trusted to know the difference between our politics" and scholarship, she said, suggesting that those present consider forming a new caucus within the ASA to promote dialogue about issues related to the boycott. She said it's important that regional chapters of the ASA know they can reject the boycott, as its Eastern American and California contingents have done. She also half-jokingly suggested forming a new ASA.
In December, ASA became the second U.S. academic organization, after the Association for Asian American Studies, to endorse the boycott of Israeli academic institutions. Some 66 percent of the 1,250 votes cast during the ASA referendum supported its National Council's resolution endorsing the boycott. But while the move enjoyed broad support, it also faced criticism, both from members who said the vote unfairly singled out Israel among many nations accused of human rights violations, and from organizations such as the American Association of University Professors, which opposes boycotts as anti-academic. Numerous college presidents also condemned the boycott.
Some 31 percent of voting members opposed it and some 3 percent abstained. Slightly less than a third of eligible members participated in the referendum.
Another panelist, Michael Aaron Rockland, a professor of American studies at Rutgers University, said those numbers suggest that "a small group that's armed and aggressive can virtually accomplish anything" – in other words, that most members don't actually support the boycott.
Rockland said he's not opposed to the ASA's taking a stand on political issues – he supported its opposition to the Vietnam and Iraq Wars, for example. But he said that "Israel has absolutely nothing to do with the study of American society and culture." To those who would argue that Israel is closely linked to American culture, Rockland added, so are Pakistan and Saudi Arabia and other countries that discriminate against women and lesbian, gay, bisexual and transgender people.
Targeting Israel, he argued, has made ASA a "pariah among academic institutions of any substance."
Mohammed Wattad, an assistant professor at the School of Law of Zefat Academic College in Israel and visiting professor at the University of California at Irvine, said he didn't want to comment on the substance of the boycott but rather the "means." He condemned the notion of punishing "innocent" academic institutions to force political change, reluctantly comparing it to an "act of terror." (Note: This sentence has been updated from a previous version to clarify that Wattad was referring to terror, not terrorism.) He noted that even some prominent Palestinian leaders oppose academic boycotts, saying that higher education is one of the only institutions where peace is advancing.
Wattad also said academic boycotts are anathema to free speech, especially in the U.S., where the notion means not just "the right to talk, but the right to talk to someone, with someone." Linking free speech to democracy, Wattad said that the First Amendment aims to create "a marketplace of ideas, and then hopefully the truth will prevail."
Howard, like other members of the audience, took issue with some of the arguments presented. She said that as a resident of Michigan, which has a large immigrant population, she felt Arab-American relations are within the purview of American studies. And she objected to Wattad's terror comparison. Another attendee, who did not want to give her name but who teaches at a Canadian institution, said that while the boycott "embarrassed" her, it isn't helpful to dwell on how the ASA has changed over time.
"This is not a moment for nostalgia," she said. "I think the questions that face us are whether the boycott is a productive thing," and what to do about it if not. She suggested another resolution to end the boycott.
While the panel had its critics, it had its supporters, too. Nina Morgan, an associate professor of English at Kennesaw State University and co-founder of the Moroccan American Studies Association, said that the speakers had accomplished something "powerful and important" in bringing their perspective to light. But she, too, cautioned – especially where impressionable students are involved – that a lack of diversity of opinion signals an "ideological moment," not an academic one.
"We don't want our students to become ideological; we want them to become critical thinkers," she said. As for faculty, Morgan added, "It's a pity to see professors pitted against professors, and that's one of the blindnesses of the current ASA leadership."
Eric Sandeen, professor and director of American studies at the University of Wyoming, also said he was "really pained" by recent ASA actions, and felt limited by the boycott, as if the ASA had "suddenly spoken on my behalf."
"We should be able to study whatever we damn well want to study," he said. "I don't deny that there are people who want to make a statement about the Middle East, but I don't think an academic organization is the place." He compared the ASA to a "political action committee."
Despite the ongoing boycott, Wattad won't be the only Israeli scholar attending the conference.
A Representative From U. of Haifa
The University of Haifa plans to send an administrative representative on Saturday. The university isn't releasing the name of the scholar, citing security concerns, but he or she will "report back with ideas about new directions in American studies," Hanan A. Alexander, a dean of students and professor of educational philosophy at Haifa, said in an email interview. The university has a growing American studies program, including its Center for the Study of the United States and the Ruderman Program for the Study of American Jewry.
Of course, there is symbolic meaning in the representative's attendance. Despite early boycott guidelines against working with scholars representing Israeli institutions – which recently were changed after some boycott critics accused the site of the annual conference, the Westin Bonaventure Hotel, of discrimination if it was complicit in barring representatives of Israeli institutions from its grounds – the Haifa representative will wear the university name on his or her badge. Alexander said that's in part to protest the "morally offensive position" that the ASA took initially. He said there's been no trouble thus far in registering the representative.
That's important, he said, since Haifa is one of Israel's most diverse institutions. Some 22 percent of the university's 18,300 undergraduate and graduate students are Arab (the proportion is higher among undergraduates, at 35 percent; 45 percent of dormitory residents are Arab, including Muslims, Christian and Druze). The university is also home to the Arab Jewish Center, Hanan said, "which conducts cutting-edge research on Jewish-Arab relations in Israel, and number of leadership programs for students in these diverse communities to promote coexistence."
Echoing sentiments expressed by Wattad and others on the ASA panel, "The boycott would certainly harm our Arab students as well as our Jewish students." More importantly, Alexander said, the boycott "undermines the freedom of expression basic to serious academic research and teaching,  is based on fundamental misconceptions of Israeli society in general, which grants equal rights to all citizens, and of our university in particular, which takes great pride in advancing research at the highest level in a context of diversity and respect for difference."