You have /5 articles left.
Sign up for a free account or log in.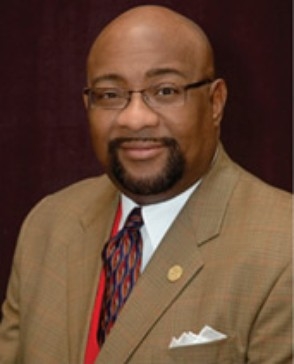 Lincoln U. of Pennsylvania
The president of Lincoln University of Pennsylvania is out of a job less than two weeks after he became widely known for making inflammatory suggestions about female students on his campus.
The university's Board of Trustees announced Monday morning it had accepted the resignation of Robert R. Jennings, the 13th president of Lincoln, one of the nation's oldest historically black colleges. In comments that drew national attention in mid-November, Jennings suggested several female students who made rape allegations were never raped, and questioned their motives.
Jennings's interim replacement as president is Valerie Harrison, the university's general counsel. In an email to students, faculty, alumni and parents, Harrison sought to clean up Lincoln's reputation as a college possibly indifferent to sexual assault allegations. She announced a sexual misconduct task force led by its current vice president of student affairs.
"The Lincoln Board of Trustees and the administration take the issue of sexual misconduct seriously and have done significant work to prevent sexual misconduct at the university," Harrison said in the email.
Jennings had already been the subject of faculty and student complaints about more than just what they said was his tendency to make inappropriate remarks. Faculty complained his poor business decisions hurt morale and jeopardized academics; students said his decisions hurt enrollment, violated their privacy and cast the university in a bad light.
In an email, Kimberly A. Loyd, the head of the Board of Trustees, announced Jennings's departure Monday in an email that said, "This morning, the Lincoln University Board of Trustees accepted the resignation of President Dr. Robert R. Jennings.  The Board of Trustees is committed to the university's stakeholders and to advancing Lincoln's great legacy."
Robert Langley, a biology professor who is head of the campus faculty union, a chapter of the American Association of University Professors, said faculty were not surprised the university had moved away from Jennings.
"I'm never happy when anybody loses their job, but we have to move on," he said. "Was it the right choice? Probably it was the right decision."
Marybeth Gasman, a professor of higher education at the University of Pennsylvania who leads a center that studies minority-serving institutions, said it's time for reflection at Lincoln.
"I think the resignation is positive for Lincoln given that the institution cannot afford to move forward under leadership that lacks the confidence of the constituents," she said in an email. "I think it's a time for reflection for Jennings, the board, and the alumni."
It isn't clear how much involvement Jennings had in the decision. Johnny C. Taylor Jr., the president and CEO of the Thurgood Marshall College Fund, which represents public historically black colleges, said he was surprised to hear Jennings was out on Monday.
Taylor spoke on the campus on Thursday and was introduced by Jennings. Taylor said he got no hint Jennings was about to be out of a job. When Taylor found out, he called Jennings, who said he was boarding a cruise ship and asked Taylor who had been named president.
"He [Jennings] is not even in the office, and so I, again, am not here to question it, but it's really odd to me that he would resign and was not even there to resign," Taylor said. "So I'm not sure what has gone on there, but what I will tell you is: if our schools ever hope to be beneficiaries or recipients of grants and major gifts, we've, one, got to have more stability in the management ranks, or specifically in the president's office; and two, to the extent that changes occur, they have to be done in a way that doesn't raise all sorts of questions about the circumstances of the departure."
Representatives of the university did not immediately respond to an email seeking a copy of Jennings's letter of resignation Monday evening.
Jennings's notoriety began this month when a video from September gained wide circulation. The video shows him saying that three female students at Lincoln made rape allegations only after having "done whatever they did with young men and then it didn't turn out the way they wanted it to turn out." His comments about how women dress also struck many as placing responsibility for preventing rape on women -- while also offending some male students at the university for implying that they were predators.
Harrison, the interim president, is a lawyer. Before Lincoln, she was vice president for legal affairs at Arcadia University and before that associate counsel at Temple University, where she was also an adjunct professor. Prior to that, she worked in the private sector.