You have /5 articles left.
Sign up for a free account or log in.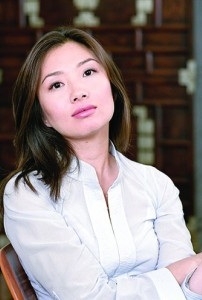 Trigger warning policies in college classrooms have been controversial since their inception, with advocates saying they protect students who have had traumatic experiences – primarily sexual assault – from having to relive them as part of their education. Opponents, meanwhile, have argued that trigger warning policies infringe on instructors' academic freedom and deny students one of the hallmarks of a college education: being made to feel intellectually uncomfortable at times.
That conversation has now reached law schools, based on an essay by Jeannie Suk, a professor of law at Harvard University, that was recently published by The New Yorker.
In her piece, called "The Trouble with Teaching Rape Law," Suk argues that increased anxiety among her students and colleagues about discussing complicated sexual assault cases is impeding criminal law professors' ability to do their jobs well – ultimately at the expense of students and the rape victims whom some of them will eventually represent.
"Student organizations representing women's interests now routinely advise students that they should not feel pressured to attend or participate in class sessions that focus on the law of sexual violence, and which might therefore be traumatic," Suk says. "These organizations also ask criminal-law teachers to warn their classes that the rape-law unit might 'trigger' traumatic memories. Individual students often ask teachers not to include the law of rape on exams for fear that the material would cause them to perform less well."
Suk continues: "One teacher I know was recently asked by a student not to use the word 'violate' in class — as in 'Does this conduct violate the law?' — because the word was triggering. Some students have even suggested that rape law should not be taught because of its potential to cause distress."
She says that the environment makes teaching the kinds of complicated rape cases that are worth studying – those involving questions of consent or credibility, for example – so difficult that some professors are "giving up" on the subject entirely.
"About a dozen new teachers of criminal law at multiple institutions have told me that they are not including rape law in their courses, arguing that it's not worth the risk of complaints of discomfort by students," Suk wrote. "Even seasoned teachers of criminal law, at law schools across the country, have confided that they are seriously considering dropping rape law and other topics related to sex and gender violence. Both men and women teachers seem frightened of discussion, because they are afraid of injuring others or being injured themselves."
Suk asks, "What has made everyone so newly nervous about discussing sexual-assault law in the classroom?"
She attributes the fear in part to a sense among the public that frank discussions of sexual assault equate to a kind of "second rape," or public retraumatization.
Despite that argument – which victims' advocates have made in defense of trigger warnings -- Suk says that "more than ever, it is critical that law students develop the ability to engage productively and analytically in conversations about sexual assault. …If the topic of sexual assault were to leave the law-school classroom, it would be a tremendous loss— above all to victims of sexual assault."
Suk, who is on sabbatical this term, did not immediately respond to a request for comment. But her essay has already generated debate among law professors and victim advocates about how to address sexual assault with future lawyers. In a comment thread following a summary of the piece in the American Bar Association Journal's blog, for example, several commenters called demands for trigger warnings or avoidance of the topic "absolutely ridiculous."
"First off, no one questions the moral wickedness of rape and how rape has negatively impacted the lives of too many women," one commenter wrote. "However, if someone is so sensitive that they cannot discuss this topic in a general criminal law course, they should really find another line of work."
Others disagreed, arguing that training in sexual assault law wasn't necessarily essential for those who found it too triggering.
"There is a wide range of legal work not dealing with this kind of difficult issue for people," one commenter wrote. "Just because someone has strong negative responses to discussions of sexual misconduct in no way speaks to his or her ability as a lawyer."
Susan Kruth, a lawyer with the Foundation for Individual Rights in Education, which views trigger warnings as incompatible with academic freedom, also wrote about Suk's piece. Kruth says it is "profoundly troubling that faculty at institutions of higher education — supposedly 'elite' schools, no less! — would be forced even to consider not teaching such a critically important subject at the behest of those insisting on emotional comfort."
She continues: "It should go without saying that solving a problem requires talking about it, learning about its history, and — where they exist — discussing the surrounding legal issues. Is the point of law school to make future lawyers feel comfortable, or is it to enable them to be zealous advocates for their clients, who may include victims of rape and other crimes?"
It's unclear how widespread demands for trigger warnings – at least to the extent that they make professors think twice about teaching sexual assault laws -- really are. But law professors at institutions around the country said they'd developed sensitive ways to approach the subject in the classrooms.
Erin Buzuvis, director for the Center of Gender and Sexuality Studies and a professor of law at Western New England University, moderates the Title IX Blog, which tracks on-campus sex discrimination cases. Buzuvis doesn't teach criminal law, but said the topic of rape sometimes come up when she teaches discrimination law or torts. She said she hadn't noticed students "pushing back" from the subject, but said she generally agreed with Suk's notion that law schools should not shy away from teaching rape law.
That said, she added, the "accommodation I try to make out of sensitivity to the subject matter is to never cold-call students for the facts of a case that involve sex." Buzuvis presents those cases to the class, and then takes volunteers. At the beginning of the sexual harassment unit, Buzuvis also gives "a little warning about sensitive content" and tells students she's "amenable to accommodating any student who, based on the assignment, anticipates having trouble in class."
Kevin Cole, a professor of law at the University of San Diego who runs a blog for criminal law teachers, said he hadn't noticed any uptick in trigger warning requests. But, like Buzuvis and several other law professors interviewed for this article, he said he's long avoided "cold-calling" on students during discussions of sexual assault. That practice, often used as part of the Socratic method, is common among law professors.
More recently, Cole added, he's decided it's "better to let students know of my practice before class begins as a way to reduce anxiety among those who have been traumatized by sexual assault."  Still, he said, some "risk" in the classroom is justified both by "the importance of the subject and the lessons it teaches about how the criminal law can go astray."
Robert Weisberg, professor of law at Stanford University, said he teaches "typical" sexual assault cases in his criminal law course – meaning the most complicated cases – which "surely cause the students to read very troubling facts." But he's careful to keep the discussion more "abstract than is true of other issues."
Weisberg said he hadn't been asked about trigger warnings, but said a student recently asked him to tell the class "that because of the numbers of university students who have been victims, we should all be careful to be sensitive in discussing this subject." He was "happy" to do it, he said.
Colby Bruno, senior legal counsel at the Victim Rights Law Center, agreed with Suk and others that it was "critical" that colleges and even high schools teach about rape, as it "can help the heightened awareness that we have fought hard to achieve."
But "it must be done with the proper training and understanding of the potential impact," Bruno said, noting that discussions of rape in classes of all kinds – not just law – should be accompanied by trigger warnings and an offer for counseling or extra time after class to discuss outstanding issues. Students should also be able to opt out of the discussion entirely, she said.
"There is a sensitivity factor that Suk explained and I believe that to be true," Bruno added. "I do not see it, however, as an insurmountable obstacle."
Law professors do have some discretion over what they teach and how. Barry Currier, managing director of accreditation and legal education for the American Bar Association, said that association standards require a "rigorous program" that prepares students to practice law effectively, ethically and responsibly. But there are "few prescriptions in the standards for exactly what a school must cover in its curriculum and how to best cover it."
Michael Olivas, William B. Bates Distinguished Chair of Law and director of the the Institute for Higher Education Law and Governance at the University of Houston, said law students need to learn about sexual assault laws and other potentially uncomfortable topics to take the bar exam and enjoy successful careers. Olivas, a member of the American Association of University Professor's litigation committee, also has written extensively on academic freedom in teaching law. He said that he opposed trigger warning policies entirely, as well as the idea that any topic – whether it's sexual assault or immigration or disabilities – should be avoided in the name of student comfort. 
"Classrooms are supposed to be didactic and challenging," he said. "I actually see it as part of my job to make students feel uncomfortable, not comfortable."
That said, Olivas, added, professors should take special care in thinking about how – not if – they will teach sensitive subjects, and in promoting trust within the classroom.
"You can't use [sensitive cases] like red meat to get the lions roaring," he said. "But carefully, with some nuance, you can prepare students in advance that anything being said stays in the classroom and deliberately hurtful comments will not be tolerated."