You have /5 articles left.
Sign up for a free account or log in.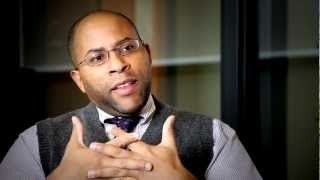 Many female professors complain that students evaluate them in sexist ways based in part on appearance, and data suggest that's true. But few administrators have spoken out against student bias in evaluations, and tend to treat it more as an inevitable if unfortunate part of the process. So a recent mass e-mail to students at Rutgers University School of Law at Camden from Adam Scales, vice dean, stands out.
"Throughout my academic career, I've displayed an array of sartorial styles. For years, I veered sharply between 'Impoverished Graduate Student' and 'British Diplomat,'" Scales wrote. "Of course, one would never know any of this by reading my student evaluations. That's because I'm a man."
Scales goes on to explain that an unnamed student has explored, "in some detail, the fashion stylings of one of your professors," and that that professor is a woman.
He continues: "Women are frequently targets of evaluative commentary that, in addition to being wildly inappropriate and adolescent, is almost never directed at men. Believe me, I am about the last person on this faculty for whom the 'sexism' label falls readily to hand, but after a lifetime of hearing these stories, I know it when I see it. Anyone who doubts this would find it instructive to stop by and ask any one of our female professors about this and similar dynamics."
Scales says that student evaluations are an "important tool," and that they're also public and become part of every faculty member's record (he notes he struck the fashion "advice" from the evaluation in question in a "nanosecond," however).
Therefore, he tells students, "When you compose comments about faculty -- which can be as direct, negative and harshly detailed as you like -- I want you to remember that you're writing for the personnel file, and for history. If you have any doubts that posterity will somehow muddle through without the benefit of your fashion advice, allow me to dispel them once and for all."
Scales confirmed that he wrote the e-mail in question but declined to answer further questions about what had prompted it or the feedback he's gotten so far.
Public reaction seems positive. April Lind, a first-year student at Rutgers at Camden, said she was "thrilled" with Scales's e-mail, since he could have "let go" whatever comment he was referring to (she said she doesn't know who wrote it or whom it was about). "I'm very glad he didn't," she said. Lind added that while she thought sexism was "very alive" in society, she didn't have any evidence that it was worse in law school than anywhere else.
Above the Law, the legal news blog that first reported on Scales's e-mail, offered high praise, saying that "nearly all women in the legal profession, including law school professors, have found themselves the victims of 'wildly inappropriate and adolescent' commentary about their style of dress. And yet, in recent memory, Vice Dean Scales is the only member of legal academia to defend his female colleagues from these unwarranted attacks. Why aren't more law school deans speaking out against sexism in the legal profession?"
Erin Buzuvis, professor of law and director of the Center for Gender and Sexuality Studies at Western New England University, had a similar take, saying she'd never heard of a dean speaking out against gender bias in student evaluations before.
"I think it is commendable," Buzuvis said via e-mail. "It clarifies a community norm, it provides a valuable learning opportunity to the offending student and it sends a reassuring message to female faculty that the administration is at least aware of the problem of gender bias in evaluations and would, presumably, incorporate that into any weight such evaluations would hold." And given that "evaluations are anonymous, precluding some kind of one-on-one intervention, I think it made a lot of sense for the dean to address the matter via mass e-mail," she added.
Gender bias in student evaluations of faculty members is a well-documented phenomenon, and recent research suggests it even exists in online courses, where students only have access to a professor's name, not her appearance. But looks factor in, too, of course. And this form of bias may be of particular importance in law due to the attention paid to professional attire by law publications, associations and schools. Take, for example, the 2013 essay in Legal Ink magazine telling women lawyers to "look like an attorney, not Lady Gaga," or the now-infamous memo from a Loyola Marymount University Law School administrator to externship students, saying, "I really don't need to mention that cleavage and stiletto heels are not appropriate office wear (outside of ridiculous lawyer TV shows), do I?" (A spokesman said the school no longer uses the memo.)
Lisa M. Passante, president of the National Association of Women Lawyers, said the organization was glad to see gender bias being raised at the law school level, and that it hoped Scales's comments would "resonate with the students and cause them to think more deeply about the broader impact of their words on the careers of their professors, their classmates and women lawyers in general." Much of the association's work "addresses the biases women attorneys face for simply being female," she added.
But not everyone is in total agreement with Scales.
Michael Christian, president of Manhattan Makeovers, a research-based firm that advises lawyers and other professionals on what to wear to be more effective at work, and author of the Legal Ink piece on what women lawyers should wear, said he wasn't privy to the exact comments that had prompted Scales's e-mail. (Christian's pen name is William Cane.) But Christian said he disagreed "with a simplistic policy that prohibits all student comments about a professor's wardrobe or image. For a professional, image is important, and it is something that students should be allowed to comment upon if they do so in a professional manner."
Erik M. Jensen, Coleman T. Burke Professor of Law at Case Western Reserve University, has written about the importance of professional attire among law professors, including in Inside Higher Ed. Via e-mail, he said Case Western sponsors sessions for law students on how to dress for work and interviews. So if "students know, or will know, how to dress as lawyers, the faculty should too," he said.
Jensen noted that that wasn't necessarily a comment on what had happened at Rutgers, since details about the evaluation weren't public. "But if -- and I emphasize the if -- the student's complaint was that a particular professor dressed in an unprofessional way, not showing appropriate respect for the students, that criticism strikes me as appropriate. If the point was vulgar, clearly not."
He added: "I will note that at Case Western Reserve the dress of quite a few male law professors has been ridiculed over the years -- glow-in-the-dark green suits, for example. (It has been asked about me, although not to my face, whether I sleep in button-down pajamas.) And I remember reading a student evaluation that characterized a male professor then on the tenure track as 'sexy.' Inappropriate? Probably. 'Wildly' inappropriate? Oh, I don't know."