You have /5 articles left.
Sign up for a free account or log in.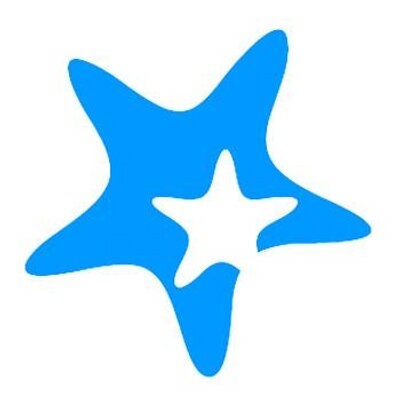 Student success company Hobsons on Monday acquired Starfish Retention Solutions, bringing both companies closer to the goal of building college and career planning tools that track students as they move through elementary school, high school, college and beyond.
"We're trying to address what we think is one of the biggest issues facing education today, which is that students are getting to higher education and they're not necessarily sure why," said Stephen M. Smith, president of advising and admissions solutions at Hobsons. "When you have a world where almost 40 percent of four-year college students don't actually complete their degree after six years, we feel like we want to address that issue of retention.... We think we can do that by starting early."
Hobsons is already a well-known player in the K-12 space. Overall, the company serves about 12 million students across 2,000 postsecondary institutions and 8,500 schools and school districts in 100 different countries, CEO Craig Heldman said.
The company is perhaps best known for Naviance, the software tool used by high school students to determine their chances of being accepted to colleges and universities based on how their grade point averages and standardized test scores compare to previously accepted students from their high schools.
Naviance is only one part of Hobsons' broader interest in "student life cycle" management. Generally speaking, its software offerings help students find colleges and universities suitable to their interests and career plans. Adding Starfish's software to the lineup "completes that student life cycle story," Smith said.
Hobsons has a history of using acquisitions to gain a foothold in different sectors of higher education. For example, the company previously boosted its standing in the graduate and continuing education markets by acquiring Beat the GMAT and Intelliworks.
Starfish, while smaller, has also established its presence in higher education, particularly among two-year institutions. Its student success software helps colleges and universities with academic planning, advising and identifying students who are at risk of not meeting their goals -- but also those making good progress toward them.
For the next 18 months, Hobsons will sell Starfish's software. Meanwhile, Hobsons will work to integrate the two systems and the data collected from them.
"Longer term, what we want to do is ensure that -- as students start to think about their education and build a plan -- they can start doing that without an artificial divide between high school studies and postsecondary studies," Smith said. In one example, he mentioned that students could grant advisers access to results from career exploration or personality assessments they completed as high school students. "That way it's not a blank screen, but it's something [the advisers] have as a starting point."
David Yaskin, CEO and founder of Starfish, said the company's roughly 250 clients have pushed for products that target prospective students -- in other words, "a bunch of things we want to do that we don't have the resources for." To address that demand, he said, the company either had to invest a significant amount of time and effort into building its own services or find a company already offering products in that market.
Yaskin first talked to Hobsons in April, and described the connection "like love at first sight."
"There's so much that we want to do in higher education, and Hobsons helps us get there," Yaskin said. Addressing the broader issue of retention across all of K-12 and postsecondary education, he said, is "too much for a smaller company to do."
Financial details of the acquisition were not disclosed, but Heldman described it as the largest in Hobsons history. Starfish's team of roughly 70 employees will join Hobsons, bringing the size of the company up to about 900 worldwide. While Starfish only has a handful of clients located outside the U.S., Hobsons already has offices in Australia, India, Malaysia and the U.K.
More from Tech & Innovation