You have /5 articles left.
Sign up for a free account or log in.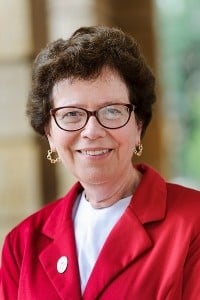 The chancellor of the University of Wisconsin at Madison came under fire last month for publicly admitting to a tactic common among her counterparts at research universities. To keep top faculty members from accepting outside offers, she sometimes will reduce their teaching loads. Critics seized on Chancellor Rebecca Blank's comments as an example of what's wrong with higher education, saying that rewarding good professors by reducing their exposure to students was a kind of perverse incentive -- and an expensive one, to boot. But how fair is the criticism, and just how common and how bad -- if at all -- is the practice? It depends on whom you ask.
Blank's comments came during an interview with The Wall Street Journal last month about Wisconsin Governor Scott Walker's proposed $300 million higher education budget cuts and suggestion that faculty members teach more to offset the shortfall. The chancellor called the advice unrealistic, saying it demonstrated Walker's "serious misunderstanding" about faculty workloads and management. As an example, she said that 15 percent of faculty members approach Madison's administration each year with better offers from other colleges and universities, and that she sometimes reduces their course loads to convince them to stay.
"I am an economist," she told the Journal. "I live in a market."
Many readers criticized Blank's explanation in the online comments section of the story (most were sympathetic to Walker's notion that faculty members already don't do enough work), and blog posts supporting the governor -- including Right Wing Wisconsin -- were soon to follow.
"How badly do highly paid professors want to avoid teaching classes?" wrote Charlie Sykes, a conservative commentator. "Avoiding students has become a perk [emphasis his]."
Sykes referenced a 2013 report from the American Council of Trustees and Alumni and Education Sector, an independent think tank, called "Selling Students Short: Declining Teaching Loads at Colleges and Universities." The report -- which was widely criticized for having questionable data and has since been retracted (something Sykes does not note) -- says the practice of reducing course loads to recruit or retain academics is known by some as the "academic ratchet," and comes at a high cost. It also says that reduced course loads can become a kind of new normal among colleagues.
Summing up his own argument, Sykes wrote: "Blank was not revealing anything that is not well-known and well-established inside academia. But her willingness to say it publicly -- in the hearing of parents, students and policy makers -- was nonetheless interesting. Perhaps inadvertently, she exposed a central fact of life in the modern university: teaching less has become a sign of prestige; while teaching more is a sign of lower status."
Derek Bok, former president of Harvard University, also has written critically of course load reductions as reward.
Via e-mail, Bok said retaining or recruiting professors that way "is a bad idea. It does nothing to improve higher education. It also sets a bad example that will be seized upon by colleagues of the favored professor who will demand equal treatment, thus leading to more and more reductions in teaching loads. No university will win by tactics of this sort."
Bok said he'd never personally made any such agreement with a faculty member, and called the idea another "example of how competition for prestige and higher rankings is doing harm to higher education as a whole."
Of course Harvard has many advantages that allow it to hold on to faculty talent, and most tenured Harvard faculty members aren't juggling many sections of freshmen. Blank's tactic is most commonly talked about by flagship public university presidents, who have a tough time holding on to talent when private institutions come wooing. 
But others say the extent of the practice has been exaggerated, and that course load reductions nearly always come with an increased expectation for research -- along with a shelf life.
Michael Bernard-Donals, vice provost for faculty and staff programs at Madison, said he didn't have precise data on how many professors in that 15 percent with outside offers actually accepted course load reductions to stay. But he said it was a "very small" number, and that their agreements usually were for a given period of time to do extra research -- not to avoid students or enjoy extra personal time.
"The fact is that it doesn't happen that much, but there are some rare occasions in which teaching load reductions are part of a retention package," he said. "Often it's a release from a certain number of courses over a period of time, and that usually to provide time for really productive research faculty to complete a project, or get it started."
Contrary to a belief held by some critics, Bernard-Donals said, course load reductions aren't offered instead of a raise, to compensate for a salary increase the university can't afford. Reiterating his earlier point, he said they're reserved for faculty members who genuinely want to go "in a new direction." Asked if that additional research might result in extra grant money for the institution -- challenging critics' cost argument -- Bernard-Donals said he didn't know definitively. But he said that teaching and research "aren't mutually exclusive," and rather enjoy a "positive, reciprocal relationship." So professors who spend more time out of the classroom for a given period -- perhaps with student research assistants -- eventually will return to the classroom with "new ways to think about the field."
"The idea that teaching is undervalued because faculty are doing research instead is missing the point that research is what invigorates teaching in the first place," Bernard-Donals said.
He also rejected the idea that many faculty members seek outside offers to "game the system," or to force raises or course load reductions that otherwise would be hard or impossible to achieve. "I think when people are interested in going elsewhere, they may feel like other places may be more congenial to their work," he said. Likewise, when people stay it's out of a sense that Madison will be most "congenial" to their work.
Rudy Fichtenbaum, president of the American Association of University Professors and a professor of economics at Wright State University, said he thought that awarding course load reductions to high-performing faculty members is "probably a very common practice, particularly at research institutions." Like Bernard-Donals, he said he thought politicians and others who are critical of faculty workloads are "barking up the wrong tree."
"They want universities to do all this research because they believe it helps drive economic development, but on the other hand, they think faculty should spend 100 percent of their time teaching students," said Fichtenbaum. "You can't have it both ways, especially at a major research institution where research is probably as much a part of the mission as teaching students."
He noted that research also often implies working with and mentoring graduate students, even if the professor in question will be in less direct contact with undergraduates. He also challenged the idea that faculty members shirk opportunities to work with students, saying that "most faculty want to have some involvement in teaching -- that's probably why they became faculty members."
Fichtenbaum said the "real question" to ask about Madison and other major research institutions facing down large budget cuts is how they'll remain competitive in recruiting and retaining faculty talent. 
"Faculty are not that much different than other workers," he said. "They can stay where they are and try to get a raise, or never get [scheduled pay increases] above inflation, or look for something outside."