You have /5 articles left.
Sign up for a free account or log in.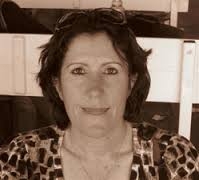 Leah Griesmann didn't mean to attract a strange sort of anonymous celebrity status in the lead-up to National Adjunct Walkout Day last week. She's pretty shy and unassuming, and new to adjunct activism. So she didn't realize what interest there would be in unmasking the unnamed originator of the walkout idea in the months and weeks leading up to it.
Now that the walkout is over, though, she's lifting the veil she adopted to ensure that walkout day was more a grassroots movement than one with a designated leader. (She also had some concerns about job security.) Although she still doesn't quite understand the curiosity surrounding her identity, she says, she's willing to go public to satisfy it and -- hopefully -- put an end to questions about who she is.
In interviews with Inside Higher Ed, Griesmann -- the lecturer in writing at San Jose State University who first posed the idea for walkout day on social media last fall -- shared some of her thoughts about walkout day, including the stories she thinks haven't been told yet and what might be next for the walkout day movement. She's been an adjunct for seven years, previously teaching at Boston University and the University of Nevada at Las Vegas.
She came to San Jose State three years ago as a writing fellow and has been a non-tenure-track faculty member since, but said that "to teach writing well, and have time left over for my own writing, a tenure-track position would be the best option." Of course, those positions are few and far between. "Most contingent faculty members I know find it impossible to do both the teaching load necessary of a contingent faculty member and scholarship simultaneously," Griesmann added. 
Griesmann was joined for an interview via e-mail by two other women she says were crucial to the effort, especially its promotion on blogs and other social media: Marnie Webster, a San Diego-area adjunct instructor of English and member of the California Part-Time Faculty Association, and Vanessa Vaile, a New Mexico-based retired adjunct instructor of English.
Griesmann said that one of the most notable parts about walkout day was that attracted participation from so many adjuncts -- including herself -- who'd never engaged in activism about their working conditions before. While Griesmann's lack of experience posed challenges, she said, it also may have contributed to the movement's success. For example, she said she wasn't immediately deterred by the existence of no-strike union clauses and state laws that prevented some adjuncts from actually walking out, or the notion held by some critics that a walkout without a central leader couldn't succeed.
"I had never been an activist in adjunct issues before, and I dove into this pretty blindly," Griesmann said. "That inexperience may have been a blessing, because had I anticipated some of the initial roadblocks that came up, I might not have been so bold as to put out the call to begin with! I think that [the walkout] did appeal to a lot of adjuncts who hadn't been activists before in that the grassroots nature of the movement gave them agency in planning their own activities."
She pointed to small but significant protests at such places as Boise State University and Bemidji State University -- in addition to much larger protests elsewhere -- as examples of that agency.  
Griesmann added, "And I do think it's important that the combined adjunct [issue] and student debt crisis have reached a tipping point where even the nonactivist, 'everyday' contingent faculty member got involved with [the walkout] because they are experiencing that the situation is critical."
Even so, the difficulties inherent in facilitating a national protest among a group of highly decentralized workers asked questions about just how well attended the event would be. Griesmann said she thought the day would be relatively successful as long as everyone remained "flexible," but that the actual turnout -- which is hard to quantify but involved dozens of large- and small-scale protests, walkouts and teach-ins at campuses across the country -- exceeded her expectations.
Webster, who did not know Griesmann before reaching out to help her promote the walkout, agreed, saying she in "no way" foresaw such a turnout.
"I'm not sure what I expected," Webster said. "From October through January, I just wanted people to stop doubting and questioning the whole thing and try it before passing judgment. I spent many hours explaining [the walkout] to people, and thinking about what it was that people weren't getting. I realize it seemed silly to just say, 'Hey, adjuncts, let's make a national statement and then not plan it for everyone.' But the whole point was that it's up to all of us to collectively say that the system is broken. You can't force people to do that."
She added, "I can tell you on behalf of adjuncts everywhere that the system is broken, and you might believe me. But there's no denying something's going on when thousands and thousands of adjuncts and allies say the same thing."
Vaile, who also did not know Griesmann before she offered to help plan walkout day, noted there was a last-minute surge in support from adjuncts who were "waiting to see if the numbers would make showing up worth their while. When they saw that it would, they pulled out all the stops."
Griesmann planned to participate in a teach-in on walkout day but was flooded with so many questions and media requests that she had to cancel and answer e-mails instead. But she said she thought women seemed to play an outsize role in planning and executing the protest.
Vaile attributed that perception to the fact that adjuncts are disproportionately women -- something adjunct activists have long pointed out -- especially in the humanities. She also raised the possibility that women were attracted to the nonhierarchical nature of the movement, saying that newcomers to adjunct activism "instinctively knew they would have a voice, not be shushed."
Webster said that was key to the day's success over all. 
"No one was telling anyone what to do -- it was more urging people to do whatever made them comfortable, even if it was a small, simple gesture," she said. "My hope would be that advocacy leadership might look into why [walkout day] was able to reach the adjunct population that doesn't visibly participate in advocacy. This action was a bottom-up, grassroots effort, and for the most part, professional advocacy actions are top-down." 
Walkout day "showed it's possible to connect to people who don't consider themselves activists or political," she added.
So will there be another walkout day?
Griesmann said the movement definitely has legs, but that she might not be directly involved going forward. She recently gave notice to San Jose State -- while Griesmann loves her faculty colleagues, living in Silicon Valley is unsustainable based on her salary, she said -- and she's looking to write and teach elsewhere. (She half joked that it might be Canada, noting that the Canadian union support for walkout day gave it a big boost.)
"I'm a fiction writer, first and foremost," she said. "I have volunteered a great deal of time and energy since Oct. 1 and am thrilled at the way [walkout day] turned out. I will be working full time on my writing projects as well as teaching. I have absolute faith that [walkout day] as a movement will carry on."