You have /5 articles left.
Sign up for a free account or log in.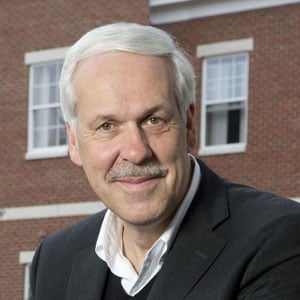 The White House is running short on time to accomplish its goal of encouraging more experimentation with competency-based education and new accreditation pathways. So the Obama administration's Department of Education this week tapped a seasoned university president for help.
Paul LeBlanc, who leads Southern New Hampshire University, will begin a three-month appointment at the department next week. He will be a senior adviser to Ted Mitchell, the under secretary.
"It's an exciting opportunity to be part of the conversation," said LeBlanc, who has led Southern New Hampshire for a decade and will return to the university at the end of May.
LeBlanc said he has been tasked with looking for ways to help colleges try new approaches with unconventional academic programs. That might include microcredentials, competency-based curriculums or course work from outside providers, some of which are noninstitutional or lack accreditation. Such providers, such as StraighterLine, are growing.
"There are so many opportunities for innovation and collaboration in higher education," Mitchell said in a written statement. "Paul has been a leader in competency-based education and we are glad to have him join us in our efforts to improve college opportunity for all of America's students."
The department in 2013 gave a green light to Southern New Hampshire for a direct assessment degree program. That emerging form of competency-based education does not rely on the credit hour.
College for America, a Southern New Hampshire subsidiary, was the first to get approval for a direct assessment degree from both the department and a regional accreditor, giving students access to federal financial aid. It now enrolls roughly 1,000 students. Three other institutions later received the same approvals for their direct assessment degrees.
Southern New Hampshire also is a major player in online education. The university's on-campus enrollment is 4,000, with the rest of its 60,000 students enrolled online.
The university is one of more than 200 institutions that have competency-based degrees in place, or are creating one. Earlier this year the department accepted applications from 40 institutions to participate in its experimental sites program for competency-based education, granting waivers from some federal aid rules for degrees at those colleges.
LeBlanc could play a role in helping move that project along. The department might benefit from a little prodding, with sources saying the experimental sites process has been sluggish.
There is bipartisan support in Washington for accreditors to encourage innovation, such as with competency-based education. President Obama made that point, briefly, in the 2013 State of the Union. Senator Marco Rubio, a Florida Republican, also has pushed for changes to the national accreditation system.
Not all tweaks to how accreditors work would require legislation. For example, Education Secretary Arne Duncan and the department could change rules about how institutions can accept transfer credits from nontraditional providers without triggering problems with those institutions' regional accreditors.
But tying federal financial aid to a different form of accreditation would require action by the U.S. Congress.
LeBlanc won't be the first current department official with experience as a college president. Mitchell is a former president of Occidental College. And Jamienne Studley, the deputy under secretary of education, formerly led Skidmore College. It is also fairly common for the department to bring in special advisers for short stints, as it did in 2012 with the appointment of Karen Gross, who was then president of Southern Vermont University.
But LeBlanc will be by far the most prominent academic leader with experience in competency-based education to go work for the feds.
The temporary job is unpaid. In a message to his campus, LeBlanc joked about the power he will wield during his stint at the department.
"I will have no real authority, no one reporting to me and some borrowed space in which to do my work," he said. "In other words, I am now the oldest intern in D.C."