You have /5 articles left.
Sign up for a free account or log in.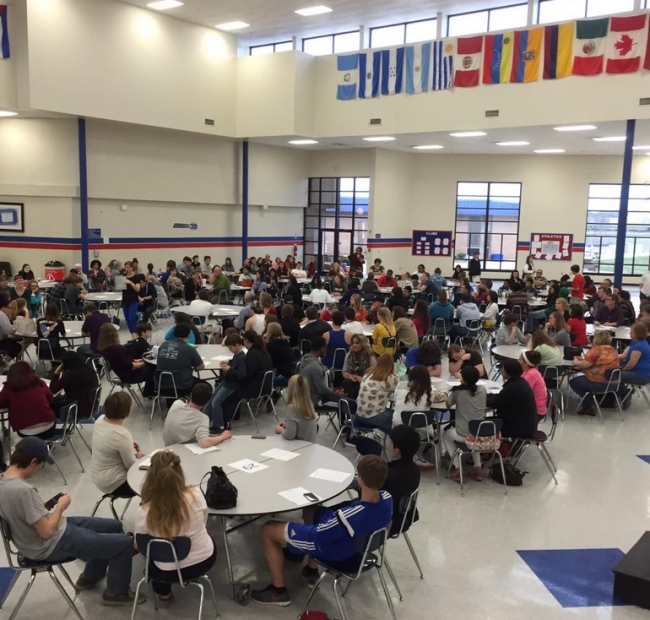 Tennessee's free community college program is exceeding expectations. Demand remains high and the state's completion rates for federal aid applications are up, which is putting colleges on notice about a likely influx of students.
"We couldn't be happier where we are," said Mike Krause, executive director of the Tennessee Promise program.
Of the initial 58,000 applicants, more than 43,000 attended their first meeting with mentors -- an important milestone for student participation. Those 15,000 that have since left the program are consistent with the program's projections.
"That number is our population. We still think tons of students in that group are going to a four-year school next fall or to the military. There's just a myriad of options they might pursue," Krause said.
He added that even if those students don't stay with Tennessee Promise, they've filled out Free Applications for Federal Student Aid (FAFSA) forms and are at least thinking of their education after high school.
Last week those students had their second round of mentor meetings, which help level the playing field for many first-generation college students, Krause said.
"The first meetings were about eliminating that intimidation factor. One of the biggest things we've done is we've put a structure around going to college that no other state has," he said.
The January meeting introduced the program and the FAFSA application, while the second meeting is focused on helping students make a college decision and figuring out which community or technical college is right for them, Krause said, adding that for many first-generation students, these can be daunting issues. 
"There are a lot of moving parts to students' college decisions. For a lot of families in Tennessee, it's changed the conversation," Krause said. "Students completing the FAFSA are finding out for the first time that they have an aid package that will allow them to attend a four-year [institution]. It's completely changed the conversation for hundreds of students. This is a culture change."
Tennessee saw the largest growth of any state in FAFSA completions from February 2014 to February 2015, said Emily House, director of research at the Tennessee Higher Education Commission. The deadline for filing in the Tennessee Promise initiative was Feb. 15.
A year ago 42 percent of high school seniors in the state, or 31,000 students, filed the student-aid application, House said. "Fast-forward a year and about 61 percent or closer to 45,000 students filed. The difference in that particular point in time is about 18 percent, so that's a pretty big jump one year to another."
The next highest state in growth for the same time period is Delaware, with a 3.3 percent increase, House said, adding that Kentucky has the next highest completion rate with 44 percent completed at this time.
"In years past there hasn't been a jump this profound," she said. "It remains to be seen whether this increase [has encouraged] students to file sooner or more students are filing the FAFSA."
The state will know that answer once the national FAFSA deadline passes on June 30.
Early estimates of just how many students will stay in the tuition-free program and attend a community college in the fall have ranged from 12,000 to 20,000. Krause estimates that the program will have about 16,000 students by this fall. For those 27,000 students who don't stick with Tennessee Promise, they may leave for a number of reasons, such as to attend four-year universities or because they decide not to pursue the program's requirements.
In anticipation of these new students, the Tennessee Promise staff, community college presidents and the governor's office have maintained an open dialogue.
Pellissippi State Community College has had more than 4,400 students select it as their college of choice for Tennessee Promise. The college is anticipating a 5 to 7 percent increase this fall, said Ted Lewis, vice president of academic affairs for the Knoxville institution. 
"We don't know if we'll get all of those," he said, but they are working with academic departments to accommodate the growth. The college had a fall 2013 enrollment of about 10,700 students, according to the National Center for Education Statistics. 
Lewis said they're examining everything from advising, online learning and tutoring services to classroom capacity sizes and late-night scheduling.
"We do a lot of online instruction, but I don't necessarily want incoming students in online courses until they succeed with face-to-face instruction," he said. "So we're looking at scheduling to meet their needs."