You have /5 articles left.
Sign up for a free account or log in.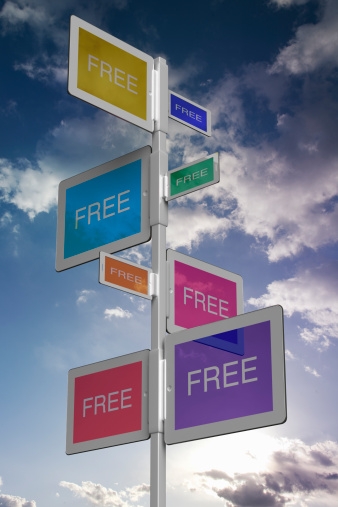 When the Community College of Philadelphia announced it was launching a tuition-free program for incoming students, the emphasis was on low-income, Pell Grant-eligible families. When Harper College in suburban Chicago made its tuition-free announcement a week earlier, it didn't have an income limit but focused on academic requirements, community service and attendance. And unlike some programs that require participating students to be near the top of their classes, Harper's included many more conditions.
Those programs also differed from others in requirements and funding that have emerged over the years or more recently as "free community college." 
"It's very interesting that there's absolutely no cookie-cutter way to do this," said Brett Hoover, co-founder of Cities of Promise and volunteer at New Haven Promise. 
The free community college idea isn't new, but it has gained more attention since President Obama's proposal to launch a national tuition-free initiative. But many colleges, cities and states aren't waiting for Congress to adopt the president's proposal. They're launching their own programs. 
On "This Week," Free Community College
We'll discuss the growing movement on "This Week @
Inside Higher Ed
,"
our weekly news podcast
.
Click here
to receive an email alert when the podcast is published.
Hoover tracks the different free college initiatives and proposals across the country and found that most vary in offering free tuition based on economic and academic requirements, as well as in approaches to funding their programs. Those different funding approaches vary from sales taxes and state lottery revenue to endowments. 
Hoover's own New Haven Promise uses a combination of government, philanthropic and community donations, with the bulk of the scholarship funding coming from Yale University. Some four-year colleges have even jumped into providing two years of free college, he said.
The definition of free community college differs depending on where you are. 
"Community colleges were designed to be responsive to the needs of the local community," said Martha Parham, vice president of marketing and public relations for the American Association of Community Colleges. So many of the free community college funding approaches and program requirements were developed with the idea of what fits that college's area workforce, community and students, she said. 
Economic Need
Philadelphia has one of the highest poverty rates in the country at 26.5 percent, according to U.S. Census Bureau. So it was that need that drove the Community College of Philadelphia to offer free tuition to low-income students. 
"We're not skimming from the top. These are students who, for all intents and purposes, wind up coming here and in too many cases, even with aid and grant dollars, can't continue because of finances. This is a way to winnow away some of the financial barriers," President Donald Generals said. 
The college is offering a last-dollar scholarship to low-income students that will cover the gap between financial aid and the cost of tuition. Tuition and fees at the college are $185 per credit hour for in-state residents. 
In order to fund the scholarships, the college is launching a campaign to create a $10 million endowment, said Gregory Murphy, vice president of institutional advancement and executive director of Community College of Philadelphia Foundation, adding that the goal is for the endowment fund to eventually hit $40 million.
"From a donor's perspective, they're much more interested in funding the neediest students, and that gets thinner the higher you move up the economic ladder," Murphy said. The first couple of years of the program are already funded.
The tuition gap, especially when compounded with textbook costs or child care, can often determine if a student chooses to go to college or not.
The college estimates that about 450 students will participate in the program the first year. "We're excited about it and we have students who have already called," Generals said. 
Funding Approaches
Not every tuition-free community college or promise program is looking toward endowments or donations to create sustainability. 
Hoover points to Galesburg, Ill., where the city developed a 2 percent hotel tax to go to Galesburg Promise at Carl Sandburg College. The program offers a last-dollar grant for up to 16 credits of tuition per semester to a Galesburg High School graduate. In-district tuition is $145 per credit hour. 
North Carolina's legislature is considering a free community college bill that would award high school students who have a 3.5 G.P.A. or higher. The bill would require $2 million from the state's general fund to pay administrative and scholarship costs in 2016-17. 
Some free community college programs will only cover the first year, like the Cuesta Promise at Cuesta College in San Luis Obispo County, Calif. That scholarship started after the Charles and Leeta Dovica Family Trust donated more than $8 million to the Cuesta College Foundation. County students who graduate from a high school or homeschool, or receive a general education diploma, have all fees and tuition covered, excluding textbooks. 
Meanwhile, statewide programs, like the Georgia Hope Scholarship, mostly rely on lottery revenues. 
"They still make the same, if not more from the lottery," Hoover said. "But those lottery programs have struggled to keep up with college costs." 
The statewide scholarships have started scaling back how much they give to students in some cases; in others, the requirements get more stringent as a way to reduce costs, he said. 
"Money remains the single biggest obstacle as people try to construct a free community college program," said Morley Winograd, president and chief executive officer of the Campaign for Free Community College Tuition, which is why programs increase eligibility requirements to help reduce costs through grade point average requirements or full-time status. "Even the president's own plan [America's College Promise] contains some of those eligibility requirements, yet they reduce the cost." 
Although eligibility requirements are a cost-saving measure, they may impact the effectiveness of the programs. 
"Research shows the more universal and comprehensive the offer is, the more it changes the culture in high school toward college attendance," Winograd said. 
Academic Eligibility
Harper College is also building an endowment to fund its new tuition-free scholarship, called Harper Promise, but where the college differs from many similar programs is the academic eligibility starts freshman year of high school.
The program has already raised $5 million and is hoping to grow the endowment to $10 million, said Michelé Robinson, special assistant to the president for diversity and inclusion and assistant provost overseeing Harper Promise at Harper College. 
A high school student who has good attendance, graduated on time and performed community service says a lot to a college, Robinson said, adding that those skills are also attractive to an employer and a four-year college after attending Harper. Good attendance and 10 hours of community service in high school are mandated by the program. Students have to continue those requirements to stay in the program once they're attending Harper.
"We thought starting it young and creating skill sets through high school means there is a larger chance they'll sustain," she said. 
The first group of students who would be eligible for the program would enter Harper in 2019. Each year the high schools in the Harper College district will update the college on the student's eligibility within the program. They will also have to maintain academic eligibility while attending Harper and recommit to the program.
Robinson said she expects between 300 and 500 students to eventually participate in the program in the first year. 
Harper also remains different from its neighbor -- City Colleges of Chicago's Star Scholarship, which provides free tuition, fees and books to a Chicago Public Schools graduate who has a 3.0 G.P.A. and places into college-level math or English.
Unlike many free tuition programs that require relatively high grades, Harper asks students to maintain a 2.3 out of 4.0 G.P.A. in high school or 3.3 out of 5.0 G.P.A. Once at the college, the minimum G.P.A. is 2.5. 
"It was very important to us as a community to say if you're a hardworking student with a 2.5 [G.P.A.] or C-plus, we don't want to say you can't go to college," Robinson said.