You have /5 articles left.
Sign up for a free account or log in.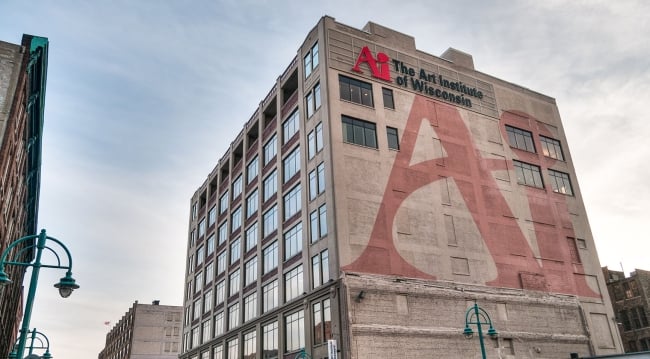 The dramatic collapse of Corinthian Colleges isn't the only shake-up happening in for-profit higher education, as a broad swath of the sector is shutting down or selling off campuses after years of declining revenue and enrollment.
On Wednesday two of the largest for-profit chains announced substantial cuts.
Education Management Corporation (EDMC) said it would gradually phase out 15 of 52 campus locations of the Art Institutes, which is one of the better known brands among for-profits. Roughly 5,400 students attend the closing campuses. (Click here for a list.)
Likewise, Career Education Corp. unveiled a broader restructuring, saying it will close or sell everything but its Colorado Technical University and American InterContinental University holdings. Those two universities, however, enroll most of the for-profit's roughly 45,000 students (20,300 for CTU and 13,500 for AIU, according to company officials).
Career Education is winding down all 14 Sanford Brown College and Institute campuses and online programs over the next 18 months or so. It is also seeking to sell Briarcliffe College, Brooks Institute and Missouri College. Collectively, those institutions enroll about 8,600 students.
In recent months that company announced plans to sell Le Cordon Bleu Colleges of Culinary Arts and to close Harrington College of Design. The 16 Le Cordon Bleu campuses enrolled 10,100 students last December. They brought in $178 million in revenue last year and have been one of the for-profit's most prominent chains.
Both companies described their cuts as a refocusing amid tight times.
Career Education made a strategic decision to "rightsize our corporate overhead, to streamline our university operations and to focus our resources and attention on Colorado Technical University and American InterContinental University, where we have significant opportunities to continue to provide a quality higher education to the adult student market," Ronald McCray, the company's chairman and interim CEO, said Wednesday, according to a transcript of a call with investors.
"We believe these actions will accelerate the company's path to profitability," he said.
Some critics of for-profits, however, celebrated what they say is a comeuppance for predatory colleges.
"The continued upheaval in the wake of Corinthian's collapse is a long overdue reckoning for an industry that profits off of students while sticking them with a worthless degree and insurmountable debt," Senator Dick Durbin, an Illinois Democrat, said in a written statement.
Where Is the Bottom?
Whether or not the industry's multiyear slide will continue is an open question.
What is clear, however, is that federal regulation, lawsuits and a growing stigma about for-profit education have taken a toll. The news Wednesday is just the latest in a series of closures and sell-offs.
In February Kaplan Inc., another publicly traded chain, sold all 38 of its Kaplan College campuses to Education Corporation of America, a privately held company. The campuses enroll 12,500 students. And two weeks ago, DeVry University said it would close 14 campuses.
The largest of the for-profits, the University of Phoenix, has shrunk dramatically in recent years. Its announced enrollment of 213,800 in March was less than half of the university's 475,000 students during its peak, in 2010.
It's not just the biggies, either. Many local and regional for-profits have struggled of late. For example, Jones International University, which enrolls 2,000 students and was the first online university to receive regional accreditation, last month announced it would shut down. The midsize Anthem Education closed abruptly last August after declaring bankruptcy.
One reason for the decline is competition. Private colleges with online programs that have a national draw, such as Liberty University and Southern New Hampshire University, tout their nonprofit status in advertisements. And it appears to be working, given some of those institutions' rapid expansion online.
The for-profit industry may have a way to go before it hits the bottom, said Kevin Kinser, who is chair of the educational administration and policy studies department at the State University of New York at Albany and an expert on for-profits.
Kinser said decisions to close campuses or refocus "do not sound like the actions of a healthy industry." But for-profits have resisted that kind of transformation for a long time.
"They have clearly moved away from waiting for the good times to return and are now trying to adjust to the new normal of smaller enrollments and more regulatory scrutiny," he said in an email. "The changes we are seeing ripple through the industry are the collective recognition that business as usual is a sinking ship."
Along with Senate Democrats, the Obama administration frequently has squared off with for-profits. McCray specifically cited the administration's proposed "gainful employment" rules as one reason for Career Education's decision to shrink.
"The unfortunate reality is that a more difficult higher education marketplace and challenging regulatory environment have handicapped our ability to turn these institutions around quickly and operate these programs effectively long-term," he said in a news release.
The Consumer Financial Protection Bureau, a relative newcomer among federal agencies, has made its impact felt by pursuing some in the sector for allegedly misleading or defrauding students.
Rohit Chopra is an assistant director for the CFPB who works on student financial services regulation. "More for-profit colleges are shutting down. Pass this along to the students stuck with student debt," he said Wednesday on Twitter, including a link to an essay he wrote about how students can get a loan discharge if their college shuts down, among other tips.
Both EDMC and Career Education said they would work to make sure the reductions don't hurt students at the affected locations.
"These campuses remain committed to assisting currently enrolled students in successfully completing their programs of study," a spokesman for EDMC said in a written statement, adding that the closing Art Institutes "will continue to offer courses, student services and placement assistance until the last student has graduated."