You have /5 articles left.
Sign up for a free account or log in.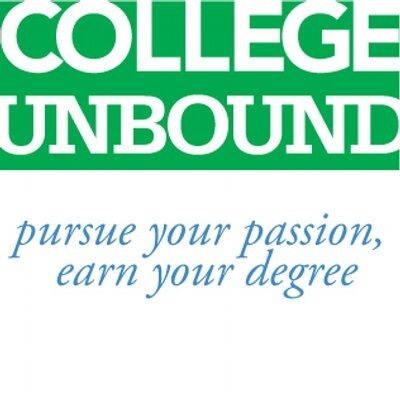 A program aimed at helping adults finish incomplete degrees will be Rhode Island's newest college.
College Unbound, a degree-completion program and now a private nonprofit college, will be allowed to award undergraduate degrees in Rhode Island, the state's Council on Postsecondary Education ruled unanimously Wednesday. The program will continue as a tool for adults with unfinished bachelor's degrees while it seeks accreditation to become an independent institution.
College Unbound President Dennis Littky said the institution has already begun the process of pursuing accreditation through the New England Association of Schools and Colleges. Grants from organizations including the Lumina Foundation funded the founding of the program and have supported the creation of the institution's business and scaling plans for the next five years.
Littky said the program always intended to become a college and government officials encouraged him and others to pursue state approval.
He said the program helps students, 90 percent of whom are employed, improve their standing at their current workplace by not only completing their degrees but teaching them skills that can help them better individuals overall.
"Every student comes to us with one thing in mind -- 'let me get my bachelor's degree so I can move up in my job, so my kids can be proud,'" Littky said. "Ninety percent of them leave being transformed human beings. We're not just looking at the grades and classes, but we work with them around the skills they have, getting them to become leaders."
He added that the program is project driven, helping students take skills that they use in their current jobs to build courses and earn course credit. Curriculum is personalized for each student, dependent on the student's past education and work experience, and credit is often awarded if a student is able to demonstrate that he or she has learned a skill as a member of the workforce. More than 110,000 adults in Rhode Island have college credits but not enough for a degree.
Littky said the private college's business plan begins with them planning on taking on about 100 students before increasing enrollment to 1,000 and then 5,000 and going on exponentially, with hopes of becoming a national online program and perhaps even expanding internationally.
He said that, even though such a large population of enrolled students already have jobs, the institution plans on rolling out career services early on to help those who are seeking better or different opportunities.
Provost Adam Bush said a "vast majority" of College Unbound's student body is eligible for Pell Grants, another motivator for the program to become accredited and able to receive federal financial aid.
Students currently in the program complete their degrees by taking courses with College Unbound's partner college, Charter Oak State College in Connecticut. Charter Oak President Ed Klonoski said most students at the college, which is entirely online, complete credits elsewhere and transfer them to Charter Oak or earn credit with approved portfolios or by passing certain tests.
He said the partnership with College Unbound, which began in 2013, will continue while the program pursues accreditation. About 70 of the roughly 3,000 students enrolled at Charter Oak came to the college through College Unbound.
"One thing Charter Oak cannot do is recruitment. If you put together what [College Unbound] can do, they're very good at recruitment," Klonoski said. "So we've created a hybrid program with what we've got online, with what they've got on the ground. Together it serves this partnership."
College Unbound students use rented classrooms at a high school at night so they can work full time during the day, Littky said.
Initially founded in 2009 for first-generation college students, College Unbound soon switched to catering adults with incomplete degrees. Partnerships with institutions like Roger Williams University, Ashe Cultural Arts Center in New Orleans and Southern New Hampshire University have marked the swift rise of the program both regionally and nationally.
College Unbound is a project of the private nonprofit Big Picture Learning, co-founded and co-directed by Littky. Big Picture Learning promotes equity for education from the kindergarten level to adult courses and focuses on creating personalized learning communities that integrate real world experiences, according to the organization's website.