You have /5 articles left.
Sign up for a free account or log in.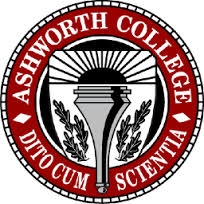 The U.S. Department of Education and the Consumer Financial Protection Bureau have in recent years joined with states' attorneys general in cracking down on the for-profit college industry. Now the Federal Trade Commission is the latest agency to call for changes within the industry.
On Tuesday the FTC announced it has charged the Georgia-based online Ashworth College with misrepresenting the training and credentials students could earn there, as well as whether credits from Ashworth would transfer to other institutions.
"When schools promise students they can transfer course credits or get a better job after completing their programs, they'd better be able to back up those claims," said Jessica Rich, director of FTC's Bureau of Consumer Protection, in a news release. "Ashworth College didn't tell the truth when it made those promises to prospective students."
The commission found that some Ashworth degrees and programs "failed to meet the basic educational requirements set by state licensing boards for careers or jobs such as real estate appraisers, home inspectors, elementary school educators, massage practitioners and more. The FTC also alleges the institution claimed that its credits would transfer even though it lacked supporting data that other colleges and universities would accept their credits."
The FTC suspended the $11 million fine based on the college's inability to pay.
The college disputes that its practices didn't comply with regulations and disagreed with the allegations.
"The FTC missed the mark," Ashworth President Rob Klapper said. "They lumped all of us for-profits together…. We were caught up in a broader look at the industry."
A statement on the nearly 30-year-old college's website reads: "The FTC instead focused on a few isolated incidents that are not representative of Ashworth's practices and policies. To prevent further disputes we decided to redouble our compliance efforts, instituting bolder disclosures, expanded training and additional safeguards, and ultimately the FTC completely suspended the financial judgment associated with its complaint."
The FTC, which had been investigating the college for about 15 months, requested that Ashworth disclose how transfers work between the college and receiving institutions, Klapper said. The court order also prohibits the college from misrepresenting that Ashworth's program provides all training and credentials needed to switch careers or start a new career, or that graduates will have job security and steady employment after completing their programs.
"We scrupulously follow the industry standards and do what our accreditors tell us to do," Klapper said. "We think [the FTC] went in thinking we were the type of for-profit where students leave in a ton of debt."
Ashworth is accredited by the national Distance Education Accrediting Commission. The college doesn't participate in federal aid or loan programs. It boasts that "93 percent of students report achieving their goals after completing their studies and students graduate without student loan debt."
With more than 35,000 students, the online college also doesn't accept private student loans. Students set their own pace for completing certificate or degree programs and can pay tuition in full or in installments, Klapper said.
However, the college does accept military benefits and has directed its advertising to service members and their families, according to the FTC. Less than 2 percent of Ashworth students are from the military, Klapper said, adding that they're proud to serve those students.
"Ashworth reinvests in its programs and student experience, directing revenues to technology, developing new programs and other improvements," Klapper said. "The suspended monetary penalty will enable us to continue to invest in the success of our students and our institution's student-centric model."
Agency Enters Fray
Consumer advocates have been thrilled to hear the FTC is scrutinizing the for-profit industry. In 2013, the commission released information to military members advising them about how some for-profit colleges would be more interested in their GI Bill benefits than in helping students "fulfill their education goals."
"This is definitely a positive development," said Maura Dundon, senior policy counsel with the Center for Responsible Lending, an advocacy group that focuses on student loans and credit cards. "What I would have liked to have seen is if [the FTC] would have some individual liability for the officers and owners of the [Ashworth] company…. The FTC has a clear commitment to pursuing for-profit colleges and I expect to see more."
In addition to predicting more FTC charges against other for-profit colleges, Dundon said she is in favor of Ashworth's military students having their GI Bill or tuition assistance refunded so they can use those benefits elsewhere.
More than a year ago, DeVry Education Group disclosed to investors that the FTC requested documents related to the "advertising, marketing or sale of secondary or postsecondary educational products or services or educational accreditation products or services by DeVry Group during the past five years."
That investigation has been ongoing.
In a statement to Inside Higher Ed, the company responded: "DeVry Education Group has fully cooperated with the FTC's inquiry and continues to engage with the agency's staff to address their questions and to advocate that this investigation should be closed without further action."
A group of state attorneys general have partnered together to pursue deceptive or predatory practices at the for-profit colleges in their regions, but they're still limited to their state jurisdictions.
"One of the more important things about the FTC is their national role. If the attorney general of California looks at the practices of a large for-profit college that operates in many states, the AG can only really hold the company accountable for practices that affect students in their state," said Elizabeth Baylor, associate director of postsecondary education at Center for American Progress. "The FTC can hopefully help curb unfair practices that affect students nationwide."
Baylor served as a senior investigator on the Senate's Health, Education, Labor and Pensions -- or HELP -- committee under former Iowa Senator Tom Harkin. She said she spoke with the FTC about the significant amount of money for-profits spend on marketing.
"One of the things about for-profit education is it's really hard. If you buy a toaster and it doesn't toast bread, a layperson can evaluate it didn't work and take it back," she said. "Education is one of those things where students have a harder time figuring out what is a systematic stacking the deck if they didn't have an opportunity to succeed and what didn't work out for them individually."
Ashworth is the FTC's first publicly announced pursuit of a for-profit entity since DeVry's announcement in February 2014.
"That investigation is pretty long in the tooth," said Trace Urdan, a financial analyst who specializes in for-profit education. "DeVry has a good reputation and is known for being pretty upstanding within the sector. It's unusual to see them targeted… when you look across at publicly traded schools making false claims, you don't think of DeVry."