You have /5 articles left.
Sign up for a free account or log in.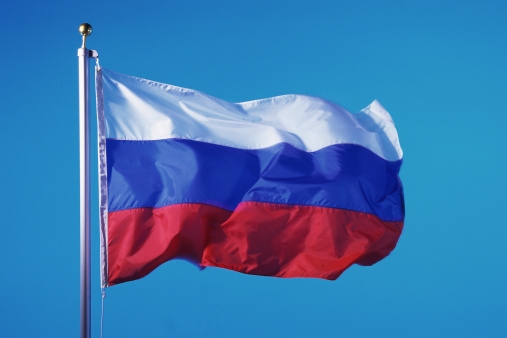 Does a continuing crackdown on foreign influences in Russia threaten to interrupt the internationalization agendas of the country's top universities?
The recent removal of an American as vice rector of Lobachevsky State University of Nizhni Novgorod after the host of a state television show questioned why a Russian university would have an American in such a senior position has been widely viewed as chilling, as has a remark by Russian President Vladimir V. Putin describing foreign organizations offering scholarships as "vacuum cleaners" sucking up and taking away talented Russian students.
There's also been a growing clampdown within Russia on nongovernmental organizations with foreign ties. Russian lawmakers have compiled a list of 12 NGOs that they've proposed banning under a new "undesirable organizations" law: the list of NGOs that could be banned includes ones with ties to science and higher education worldwide, such as the Open Society Foundations and the MacArthur Foundation.
At the same time, a private foundation supporting Russian science, Dynasty, announced this month that it would close after running afoul of a two-year-old "foreign agent" law targeting NGOs with international funding that are found to have engaged in "political activity." The Moscow Times reported that the foreign funding at issue came from the overseas bank accounts of Dynasty's founder, a Russian telecommunications mogul named Dmitry Zimin, while the alleged political activity involved the foundation's funding of an NGO called Liberal Mission that, according to Dynasty's website, brings together liberal academics and aims "to develop and distribute liberal values and ideas throughout Russia."
"Of all the actions of the Russian government, the one that's most surprising and dismaying to me in terms of science is the forcing of the Dynasty Foundation out," said Loren Graham, a professor emeritus of science, technology and society at the Massachusetts Institute of Technology and an expert on the history of Russian science. Dynasty, Graham noted, didn't have an overt political agenda. However, he said, it should be acknowledged that some of the NGOs on the proposed list to be banned, groups like MacArthur and Open Society, "were interested in funding not just science and education. Those organizations were interested in creating a more democratic, just society. The tragedy is that's suddenly seen by Putin as a threat."
Graham said that the atmosphere for international collaboration has worsened significantly since Russia's 2014 invasion of Ukraine. Graham stressed that individual-level collaboration between Russian academics and their foreign colleagues is continuing as normal -- as is international travel by Russian scientists -- even as he said that the door for cooperation between American and Russian organizations has been partially closed. "The lesson that [Russian scientists] are hearing now is a lesson that is psychologically very depressing to them and that lesson is that it's wrong to take foreign money -- it's wrong to work with foreign organizations," Graham said. "And that has poisonous effects far beyond the financial loss of the individual grants that are being canceled now."
Dmitry Dubrovsky, a fellow at the National Endowment for Democracy -- one of the 12 NGOs on the proposed list of banned organizations -- and the former director of the human rights program at St. Petersburg State University, said he is concerned that scholars could be punished for even past associations with organizations deemed to be "undesirable."
"That is my concern about the legislation about undesirable organizations -- that people could be punished even though they had these grants several or even 10 years ago, but that somehow could be a reason for people to be fired," Dubrovsky said.
As for the American who lost his vice rector post at Lobachevsky State University of Nizhni Novgorod, Kendrick White, the university has cited "restructuring" as the reason for White's removal and indicated that he will retain a position of some kind at the university. A university spokeswoman said via email that "a restructuring of university organizational structure is underway at UNN in order to enhance its global competitiveness …. It is expected that in the course of the restructuring process, UNN Associate Professor Kendrick White will be offered some additional functions in accordance with his qualifications and experience."
In an email thanking his supporters White said that the university's vice rector for science will take over all of his previous responsibilities, including directing the university's technology commercialization center, which he developed.
"It is a sad comment on our times that in spite of my 20 year plus history of supporting Russia's modernization, a popular Moscow TV personality could be allowed to present an unverified report depicting me with unsubstantiated innuendo as a harmful threat to Russia's security," White wrote.
"This situation is all the more ironic, given that only four months ago I was invited by the Russian Ministry of Science and Education to make a presentation to both Russian and American scientists at the Russian Embassy in Washington, DC on the successful new model of technology commercialization which we have developed in Lobachevsky as a breakthrough for Russian science collaboration in the world."
Philip G. Altbach, a research professor and founding director of Boston College's Center for International Higher Education, noted that White's university is one of 15 institutions participating in the 5-100 project, a government initiative to improve the international standing of top Russian universities (and their performance in international rankings). The irony is that "one of the main goals of what the 5-100 campaign is trying to do is internationalize the universities -- to hire internationally," said Altbach, who is part of the international council overseeing the 5-100 program.
Altbach continued, "My Russian friends say like everything else there it's complicated in the sense that there are a lot of people in the Russian establishment who are very serious in having Russia participate internationally, to be globally engaged and join the rest of the world in higher education and science. It's going on at the same time as all these ultra-nationalists, many of them in the Duma, in the Parliament, are mouthing off all the time."
Russia's minister of education and science, Dmitry Livanov, has weighed in on the Kendrick White case. He was quoted Friday in the Russian-language newspaper Gazeta as saying that it's not right for a university to dismiss someone based on a television program. "Are we interested in foreign specialists coming to us? Of course, if they're qualified," the minister said to the paper
Andrei Volkov, a professor and former dean at the Moscow School of Management Skolkovo and the deputy chair of the international council of the 5-100 program, said that "it's not an easy time for every rector who decided to make his university much more global." At the same time, he emphasized that the Ministry of Education and Science has issued clear guidance that the 5-100 project -- with its emphasis on publication in international journals and the recruitment of international students and faculty -- should continue to move ahead.
"There is no question we should continue to follow the same way as when we created this program three years ago," Volkov said. "We should attract faculty, administrators and students as much as possible from outside of Russia. It doesn't mean we should discriminate against Russians -- not at all -- but we should attract as much as possible."
"I hope," Volkov said of the Kendrick White case, "it will not spoil the atmosphere for hiring new faculty and administrators in Western countries."
Timothy O'Connor, an American in Russian higher education administration -- he's the vice rector of academic affairs at the National University of Science and Technology MISIS (another 5-100 participating institution) -- described the press reports about Kendrick White as "most unfortunate" and said they certainly gave him "cause to think about my own situation and in general about the situation of other Westerners placed in universities in Russia."
But he also said that at his university, "people have not treated me any differently with the deterioration of formal relations between the United States and Russia."
"As far as I'm concerned," O'Connor said, "it's been business as usual."