You have /5 articles left.
Sign up for a free account or log in.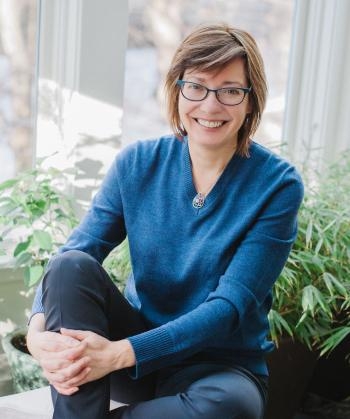 A second faculty member has resigned from Northwestern University over its medical school's reaction to a provocative article published in a faculty journal.
"It's so petty -- that's what I kept saying -- it's a frickin' blow job in 1978," said Alice Dreger, a professor of medical humanities and bioethics at Northwestern who gave her notice this week over the alleged ongoing censorship of the university medical humanities faculty journal Atrium, which has suspended publication after a funding cut.
"Of course, it wound up as the Streisand effect, where everybody pays attention," Dreger added.
While Atrium is always edgy, the Winter 2014 issue, "Bad Girls," featured a narrative account from William J. Peace, then the Jeannette K. Watson Distinguished Visiting Professor in the Humanities at Syracuse University, about receiving consensual oral sex from a nurse in the late 1970s, shortly after he became paralyzed. The article was somewhat graphic, especially for an academic journal, but also suggested that the event was rehabilitative in that it helped Peace reclaim his sexual identity after a life-changing illness.
Dreger, who guest-edited the "Bad Girls" issue, said that soon after publication, medical school administrators asked Atrium's editors to remove the essay from the web, because the content was considered inflammatory and too damaging to the new Northwestern Medicine "brand." (Northwestern Memorial Health Care recently acquired Northwestern's Feinberg School of Medicine faculty practice and merged with Cadence Health to operate under the Northwestern Medicine banner.) The editor, another faculty member, refused to single out one article for censorship and took down the journal's web archive instead. (Note: This story has been updated from an earlier version to reflect that Dreger says administrators wanted the whole essay removed, not just parts.)
It has since been restored, but Dreger and other faculty members said the university also threatened to censor future issues of Atrium in the form of a proposed content review committee.
The controversy prompted the resignation of Kristi Kirschner, a former clinical professor humanities and bioethics at Feinberg, in 2014. Kirschner, now an adjunct professor of disability and human development at the University of Illinois at Chicago, told Inside Higher Ed earlier this summer that the alleged censorship had a "chilling effect, antithetical to the idea of the university."
While her colleague never took her concerns public, Dreger brought the controversy to light after what she said was an unsuccessful negotiation with the university to abandon censorship of Atrium. In June -- supported by the Foundation for Individual Rights in Education -- she called out Northwestern for refusing to acknowledge the alleged incident.
After a summer of silence, Dreger said, she can no longer fathom working at Northwestern. Her resignation is effective next week.
"The plain and simple fact is that [the administration] acted impulsively and wrongly in this situation," Dreger wrote in her resignation letter. "We all make mistakes, but this was a profound mistake that cut to the very heart of academic freedom. It should have been acknowledged and corrected immediately. … To this day, the university has not admitted its mistake, and it has not affirmed its commitment to academic freedom in a way that makes clear that similar incidents will not occur in the future."
She continued, "I cannot continue to work in such circumstances and in such an institution. Vague statements of commitment to the principle of academic freedom mean little when the institution's apparent understanding of academic freedom in concrete circumstances means so little."
A university spokesman declined to comment on Dreger's case on Tuesday, saying it was a personnel issue. He also declined to answer general questions about censorship or the status of Atrium, which recently had its funding reduced, causing the journal to be canceled.
Atrium's editor, Katie Watson, an assistant professor of bioethics and medical humanities, declined an interview but said the funding cut was not related to the "Bad Girls" issue or censorship.
She referred additional questions to a post she wrote for Peace's blog, Bad Cripple, in June, in which she said that she was disappointed with Peace for taking certain details of the case public, and in which she confirmed that a university content oversight committee meeting had been "disheartening."
"[T]he medical school required me to allow a vetting committee to review my editorial choices and veto them if they were perceived to conflict with other institutional interests," Watson wrote.
Dreger's research -- including a new book on scientific controversies called Galileo's Middle Finger: Heretics, Activists and the Search for Justice in Science -- is often controversial, and she said she can't continue to work where her academic freedom and that of her peers isn't assured. She said that Northwestern has backed her right to free inquiry in the past, however, making the decision to leave difficult.
She hasn't yet looked for a faculty position elsewhere because she was seeking resolution and, as she put it, "When you're going to marriage counseling, you don't go out and sleep with someone else."
Dreger said she'd feel much more comfortable working at some of the handful of schools that have signed on to the University of Chicago's January statement on academic freedom, which drew attention from across the academy.
Geoffrey Stone, former provost of Chicago and the Edward H. Levi Distinguished Service Professor of Law there, led the committee that helped draft the statement. He said he had no personal involvement in the Northwestern case, but that it appeared to him that the university's alleged actions violated the tenets of academic freedom.
"To take down an article in a faculty-edited journal because someone in the administration found its content inappropriate or offensive? That's a clear violation of our policy and most institutions' policies, frankly."
While he said he understood a university's desire to avoid alienating important stakeholders such as donors, Stone said it was important to remind donors that free inquiry is an asset and a strength.
"You support the university because we believe in academic freedom, and that's something you should be proud of -- even if it displeases you at times," he said.