You have /5 articles left.
Sign up for a free account or log in.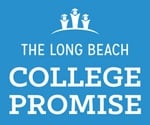 For the last seven years, Long Beach, Calif., has worked to develop a path from the earliest levels of public school to college by establishing a partnership among its city government, state university, community college and K-12 systems.
That partnership -- the Long Beach College Promise -- has been successful in increasing access to college for the city's students and was one of the examples for the Obama administration's America College Promise, which plans to provide two years of free tuition to community college students.
And the administrators for the Long Beach program only expect to see more success. On Thursday, officials announced hat the initiative would expand from offering one tuition-free semester at Long Beach City College to a full year. The tuition is funded by donations to the Long Beach City College Foundation, which saves about $600 for each participating student a semester.
"We'll continue to push to provide as much access to our local students as possible," said Eloy Oakley, superintendent president of Long Beach City College, adding that officials hope to set an example for a future statewide program.
He also expects to see more students taking advantage of going to college now that the program has been extended at the community college. Students in the Promise program can also receive preferred admissions to California State University at Long Beach.
Since 2008, nearly 12,000 Long Beach students have received one free semester at the college. Of the Long Beach public high school seniors who attend a community college, 77 percent enroll at Long Beach City College. And 1,700 students took advantage of the free semester this past fall, Oakley said.
"We've long been fans of the Long Beach College Promise. As President Obama was putting together the initial proposal, we looked to Long Beach as a model, and Long Beach continues to inform the administration around priorities of America's College Promise as we work with Congress on passage of America's College Promise Act," said Ted Mitchell, U.S. under secretary of education, in a phone call with reporters about the expansion. "What has been truly astounding has been the community action taking place in Long Beach and states like Oregon and certainly Tennessee, where communities are coming together and saying they're not going to wait for Congress to act."
In Indiana this week, Shelby County became the first in the state to provide free community college to qualified students from the area to attend Ivy Tech Community College. The program is called Advantage Shelby County. 
Oakley serves on one of the committees that is part of the White House's recently announced independent coalition -- College Promise Advisory Board -- which is being led by Jill Biden, a community college professor and the wife of Vice President Joe Biden. The group is working to spread the free community college message across the country to either start or boost programs like the one at Long Beach.
"This is a model that should be replicated. We do it in Long Beach and people think it's business as usual and don't understand how special it is," said Jane Conoley, president of Cal State Long Beach.
Already other cities in California, like San Francisco, Los Angeles, Fresno and Sacramento, are using Long Beach College Promise as a starting point for developing similar partnerships. Oakley said he looks forward to a potential California Promise program emerging.
Despite the program's success, challenges remain. Oakley said even with the prospect of at least some tuition free, the college has struggled with getting students to fill out the Free Application for Federal Student Aid. He believes simplifying the FAFSA would alleviate much of that problem.