You have /5 articles left.
Sign up for a free account or log in.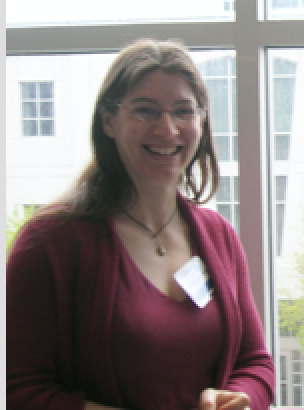 Anna Stubblefield, the former chair and professor of philosophy at Rutgers University at Newark, is facing 10-40 years in prison for aggravated sexual assault against an intellectually disabled man. A jury quickly decided Friday she was guilty of charges involving a former research subject with whom she'd worked on a controversial communication method. Stubblefield said she and the man were in love, but the man's family said he was incapable of consent. Various witnesses and ultimately the jury agreed with the family.
The case initially captured the interest of disabilities studies scholars who said that it raised questions of consent and autonomy, and about the continually questioned validity of facilitated communication.
But by the end of the trial, some disabilities studies scholars said the Stubblefield case was more of a personal mess than anything holding lasting academic significance for the field. Others still said the verdict came as public confirmation that facilitated communication is not scientific.
In 2008, according to court documents, Stubblefield taught a course in which she discussed facilitated communication. The method's validity is widely disputed, but Stubblefield, whose work centers on race and ethics and intellect as a social construct, has advocated its efficacy.
Proponents say facilitated communication can help those who can't otherwise communicate do so, using a "facilitator's" arm to point to a keyboard or other technology to share their thoughts. Critics say that, for those with significant intellectual disabilities, there's no way to tell whose thoughts are coming across -- the disabled person's or the facilitator's.
Through that course, Stubblefield became involved with an intellectually disabled man with cerebral palsy, who acted as research subject and, eventually, a research partner. She and the man presented a out-of-state conferences in 2010, and co-authored a 2011 paper in Disability Studies Quarterly. She also saw him socially, including at a pool party.
Stubblefield eventually disclosed that the relationship had become sexual to the man's mother and brother. They claimed he had the intellectual capacity of an 18-month-old, and that Stubblefield had assaulted him.
The family members -- the man's legal guardians -- alerted Rutgers, which put Stubblefield on leave without pay and removed her as department chair. Her academic fate was sealed on Friday, if not before, when the court determined that Stubblefield was a flight risk and sent her to jail to await her sentencing, scheduled for next month.
Rutgers was released as a co-defendant in 2013 from a similar civil suit filed by the man's family. The relatives initially said that Rutgers had "turned a blind eye" to illegal human research so as to avoid controversy and not jeopardize federal grants. A judge found there was only speculative evidence of that claim. 
Stubblefield's research with the man was never reviewed or approved by Rutgers, a university spokesperson said.
Much of Stubblefield's criminal trial focused on the man's ability to offer consent, with various psychological witnesses testifying he could not. Eric Plant, Essex County assistant prosecutor, said Stubblefield was a "professor at a respected university who used her position of power to take advantage of a severely disabled individual, not only to satisfy her own sexual desires, but also to use him additionally to further her career," NJ.com reported.
But James Patton, Stubblefield's attorney, said, "All of the evidence demonstrates that this was a mutually loving relationship, that they were able to converse and that they made conscious decisions before going ahead."
Another large portion of the case focused on the efficacy of facilitated communication. The prosecution argued that the method had been thoroughly discredited, while the defense argued that the man had been able to answer questions via the facilitated communication to which Stubblefield could not have known the answers.
The final witness in the trial, James Todd, a professor of psychology at Eastern Michigan University, testified that every methodologically sound study of facilitated communication has proved it ineffective, and that "it's become the single most scientifically discredited intervention in all of developmental disabilities."
Jason C. Travers, an assistant professor of special education at the University of Kansas and critic of facilitated communication who's been following the case, said via email that there's no doubt Stubblefield was directing the man's communications "as a byproduct of ideomotor effect, the same phenomenon associated with Ouija boards, dowsing and automatic writing."
Broadly, Travers said, the case exemplifies "how pseudoscience and antiscience can gain foothold and ruin lives, among even the highly educated. The case also serves an important lesson of the dangers associated with antiscientific attitudes that are becoming increasingly prevalent in the disability studies community."
Travers said that authenticity of messages by facilitated communication users is "never questioned by members of the disability studies community, presumably because they consider it disrespectful to question authorship." But disabilities studies "undermines its own legitimacy by oncoming by continuing to accept with astounding credulity the farce of facilitated communication," he said.
Other scholars, including Ralph Savarese, a professor of English at Grinnell College, argued the case -- with its many personal particulars -- was a poor lens through which to glean much of anything about the field as a whole. Savarese has previously written defending the potential legitimacy of facilitated communication, as used with nonverbal autistic people. But he says it can't possibly work for nonliterate people.
"I don't think it has lasting relevance to disability studies since the case is a very poor vehicle for discussing issues such as the presumption of competence, the legitimacy of alternative forms of communication, and the sexual needs and rights of cognitively disabled people," Savarese said of the case.
Andrew Gordon, a professor of movement science and neuroscience and education at Teachers College at Columbia University, said that even though facilitated communication has been debunked, "that does not mean it is impossible that there may be a basis for efficacy in a given individual." Gordon, who studies cerebral palsy, noted that that was not his area of expertise, however, an underscored the family's and others' claims that it was not effective in the Stubblefield case.
Over all, he said, "I suspect that the case won't affect much beyond the lives of the people involved," unless any appeals process reveals new information about the man's abilities.