You have /5 articles left.
Sign up for a free account or log in.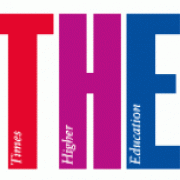 In an age when research teams can run into hundreds or even thousands of people, the idea of an academic double act may seem rather quaint.
But the benefits of finding a long-term research collaborator should not be ignored, according to a study that says those with a scholarly "life partner" enjoy more acclaimed careers.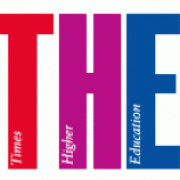 In an analysis of almost 500 scientific careers, Alexander Michael Petersen, assistant professor at Italy's IMT Institute for Advanced Studies Lucca, found that biologists and physicists with an established research collaborator had their work cited 17 percent more often per publication than those who did not.
The paper, titled "Quantifying the impact of weak, strong and super ties in scientific careers," published in the journal PNAS Plus, found that most research collaborations in the two disciplines were short-lived, with 60 to 80 percent lasting less than a year.
Of those whose liaisons lasted longer than two years, roughly two-thirds had gone their separate ways within five years, yet 1 percent of repeat collaborators were still working together after 20 years.
Those who buck the high breakup rate to establish "super ties," exhibiting a relatively high sustained co-authorship with one other academic, enjoyed a "significant positive impact on productivity and citations," says the report, in which 473 researcher profiles spanned 15,000 career years, 94,000 publications and 166,000 collaborations since 1963.
As research partners improve each other's performance, institutions should consider recruiting dynamic duos as a pair, rather than focusing on an individual researcher, Petersen suggests.
"These partnerships are valuable and research tends to be of high quality," he told Times Higher Education. "Most scientists can probably name an outstanding pair within their local research domain, who work with a number of people but remain most definitely a unit," he added.
But university hiring panels should beware of double acts whose members consistently cite each other's work largely to improve their metrics -- a strategy he described as "freeloading."
Institutions should also ensure that there is a "healthy balance" in academic partnerships, with parity in first authorship and other duties, such as mentorship and grant writing.
"Neither one should be pulling all the weight," he said. "That healthy balance in the coupling is also important in the case of a breakup, so that one of the two is not left behind."
Early-career researchers should also think carefully about how their skill sets and personalities gel with those of potential collaborators, given the importance of finding one's academic "life partner," he added.
But those who did so successfully could reap the rewards, attracting talented "apostles" interested in participating in a scholarly relationship defined by trust, commitment and productivity, Petersen said.
"When people are investing in each other, they invest in something bigger than themselves, which often leads to high-quality science," he said.