You have /5 articles left.
Sign up for a free account or log in.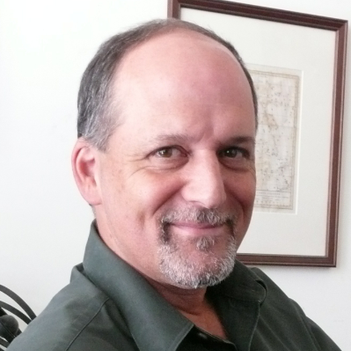 One of the biggest names in astronomy resigned his professorship at the University of California at Berkeley on Wednesday over the fallout from a damning investigation into his conduct with female students. The news demonstrates that not even star scholars enjoy impunity when it comes to sexual harassment, but in the end it was Geoff Marcy's fellow scientists -- not the Berkeley administration -- who forced him out.
A vigorous peer pressure campaign launched last Friday, upon news of the investigation and Berkeley's lukewarm response, seemingly backed Marcy into a corner and, in so doing, sent a strong message to academic science: even if your institution doesn't reject you for harassing students, your colleagues will.
"This should put sexual harassers on notice," said Joan Schmelz, a professor of astronomy at the University of Memphis and former chair of the American Astronomical Association's Committee on the Status of Women in Astronomy. "No one is too big to fail."
Schmelz, who through the Women in Astronomy blog and other methods has long sought to pull back the curtain on sexism and sexual harassment in astronomy, helped some of the women involved in the harassment investigation log their complaints with Berkeley. The investigation, which involved four students -- all of whom have since graduated -- was completed three months ago. It determined that Marcy had shown a pattern of sexual harassment, including unwanted behavior such as kissing, groping and massaging women. One incident allegedly happened in front of a number of other astronomers at a disciplinary meeting. In another incident, Marcy allegedly put his hand up the skirt of a graduate student and groped her.
Marcy in the investigation reportedly said he didn't grope the graduate student, but admitted some other alleged behaviors that he said might have been unintentional. Berkeley put Marcy on probation over the summer, but didn't seek to fire him. Instead, the university drafted an agreement with Marcy in which he said he would not repeat the behavior, and in which he waived his right to due process should Berkeley pursue suspension or dismissal in the event of another incident.
The investigation was confidential, but BuzzFeed obtained a copy and brought the story to light on Friday. Marcy posted an apology on his website, saying again that his offenses were unintended.
"Through deep and lengthy consultations, I have reflected carefully on my actions as well as issues of gender inequality, power and privilege in our society," he wrote. "I was unaware of how these factors created unforeseen contexts and how my actions and position have affected others in ways that were far from what I intended. Through hard work, I have changed in major ways for the better."
Immediately, fellow astronomers and scientists more generally criticized Berkeley's response, saying it amounted to a slap on the wrist for transgressions spanning much of a powerful professor's career. The Committee on the Status of Women in Astronomy, for example, declined Marcy's request to publish his apology in its newsletter. Meg Urry, a professor of astronomy at Yale University and president of the AAS, told Science that was partly because she didn't think "we should be seen as validating this letter."
One of Marcy's former students, John Asher Johnson, now a professor of astronomy at Harvard University, said in a personal blog post that he another colleagues had been aware of Marcy's pattern of behavior for years, and that he operated by a calculated playbook of sorts. Johnson said that Marcy's status among astronomers provided a kind of cover, and he congratulated the women who'd finally brought his behavior to light. (Marcy's former chair was informed of student complaints back in 2005, but said he couldn't respond to anonymous complaints, according to BuzzFeed.)
With Marcy still holding his job at Berkeley, colleagues took action to scrub him from the discipline more broadly. David Charbonneau, another professor of astronomy at Harvard, asked Marcy not to attend an upcoming exoplanetary science conference -- a major blow, as Marcy is the biggest figure in exoplanets, or planets beyond the solar system. He reportedly agreed and also stepped down from the organizing committee, according to BuzzFeed.
Some 2,500 academics soon signed on an online petition supporting those Marcy harassed. "I agree that sexual harassment has no place in our community," the petition says. James Guillochon, an astrophysicist with the Harvard-Smithsonian Center for Astrophysics, also proposed a boycott of an open faculty position at Berkeley in response to what he viewed as the university's "complete refusal" to remove Marcy "for at least a decade of repeated (and admitted) sexual harassment and assault."
Scientists were active in the criticism on social media, as well. "Wondering why Berkeley is doing nothing about #GeoffMarcy? $100 million might have something to do with it …" Katie Mack, a research fellow at the University of Melbourne, wrote on Twitter, for example, referring to Marcy's massive Breakthrough Prize Foundation grant to find extraterrestrial intelligence. (Marcy resigned as principal investigator on that project on earlier this week.)
Marcy's department colleagues at first remained quiet, at least publicly. On Friday, according to a circulating email, Gibor Basri, the interim department chair and Berkeley's vice chancellor for equity and inclusion, told faculty members, "Of course, this is hardest for Geoff in this moment. For those who are willing and able, he certainly can use any understanding or support they can offer (this wouldn't include endorsement of the mistakes he acknowledges in an open letter on his website). I ask that those who have the room for it (now or later), hear him out and judge whether there is room for redemption in all that will transpire." (Basri did not immediately respond to a request that he authenticate the email.)
But by Monday, Basri's tone had changed significantly. He and 22 colleagues -- most of the department -- published an open letter asking Berkeley to reevaluate its response to Marcy.
"We believe that Geoff Marcy cannot perform the functions of a faculty member," they wrote. The department's graduate students and postdoctoral fellows published similar statements.
On Wednesday morning, Basri sent a brief email to colleagues, saying that Marcy had initiated his resignation process. Later that day, Berkeley Chancellor Nicholas Dirks and Provost Claude Steele confirmed the news in a statement, saying, "We believe this outcome is entirely appropriate and have immediately accepted his resignation."
Dirks and Steele said that public reaction to Berkeley's decisions in the Marcy case has been met with "understandable criticism and anger."
"Marcy's conduct, as determined by the investigation, was contemptible and inexcusable," they said. "We also want to express our sympathy to the women who were victimized, and we deeply regret the pain they have suffered."
Dirks and Steele went on to say that the university acted in a manner in which it felt it could best protect students, since the outcome of a dismissal proceeding would have been uncertain, and because the process itself would have been subject to a three-year statute of limitations (the investigation determined Marcy had sexually harassed students from 2001-10).
"We thus chose to establish, in writing, a strict set of behavioral standards that went beyond what is specifically proscribed by the university's rules and regulations," they wrote. "We recognize and share the frustration that many have expressed, and we are committed to work with the office of the president and the Academic Senate to reform the university's disciplinary processes, criteria and standards so that in the future we have different and better options for discipline of faculty."
San Francisco State University terminated Marcy's adjunct faculty status on Wednesday. Members of the physics and astronomy department said in a statement that they were "deeply disturbed" by the findings of the Berkeley investigation, and called on "all members of the scientific community and the institutions in which we work to make a renewed, public, serious, and enforceable commitment to preventing sexual harassment and all forms of discrimination in our profession and in our institutions.
"
Some critics continued to criticize Berkeley after the resignation, saying the university could have done more, or that it had been relying on public pressure all along to force Marcy out. But others celebrated what they saw as a successful, grassroots campaign to force action where one of the nation's most prestigious institutions hadn't. "Thanks to everyone involved in the effort to bring justice to @UCBerkeley #astroSH case against Geoff Marcy. UCB is weak but we are strong!" Tweeted Amanda Heiderman, a postdoctoral fellow at the National Astronomy Consortium. 
Jessi Smith, a professor of psychology at Montana State University and co-author of two current articles on gender bias in the sciences -- one of which details her campus's efforts to eliminate gender bias in faculty hiring -- has been tracking the case. She said the public response to Marcy could be a game changer for astronomy and other fields that have struggled with sexual harassment.
"The pressure from the public, and especially from fellow colleagues and peers, was enormous and I think illustrates the way in which the culture of science is changing," she said. "Scientists, especially U.S. astronomers who seem to be very proactive as a field, are realizing that there is no get-out-of-jail-free card simply because someone is a genius. I think that even if institutions don't respond, fellow scientists will."
In some ways, Smith added, the response is also indicative of how talk of the sciences' "chilly climate" for women has inspired and empowered academics to change it, because neither men nor women want to work in such an environment.
"In the past, I have heard people write these types of behaviors off as 'he is untouchable because he is so well funded' or 'just wait it out, he will retire soon,' but that is simply not an acceptable response anymore," she said. "It is not illegal to be a jerk, and we all have to work with people who make our lives unpleasant sometimes. And, like it or not, being a jerk should not be relevant to someone's career. But in cases where the behavior is egregious and unethical but nothing can be done by the institution? Then it is up to public outcries."
Robin Nelson, an assistant professor of anthropology at Skidmore College, co-authored a widely cited article last year about sexual harassment and assault at science field sites. Nelson said she was hesitant to call the Marcy resignation a "watershed" moment for women in science, since how his case affects the field -- including how colleges and universities respond to serial harassers -- remains to be seen. But she said that the public outcry does "represent a shift away from business as usual." 
Nelson added via email, "Marcy was sexually [harassing] women for years. Many people, including the administration at Berkeley, knew about these offenses and yet he kept his job. It does not yet seem that public pressure is affecting the way these cases are initially handled by colleges and universities, but rather how peers and colleagues at these colleges and universities respond to the aftermath of bad publicity." When faculty members harass students or colleagues, they "jeopardize the campus climate and (perhaps more importantly with regards to public pressure) risk the reputations of their peers by targeting vulnerable individuals in the community," she said.