You have /5 articles left.
Sign up for a free account or log in.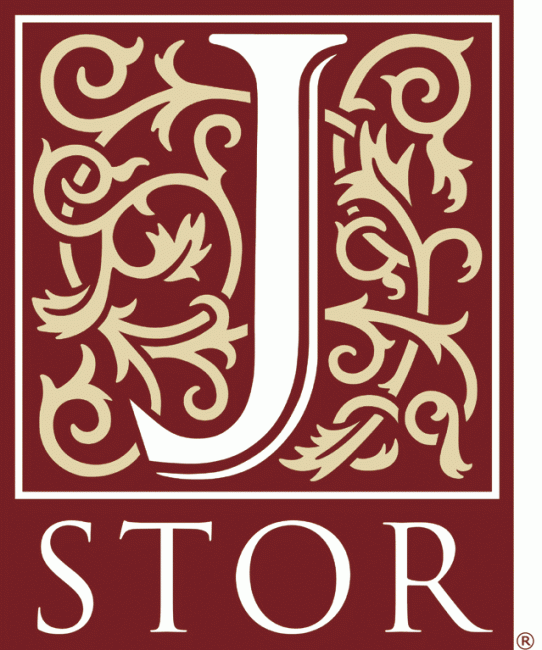 The scholarly database JSTOR may soon have to add more letters to its acronym. If its expansion into books continues to grow, "Journal Storage" may no longer be an appropriate name.
In the past year alone, JSTOR has doubled its ebook sales and the number of participating libraries. After launching in 2013 with 20 publishers, 15,000 ebooks and zero library customers, those numbers now stand at 100, 40,000 and 1,000, respectively, said Frank Smith, director of Books at JSTOR. Of course, the database also offers access to more than 2,000 scholarly journals.
There are several reasons behind the growth of Books at JSTOR. The most significant, however, may be that JSTOR, which is owned by the nonprofit Ithaka, is recognizing and capitalizing on the fact that the database often serves as a starting point for research. For many students and faculty members, that process no longer begins in the library.
"For a really large number of users, when it's time to research something, they open JSTOR," Smith said in an interview. The justification for Books at JSTOR, he added, was as simple as "If you put books on JSTOR, then that should lead to a large amount of users."
The database's popularity among student and faculty researchers is also the reason why many publishers have chosen to participate in Books at JSTOR.
"If I had to boil it down to one word, it would have to be 'discovery,'" said Richard Brown, director of Georgetown University Press. "Having these books discoverable in ways that they otherwise would not have been is the real draw for working with JSTOR."
Both Brown and Eric Halpern, director of the University of Pennsylvania Press, also pointed to JSTOR's international reach. "Its journal archive is relied on worldwide," Halpern said in an email. "It was our hope that its scholarly book aggregation would achieve a similarly broad usership."
Georgetown University Press decided to make its titles available on platforms such as JSTOR and Project MUSE, which runs a similar program named UPCC Books, to counteract declining sales of print monographs, Brown said.
For publishers, there are some trade-offs to participating in Books at JSTOR. The database offers ebooks without digital rights management (DRM) technologies, which many publishers use to restrict how readers can access the ebooks in an effort to prevent piracy. JSTOR also allows a single ebook to be read by multiple users at the same time.
Brown said he initially was concerned that not restricting the number of simultaneous readers would lead to a loss of revenue. After a few years of participating in Books at JSTOR, he no longer sees a downside to the program, he said.
"The fact is that ship has sailed," Brown said. "There's just no way libraries are going to buy monographs they way they used to. … Where else is the revenue going to come from? Our approach is to get [books] onto as many platforms as possible, see which one of them works and have a diverse portfolio."
While JSTOR's policies may be less than ideal for publishers, they appeal to those in academe who are concerned about the state of the scholarly publishing market. Many college librarians -- particularly those at colleges with smaller acquisitions budgets -- have criticized publishers for requiring ebook licensing agreements that they say are too restrictive. The Oberlin Group, an organization of about 80 liberal arts college libraries, in 2014 called such agreements an "existential threat" to the open sharing of information.
That concern in part explains the popularity of Books at JSTOR, but there are also financial benefits. Colleges save between 5 and 25 percent on publishers' list prices based on their size, and while there is an annual access fee, it can in some cases be waived. Libraries are also given some flexibility in how they purchase books. In addition to offering single titles and collections, JSTOR also lets colleges pay for ebooks only when readership reaches a certain threshold -- known as data-driven acquisition. JSTOR takes a percentage of ebook sales, "though I hasten to add that we are a nonprofit," Smith said.
While effectively democratizing ebook acquisitions, the data-driven acquisition model has been a source of technical issues at least at one college. The library director there, speaking on background, said her college ended its participation in Books for JSTOR because it caused slow response times when pulling up both ebooks and journals.
The popularity of databases such as JSTOR also raises questions about the role of libraries, librarians and publishers in the research process, Brown said. "We're all being forced to ask -- in really healthy ways -- what value we bring to scholarly publishing," he said.
As one example, he said librarians "play a really critical and necessary role" in educating visitors to the library about the resources at their disposal. After all, some users aren't aware that JSTOR doesn't offer the latest peer-reviewed articles. The database uses a "moving wall" concept, Smith said, and normally makes articles available three to five years after publication.
Smith declined to share specific sales numbers about Books at JSTOR, and some individual publishers said sales have been "slower to take off than we'd hoped." Over all, though, the results appear good enough to warrant further investments and improvements.
JSTOR hopes to add another 10-15,000 ebooks this year, Smith said, and is looking for ways to make its collection more international. At the moment, 18 Spanish language publishers, as well as a handful of outlets that publish in languages such as French, German, Hebrew and Italian, participate in the program, though those publishers make up a smaller number of the total books, he said.