You have /5 articles left.
Sign up for a free account or log in.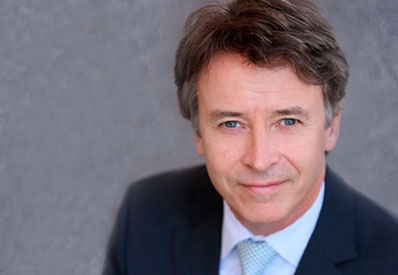 Mount St. Mary's University ended last week with faculty members united that they want the president out and the liberal arts traditions of the institutions upheld. President Simon Newman appears unwilling to budge. And though he said he reinstated two professors he fired without any faculty input, that move has not calmed the controversy.
Newman also fired a popular provost, sending him back to the faculty ranks. During the weekend, a discussion that first attracted national attention because of a now notorious metaphor by Newman to treat struggling students as bunnies to drown had escalated to something much larger.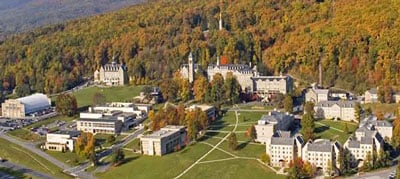 Among the many issues that have come to a head: the rights of professors not to be fired unilaterally, the freedom of the student press, the preservation of the liberal arts in an era when many pundits urge colleges to focus on careers, and the heritage of a Roman Catholic institution. (And in this case, it is the faculty members and alumni who accuse a business-minded president of trying to minimize Catholic intellectual values.)
Who Needs Mercy?
The campus was in turmoil all last week after Newman fired two professors. The firings set off widespread outrage in academe, with numerous groups condemning the action and many people calling for the ouster of Newman. Newman announced on Friday that he was reinstating both fired professors, but the faculty members in question say they do not plan to return to Mount St. Mary's.
A statement released by the university called Friday's actions "a first step of reconciliation and healing in the season of Lent and the Year of Mercy."
We will work to implement the initiatives we agree are important for our students' future and our university's future. And most importantly eliminate the feelings of fear and injustice that any may be harboring, work through our misunderstandings, and make a new beginning as a unified team. You have my solemn commitment to work together to restore our relationship and our school," said a statement from Newman.
Newman's statement came at a faculty meeting, where the university said a board member also appeared, to state the board's confidence in Newman. That board member, Reverend Kevin Farmer, told the faculty, "The board continues to support President Newman. We embrace his vision for the future of the university and believe he is the best person to carry it out. We have every desire to resolve the tension on campus and move forward together."
Whether the tensions will be resolved remains unclear. Inside Higher Ed reached Thane Naberhaus, one of the faculty members who was fired last week, despite having tenure, and asked him if he was planning to return. His email response: "Hell no."
He elaborated: "I'll refuse to be reinstated until Newman is gone and some others are gone."
On Sunday night, Naberhaus said he had reconsidered and would be in class this morning. "For my 8:00 a.m. lecture class I will be teaching on the scheduled topic, Plato's allegory of the cave, in which Plato presents his radical notion that education is not a matter of filling the mind with knowledge, but of turning the soul toward truth. My return to teaching has nothing to do with accepting the 'mercy' of President Newman. (It should be remembered that the charges against me still have not been specified.) Rather, I am returning for my students, who were left without a replacement for me last week. My aim in returning is the same as my aim in teaching generally: to deepen the hunger for truth in my students."
Ed Egan is the adviser to the student newspaper, and is the other faculty member who was fired and who the university said has now been reinstated. In an interview, he said Newman called him and told him he would be reinstated in part because the Roman Catholic Church has declared a Year of Mercy.
Egan said he was uncertain about returning and that he was bothered by the statement -- and went to the faculty meeting to tell his colleagues why. Egan said he told them that the president's statement was "as if I had done something wrong and was in need of his mercy." In fact, the reinstatement is an attempt to "placate" the campus so that it will not consider all the issues that go beyond the two professors.
"Reinstating me does not make these other problems go away, and Simon Newman needs to show mercy on Mount St. Mary's and resign," Egan said. He added that he is consulting lawyers on his next moves. (UPDATE: Egan said Monday morning that he is seeking clarification about terms of reinstatement and hopes to return on Tuesday, the next day he was scheduled to teach.)
'Our Community Is Suffering'
Faculty members, after the news about the offer to reinstate the two professors, voted to seek the president's removal. They adopted a letter to Newman that said, "Our community is suffering. In recent weeks, we have been divided due to miscommunications, missteps and misunderstandings. It is clear that we all could have done things differently to avoid the situation that we now find ourselves in. Regrettably, our problems have become public and have cast a dark shadow across our holy mountain."
The letter continued: "You have only been with us a short time. We know all too well the great love for this community that comes to those who join us. But it has become apparent that negative public attention has interfered with our ability to continue in our work and to bring new students and faculty to this campus. We have come to the sad conclusion that this state of affairs cannot be resolved while you continue in your current office. Therefore, it is with a heavy heart, in a loving spirit of compassion and forgiveness, that we appeal to your generosity of spirit and ask that you resign your position for the good of our community by 9:00 a.m. on Feb. 15, 2016."
Newman's press spokesman did not respond to a request for comment on the letter.
A Campus in Turmoil
The Mount St. Mary's campus has been in turmoil since word leaked through The Mountain Echo, the student newspaper, last month that Newman compared struggling students to bunnies that need to be drowned or killed with a Glock. The metaphor grabbed attention, but educators said the underlying debate was what really mattered. Newman had proposed to use a survey -- on which freshmen would be told there were no wrong answers -- to identify those at risk of dropping out and to encourage them to do so in the first weeks of the semester. The idea was to raise the university's retention rate, since those who leave very early in the semester don't count in the total enrollment figures. Many professors and some administrators protested the plan, saying that the university has an obligation to try to educate those it admits.
For those just catching up on the controversy, here is an article about the initial report on the now infamous bunnies metaphor, an article on the firing of two faculty members and another on growing national outrage.
Of the two faculty members fired, one was Naberhaus, who was fired by the president with a letter that accused the professor of not showing sufficient loyalty. That accusation and the dismissal of a tenured professor without any faculty review stunned academics nationwide. The dismissal of Egan, who does not have tenure, also angered many outside academe, especially those who care about the student press. Firing a faculty adviser to a student paper just after that paper had exposed a controversy that embarrassed the president had journalism groups criticizing the university.
The controversy has attracted more and more national interest, and even a parody of what could be a new HBO series called Kill the Bunnies. (Warning: There is much profanity in the video.)
Trying to Become Less Catholic?
At some colleges, faculty members accuse administrations of enforcing orthodoxy. At Mount St. Mary's many are worried that Newman is trying to de-emphasize the college's religious heritage and has been insulting Catholic symbols and students.
On Friday, word spread of statements alleged to have been made by Newman in which he questioned why there are so many crucifixes on campus, and said that Catholicism "doesn't sell well" and that the liberal arts college "doesn't sell well."
The allegations were first reported by the Catholic News Agency, and Inside Higher Ed has confirmed several of them.
Specifically, a former administrator told Inside Higher Ed (as others told the Catholic News Agency) that he had heard the president ask, "Why are there so many crucifixes?" on campus -- a question whose answer is that the university is among the oldest Catholic colleges in the country and one that has been seen as closely tied to church teachings. The university is also known for its seminary.
A current faculty member reported several discussions in which Newman said that "Catholic doesn't sell" and that the institution needs to focus less on its history. Also, multiple people currently at the university have reported hearing the president say "liberal arts doesn't sell" -- a controversial argument at an institution that has until now been proud of its liberal arts traditions. Another faculty member confirmed to Inside Higher Ed that he had heard Newman refer to Catholic students who took their faith seriously as "Catholic jihadis."
The university declined multiple requests for comment on these quotes attributed to Newman.
On Friday, the Cardinal Newman Society, a group that advocates for close adherence to Roman Catholic teachings and that has in the past praised Mount St. Mary's, issued a statement of concern about recent developments on the campus. "Any plan to weed out matriculated students without first providing substantial assistance and demonstrating a sincere commitment to the students' personal formation and well-being would be contrary to a university's Catholic identity. Student formation in mind, body and soul is the essence of faithful Catholic education, and at a Catholic university, no financial concern or desire for secular prestige should supplant the university's core purposes," the statement said.
It went on to say that the professors Newman fired are among those who "have been key to the Mount's greatly strengthened Catholic identity over the past decade," and that the reports about Newman worrying that being a Catholic college "doesn't sell" left the society "deeply concerned."
In expressing concern about what has been going on at Mount St. Mary's, the Cardinal Newman Society joined the American Association of University Professors, the Foundation for Individual Rights in Education and the American Philosophical Association (the demoted provost and one of the fired faculty members are philosophers). More than 8,000 academics nationwide have signed a petition condemning the firing of the faculty members.
President Has Student Support
Over the weekend, the Student Government Association held a poll on whether students approve of Newman. More than three-fourths of students in the survey said that they backed Newman.
Newman has stressed student services, and a video he made on his first eight months in office noted efforts to bring popular musical performers and comedians to campus, new student lounges, and the arrival of Starbucks.
Some students have organized a pro-Newman petition that calls Newman an "intelligent businessman with only the Mount's best interest at heart" and says that "it upsets me that faculty cannot embrace the much-needed change." The petition says, "While President Newman has been working diligently to improve the school and increase enrollment, many people involved here at the Mount have made the decision to distort his efforts in a very negative connotation."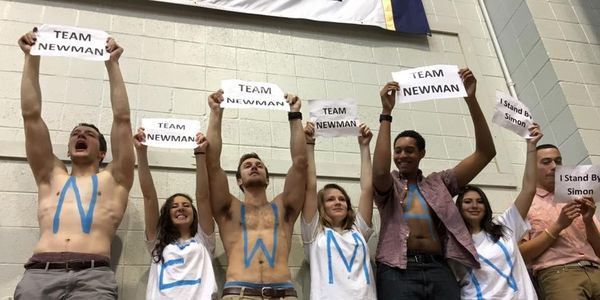 At this weekend's sport events (right), some students held signs supporting President Newman, and some even used body paint to express their backing for him. And a rally is expected by students today.
At the same time, other students have been organizing efforts to express their concerns about what is happening. Some students used Ash Wednesday last week as a day of fasting and prayer, coming out of their fears of what has been going on at the university.
Many students, faculty members and alumni have also been sharing on social media various expressions of their concern, such as the image below.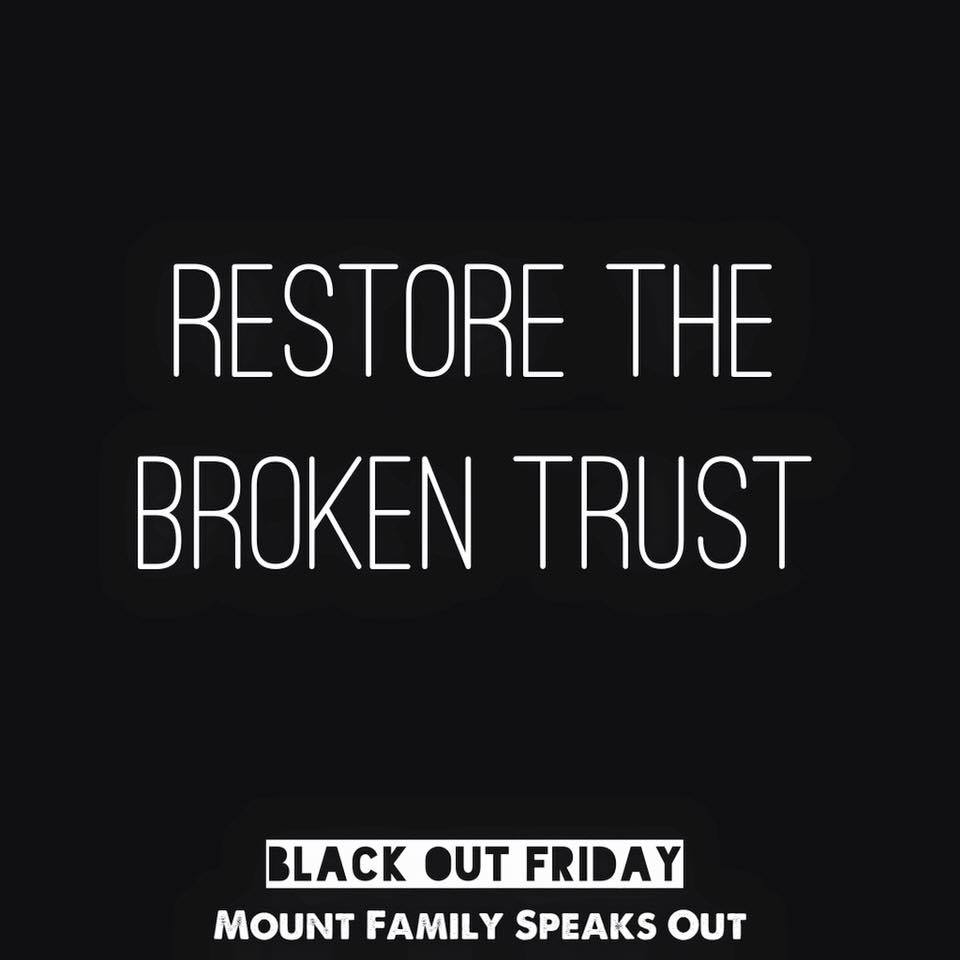 Newman is in the first year of his presidency, and many on campus have questioned whether his lack of a background in academe has led to his problems. His biography notes his work with private equity and with consulting groups such as Bain & Co.
People on campus describe a surreal mood over the last week. Mount St. Mary's is known as a close campus community, deeply committed to teaching and a traditional liberal arts experience in a Catholic setting. Professors -- speaking without attribution and concerned that their email is being monitored --- say all the values associated with the Mount have been called into question. Professors describe being fearful -- and those who have contacted Inside Higher Ed have begged this reporter to never call them at the university and to communicate with them only when they are off campus. They have described scenes of people crying about their colleagues being fired, and uncertain about their careers.
'What I Want You to Know About the Mount'
Amid all the discussions, many recent alumni have been sharing online their stories of why they so valued their educations at the Mount -- with an emphasis on how much serious reading and intense class discussion they experienced. Many fear that talk of how the liberal arts "doesn't sell" and the firing of beloved faculty members will deny that experience to others.
One online essay is by Sarah Pilisz Babbs, who graduated in 2006. In "What I Want You to Know About the Mount," she recalls that when she applied to colleges, Mount St. Mary's was the only one at which a faculty member reached out to her before she enrolled to talk about why she might come there. "That one event was indicative of my entire time there. That is the kind of place the Mount is and was for me. The kind of place where a tenured professor calls a prospective student on the phone to make her feel welcome, before she even chooses to call the Mount home," Babbs wrote.
She goes on to discuss the professors with whom she studied the great books, American history, the Catholic novel and other subjects. "The breadth of reading across disciplines that I did at the Mount left my husband (with a humanities degree from Yale) impressed. I had more required philosophy courses in college than he did!"
Babbs closed her essay by saying, "With everything you've heard about Mount St. Mary's and her erstwhile (and hopefully soon to exit) president, I want you to know the Mount that I have known and loved. A place to learn and grow, to love God and each other and try and fail and try again. A place where words matter, and where the actions of those in charge are expected to be just, and when they're not just, an expectation of being called out, because as [Professor Germain] Grisez said recently, 'Having taught others justice, I must practice it.' Perhaps if President Newman had received the Mount education that I did, he might have learned that lesson."